Accompanied by hundreds, NYC's New Sanctuary Coalition leader Ravi Ragbir walks free after his ICE check-in on March 9th.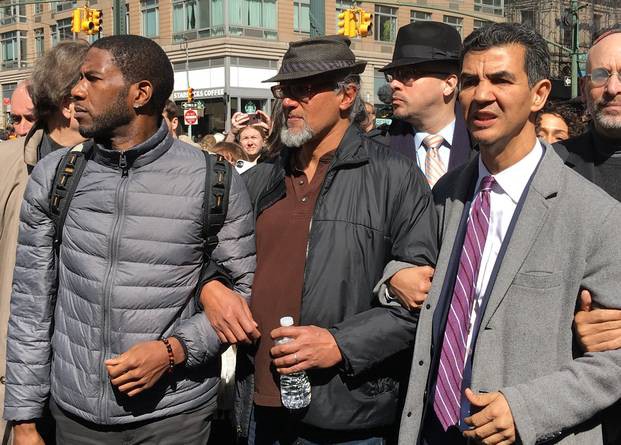 Ravi Ragbir attended an annual check-in with Immigration and Customs Enforcement on the morning of March 9, 2017. Ragbir is the Executive Director of NYC's New Sanctuary Coalition and has resided in the United States for 26 years. The New Sanctuary Coalition runs a program for volunteers to [accompany](http://www.newsanctuarynyc.org/accompaniment-program/) migrants to their ICE check-ins. This time, it was Ravi's turn.
In fear of Ravi being detained under the Trump administration's increased crackdown on immigrants, organizations including the New Sanctuary Coalition, the Detention Watch Network, Families for Freedom, NYU's Immigrant Rights Clinic and others held a rally in New York City's Federal Plaza. Ravi spoke out on Democracy Now! before his check-in and hundreds of supporters, including New York city council members Jumaane Williams and Ydanis Rodriguez, accompanied him into the building. Ravi walked free.
Today, love wins. Ravi has another ICE check-in on April 11.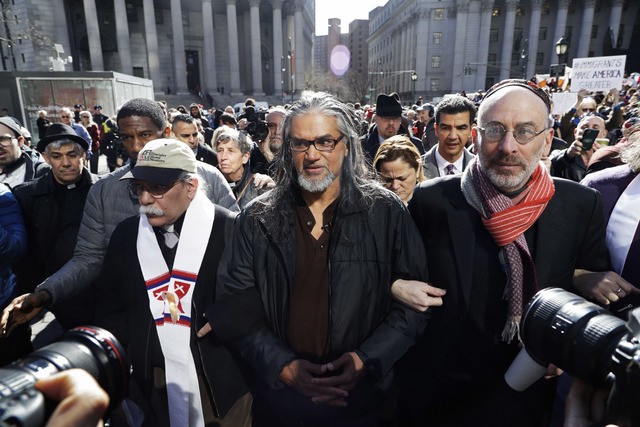 Watch the rally before Ravi's check-in:
And after Ravi walked free:
Sign a petition to show your support for Ravi and his wife Amy here.