Support the Adelanto Refugee Bond Fund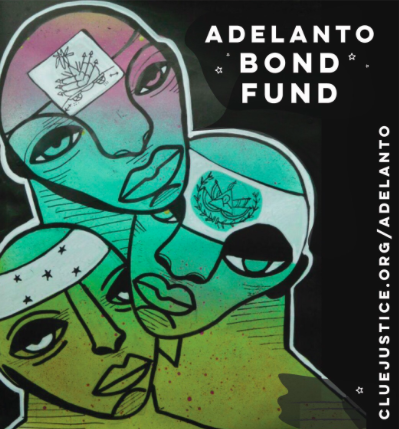 Artwork by Electra
In June, Adelanto detainees began making headlines by going on three hunger strikes against impossibly high bonds and inhumane living conditions that include physical abuse and medical neglect. Now, eight original Central American hunger strikers and the 20 Haitians who later joined them are heading to immigration hearings and getting their bond amounts reduced, creating an opportunity to get them out!
Let's honor these brave immigrant-advocates by helping them come home to their families.** They deserve to continue fighting their cases at home** — where they have better access to legal resources and space to heal from the traumas they've fled and those they've endured in detention. No immigrant, no refugee should be imprisoned! Let's show them a true welcome to our country where they are seeking asylum.
While the total bond amount is still an outrageously-high $15,000, bail companies generally charge 20% for the service of putting down the full amount with the detention facility. Some refugees need more economic support than others: some have family members coming together to support them, but others don't have a dime. On average, the detainees are short about *$2,300 each for their bond payment, plus an $800 'release fee'. (We were shocked to learn about this high fee in the process of getting our first detainee out; we apologize for any confusion about the total amount needed!)
As we approached the original eight Central American hunger strikers about helping them with their bond funds, they refused to move forward without their Haitian companions. So, though our goal may seem high, we're inspired to re-create their solidarity in raising the funds. As the detainees have taught us in the last months of the Refugee Caravan and their struggle in Adelanto, coming together as refugees has given them strength and that unity will survive beyond those detentions walls.
Support the Adelanto Refugee Bond Fund!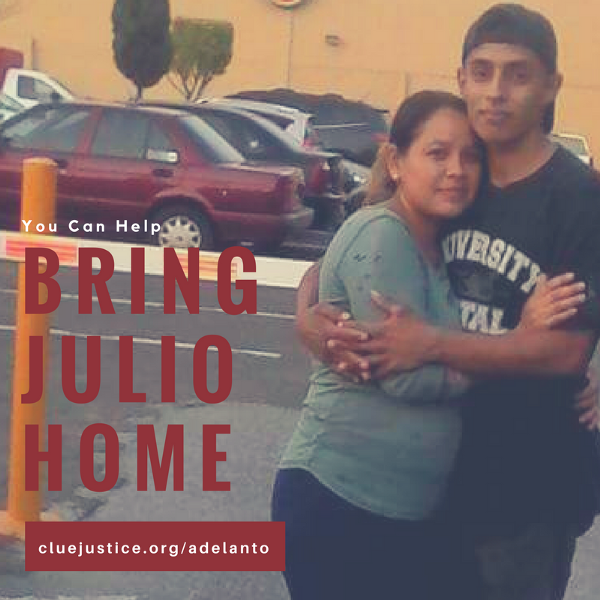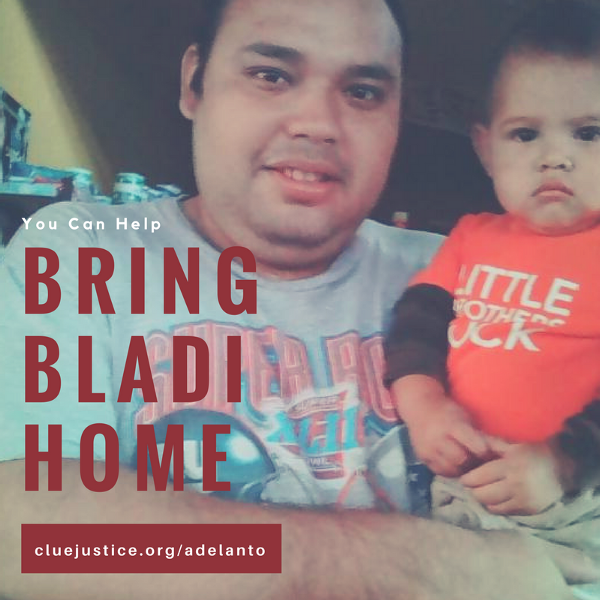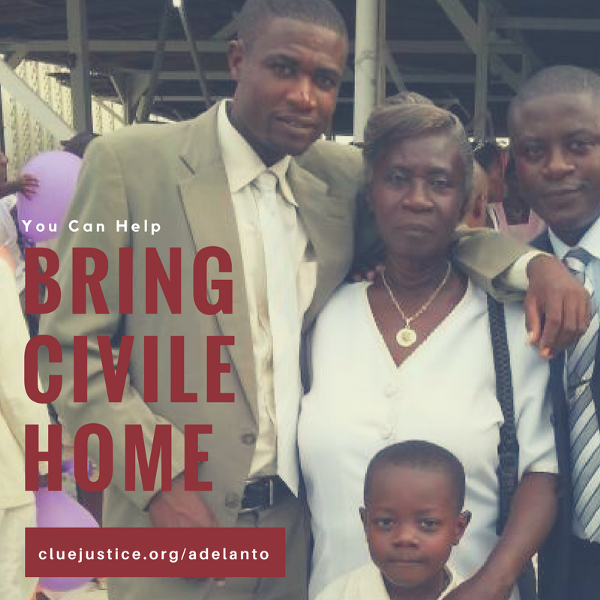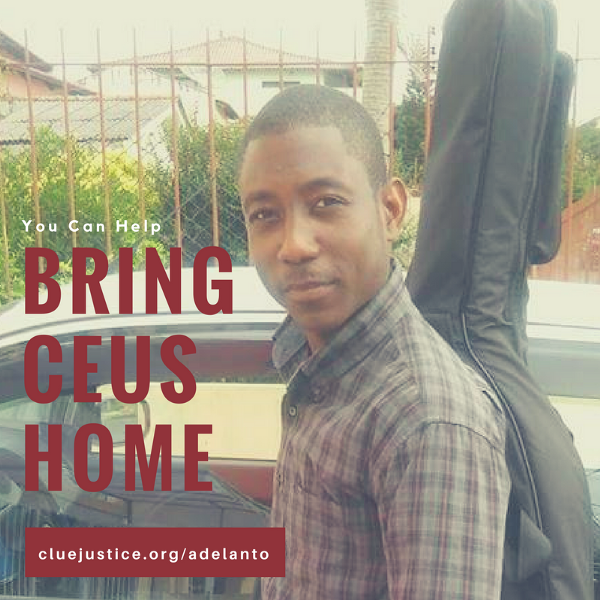 Tweet This:
$2300 brings an Adelanto hunger striker home. Can u give $23? $230? $2.30? #Not1More #WelcomeRefugees ClueJustice.org/Adelanto