by Olivia Segura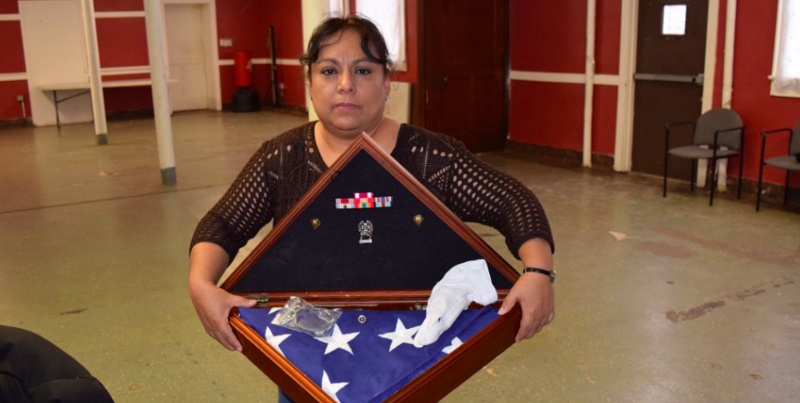 My name is Olivia Segura. I'm a Gold Star mother, US citizen, and mother of Ashley Sietsema. Ashley is a Veteran that paid the ultimate sacrifice. She shed her blood in Kuwait. Ashley was a paramedic who died when transferring a soldier from one military base to another when she was ambushed. My husband Alberto and I found out we lost our daughter on Veterans Day, 2007.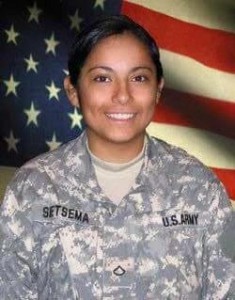 Ashley wanted to enlist in the military after 9/11 — she wanted to protect our nation, and mostly her family. Several months before she died, she married a man who was a stranger to us. He disappeared from our life, and we have been unable to receive any veterans' benefits. The tragic loss of our daughter has caused us deep psychological damage, also known as PTSD. Alberto was unable to cope with the loss and guilt of having encouraged our 17-year-old daughter to enlist in the armed forces, and after she died he started drinking.
I had to endure my pain of grieving for the loss of my only daughter, while simultaneously standing strong for my remaining children and for Alberto. Adding to my torment was Homeland Security's attempt to remove my husband from our country.
After a couple of DUI charges, Alberto went to jail in 2009 for a year. When he completed his sentence, he was immediately transferred to ICE custody and put in immigration detention because immigration laws in place since 1996 say that he should be deported based on his DUIs and a minor drug possession charge from when he was much younger. Thankfully, we got a lawyer and were able to stop his deportation. He was released with his case administratively closed, and he stopped drinking. But everything that we did, all the right paperwork, the money spent, and the waiting, all seemed to fail. He was never allowed a work permit or to drive. We tried to obtain a pardon and it was not granted.
Without Alberto having a work permit, the only provider has been me. It has been so much pressure on us. On top of losing our daughter, the constant fear that ICE could still come to our house and take Alberto away — because no matter how long ago or whether you finished your sentence, if you are an immigrant with a criminal record in your past you can be deported at any time.
After experiencing emotional, financial, and medical problems with no help, Alberto started drinking again after 7 years. And he was arrested again. Now, he is in a county jail, to be deported in January.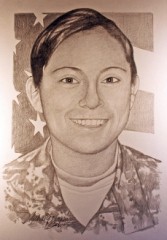 I am fighting again to stop his deportation. He is a good husband and a good father, but, I believe, a victim of circumstances. The only difference this time is that he is receiving help in jail for his psychological and drinking problems.
We were okay before all this happened, before Ashley served our country.
Since the moment she deployed, we have been under duress. We are not looking for money, we just want to be able to have a life like any other family. After all, I'm a US citizen and I should have the right to be with my husband. Alberto is not a harm to our country — he is a man who suffers from addiction, mostly due to the service that our daughter gave to our country. Deporting him will push me to the edge. The unknown is driving me insane, imagining being forced to take my daughter's body to another country even though she died for this one.
If anyone has paid the ultimate sacrifice for our country, it is my family. I ask everyone to help honor the memory of my daughter Ashley Sietsema by stopping the deportation of Gold Star families. I'm asking you to help us to make changes in the law that can offer relief for families like ours so Alberto and I can focus on healing and treatment.
I leave you with this question: How is it possible that someone who died serving our country has not earned her family any rights?
Our government is inflicting this mental cruelty upon me. On one hand, they use my pain for their political agenda, saying that we have paid the ultimate sacrifice and that the whole nation is with us. On the other hand, we are not deserving enough for our family to stay together.
But I will keep fighting for us until I cannot do it any more.
---
Sign the petition from the Ashley Memorial Project:
https://petitions.moveon.org/sign/bring-our-deported-veterans.fb48
Read and listen to more of Olivia's story here, published by Medill Reports Chicago:
https://petitions.moveon.org/sign/bring-our-deported-veterans.fb48