Share these Bond Campaigns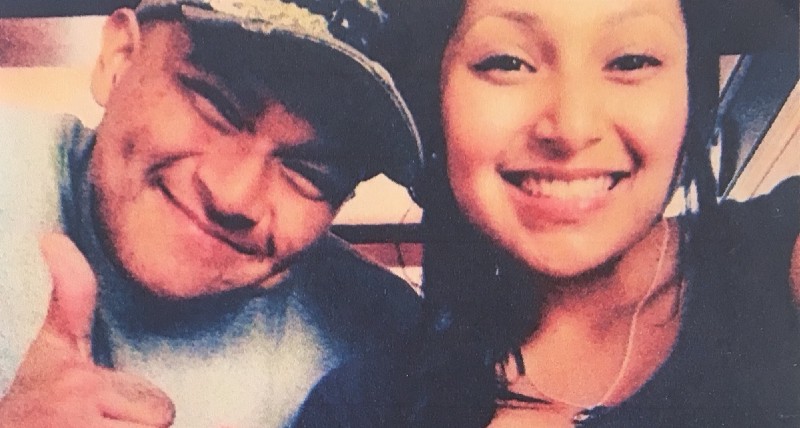 Amazing news:
With your help, CIVIC's campaign to free Victor Perez, 23, has been a success!! He was released this week after spending over 3.5 years at the Adelanto Detention Facility in California and reunited with his family!
Victor is free, but he still has to pay off the remainder he borrowed.
And others still need our support!


Together we can…
https://imm-print.com/help-free-arnaldo-garcia-duran-from-5-years-in-immigration-detention-468c549b09c
Arnaldo Garcia Duran has been detained in immigration detention since 2012. Arnaldo is supported and loved by his family. Like so many people in the U.S., Arnaldo struggled with depression and drug addiction. The only reason he is in immigration detention today is because he called the police on himself, a cry for help, when he relapsed after an attempt to quit using drugs. But police found a small amount for personal use, and this triggered the consequence of immigration detention and potential deportation. Instead of treating Arnaldo with dignity and compassion, our criminal justice and immigration system punished Arnaldo for struggling to get clean and responded with punishment instead of rehabilitation.
Arnaldo was first detained in immigration detention in Adelanto, California, near where his family lives. When he complained about the inadequate access to medical care at that facility that he needs for a serious illness, he was transferred to Hudson, NJ, across the country from his family, where is still detained today.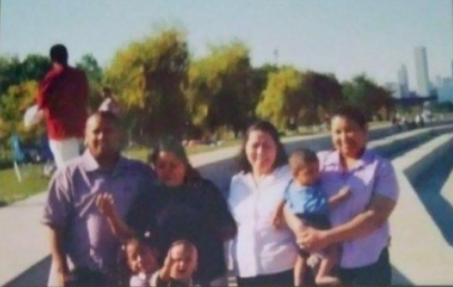 We need to raise $7,000** to match another $7,000 that his family raised to pay his immigration bond, which would allow him to travel back to California, withdraw his guilty plea, reunite with his family, and fight his immigration case on the outside.**
Stand with Arnaldo and help us win his freedom. He has suffered from our broken bureaucracies, enough!
https://imm-print.com/help-free-arnaldo-garcia-duran-from-5-years-in-immigration-detention-468c549b09c
Español abajo
Ricardo is a young man that has lived in Monterey County, California his whole adult life. At the age of 15 he fled alone from the violence in Mexico to enter the United States. He attended high school in California but was unable to graduate after experiencing racially motivated assaults, in which he was called "wetback" and beaten up. Since then he has worked a variety of jobs, but his employment has been hindered by his immigration status, lack of education, and poverty. He has had some law enforcement encounters for non-violent quality of life offenses, such as petty theft of food and clothes, which put him on Immigration & Customs Enforcement's radar.
He is currently being held in detention while his deportation proceedings and asylum application are in process. He is also eligible for a U visa, as he was the victim of a violent assault in Salinas and the police department there certified that he was helpful with their investigation. The judge recently granted him a $15,000 bond and he has managed to raise the vast majority, $12,500, through his family.
He needs your help with the last few thousand so that he can be released while his visa application and asylum petition are pending. His next court date is in early August and raising the money before then will allow him time to prepare with his lawyer for his asylum case, a right he is not afforded in detention.
We are so close to our goal!
---
Ricardo es un hombre joven que ha vivido en el condado de Monterey, California toda su vida adulta. A los 15 años huyó solo de la violencia en México para venir a los Estados Unidos. Fue a la escuela secundaria en California, pero no pudo graduarse después de sufrir ataques de motivación racial, en los que lo llamaban "wetback" y golpeaban. Desde entonces ha tenido una variedad de puestos de trabajo, pero su empleo se ha visto estorbado por su estatus migratorio, la falta de educación y la pobreza. Ha tenido algunos encuentros con la policía por las ofensas no violentas de calidad de vida, tales como hurto pequeño de la comida y de la ropa, que llamaron la atención de la Inmigración y Control de Aduanas (ICE).
Actualmente está detenido mientras se encuentran en proceso los procedimientos de deportación y su solicitud de asilo. También es elegible para una visa U, porque fue víctima de un asalto violento en Salinas y el departamento de policía allí certificó que ayudó con su investigación. Recientemente, el juez le otorgó una fianza de $15,000 y ha logrado recaudar la inmensa mayoría, $12,500, a través de su familia.
Necesita su ayuda con estos últimos miles para que pueda ser puesto en libertad mientras su solicitud de visa y petición de asilo están pendientes. Su próxima fecha de corte es a principios de agosto y recaudar el dinero antes de esa fecha le permitirá tiempo para preparar su caso de asilo con su abogado, un derecho que no se le concede en detención.
Estamos tan cerca de nuestro objetivo!
https://imm-print.com/help-free-arnaldo-garcia-duran-from-5-years-in-immigration-detention-468c549b09c
Josue*, an asylum seeker from Honduras, came to the United States six years ago escaping gang violence. In February 2017, he was detained by Immigration and Customs Enforcement. As of today, he continues to languish in Hudson County Correctional Center in New Jersey solely because his family is unable to pay a $4,500 bond. (We are fundraising $4,650 to account for processing fees.)
Josue is suffering in detention, and your contribution can help secure his release so that he can rejoin his friends and family and get the support he needs while awaiting his Immigration Court date. Josue's 27th birthday is coming up next month. Please donate whatever you can afford, $15, $25, $50, or more, to help get Josue home before his birthday!
Hudson County Correctional Center has a history of complaints and substandard care. See here for an article that came out on July 27, 2017 about the conditions at Hudson: http://www.northjersey.com/story/news/watchdog/2017/07/27/hudson-county-prison-where-immigrant-died-has-history-complaints/492177001/.
Your contribution is a tangible way to resist the immigration detention system and support immigrants fighting back. Help us get Josue out of detention.
Thank you for your support!
*Name has been changed to protect his privacy
https://imm-print.com/help-free-arnaldo-garcia-duran-from-5-years-in-immigration-detention-468c549b09c
Free Sandra and Brenda! A mother and daughter seeking asylum **need your support in paying their bond **in order to be free of immigration detention.
Hello, my name is Claudia Rueda, I am an immigrant organizer; you might have heard of my case. I met Sandra and Brenda inside detention and witnessed the way the system mistreats asylum seekers. I am supporting their case.
Sandra Guzman-Gutierrez (34 years old) A#209–868–470 and her daughter Brenda Sigaran-Guzman A#209–868–469 (18 years old) are Salvadoran asylum seekers in need of urgent support! Sandra and Brenda are fleeing from violence that occurs daily in El Salvador. About two years ago in El Salvador, Sandra's eldest son, Carlos was targeted and killed by a gang for being gay. Even through the hardship and pain of losing her son, Sandra says she came to the U.S. because she wants to save her other children's life.
Sandra's other son Michael disappeared as their family traveled through Mexico on their way to the U.S. To this day, they do not know where he is. Sandra and Brenda have received a positive from their credible fear interview. They received a bond hearing where they each got 5,000 bond, but because of lack of sponsorship and no monetary support, they were unable to pay. They have been in Otay Mesa Detention Center (San Diego) for over 6 months now. In her own words Sandra says, "I didn't know you had to pay for asylum, it's sad to flee from your country and have no one to receive you".
Please donate to help free Sandra and Brenda, so they can look for her son and start their life.**
---
Donate $5 to each of these campaigns and make a HUGE difference!