by Conner Martinez
An unannounced visit to the Adelanto ICE Processing Center by federal inspectors has found nooses present in various cells, unfair segregation policies, and that those in detention have been receiving inadequate medical care. The nooses were braided bed sheets hanging from the vents, and were found in a large number of the detention centers' cells. There has already been one suicide committed with the assistance of a bed sheet, and as the report from the federal inspectors noted, there has been at least seven suicide attempts between 2016 and 2017.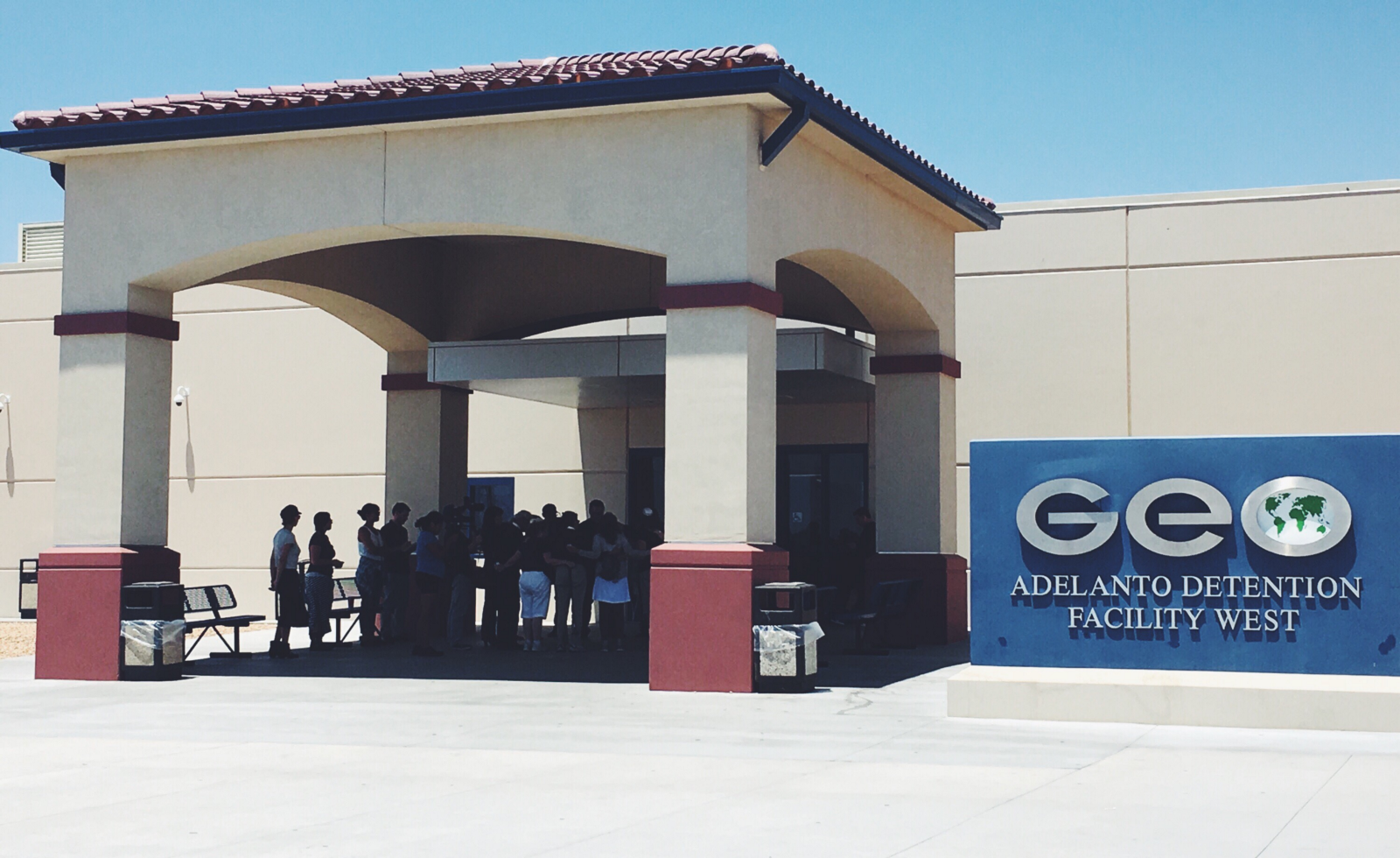 "I've seen a few attempted suicides using the braided sheets by the vents and then the guards laugh at them and call them 'suicide failures' once they are back from medical," one detained immigrant told federal inspectors. Other detainees made similar statements, and others said they used the nooses as clotheslines. According to the federal inspector general, their presence is unacceptable no matter what their use. More importantly, their presence and the negligence of the facility staff is a violation of human rights.
Adelanto is the largest adult immigration detention facility in the country, housing up to 1,940 people at a time due to its Intergovernmental Service Agreement. Those housed by the facility come from all over the world, and many don't know when or how they will be released. The private corrections, detention, and 'mental health treatment' company GEO Group owns and operates Adelanto. In 2017, the company reported revenues of $2.3 billion. It has been the subject of multiple investigations and controversies; in 2015, twenty-nine members of Congress requested an investigation into the cause of three deaths in the facility. There was also a 35-person hunger strike due to poor conditions and unfair treatment in 2017.
Unfair and overly strict segregation rules were also another problem federal inspectors found in Adelanto. Inspectors noted that some detainees were being segregated without a disciplinary hearing. Fourteen people detained in Adelanto were segregated for behavior issues without being found guilty of breaking any rules. Some were also disciplined by being put in shackles or handcuffs. That is a violation of the law because these immigrants are not criminals, but are in civil custody.
With the current zero tolerance policy of the Trump Administration, the problems in Adelanto may only get worse as its population grows. The conditions at Adelanto have been in violation of the law for multiple years. That is a fact not up for debate, even by the federal government, which has been disciplining Adelanto publicly for many years. What does remain in question is what will happen next for those inside Adelanto.