#EndTransDetention Free Sophia and Abigail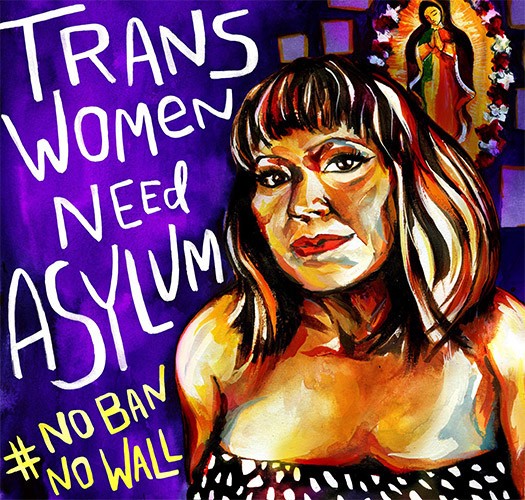 Artwork by Micah Bizant from #TransLiberationTuesday
https://www.generosity.com/community-fundraising/support-the-release-of-four-trans-women
UPDATE: On Monday, January 22, Emily won her case and is currently adjusting to being in the United States. 
We are continuing to support Sophia and Abigail who are still in Otay Mesa Detention Center, and who still have bonds available to them, we hope that you will continue to share our fundraiser with your circles.
---
As Christmas approaches, we of Las Crisantemas, an organization whose aim is the support of trans women in immigration detention and black LGBT asylum seekers, seek your help in raising $12,500 to support the release of four trans women from immigration detention in time for Christmas. Sophia has been in immigration detention for more than six months, during which she has been discriminated against and segregated from other trans women. She is from Honduras and has a bond of $3,000. Abigail, another trans women from Honduras has a bond of $1,500. While Samantha, an asylum seeker from Mexico, currently has a bond of $1,500. And, Emily a nineteen year old trans woman from El Salvador has a bond of $1,500.
In the case of Sophia, Abigail, Samantha, and Emily, your urgent support will allow them the ability to fight their cases from the outside, to reach out to family, to heal from not only the trauma of their histories, but also from the trauma of immigration detention. Your support will grant each of their cases more time to collect evidence and other information that their cases may need in order to be successful and ultimately receive asylum in the United States.
Any donation that you can provide will bring the goal of liberation for Sophia, Abigail, Samantha, and Emily that much closer, so that they can spend the holiday season outside of immigration detention.
Missing from our list here are all the women who were not able to secure bond, whether this be from lack of representation or other particularities, we acknowledge that the fight to #EndTransDetention continues.
Thank you for your continued support.
---
A statement from Sophia's lawyer Nicole Ramos:
I want my client Sophia to get FREE before the New Year. This is simply what I need so I am going to keep speaking it into existence. Please make a donation, big or small, toward the transgender asylum seeker bond fund.
Detention is no place for any asylum seeker, but transgender asylum seekers are most at-risk, particularly when detained with males in remote for-profit facilities who care more about their bottom line, than the safety of these women.
The holiday season is the season for giving. But don't get it twisted with consumerism. The spirit of giving expects nothing in return, no sparkly artifact to commemorate the occasion. Instead of buying an item that will one day collect dust, please pay it forward toward the freedom of Sophia, and the other detained transgender asylum seekers who deserve to fight for their lives outside prison walls.
Heartfelt thanks to Micah Bazant for allowing their artwork to be the face of the transgender asylum seeker bond fund for southern California.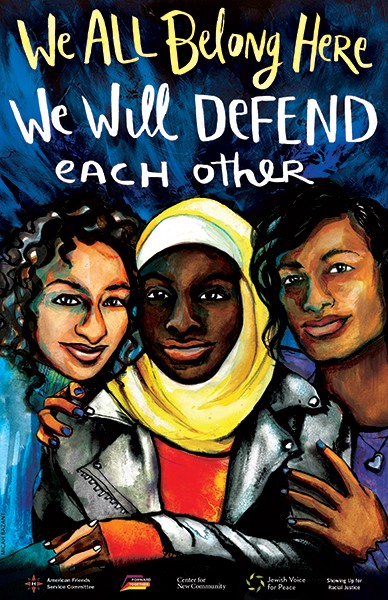 https://www.generosity.com/community-fundraising/support-the-release-of-four-trans-women
Click here to Tweet This • Subscribe to IMM Print