by Freedom for Immigrants
ICE/GEO Mesa Verde Contract Raises Transparency and Accountability Concerns
Immigration advocates in California are deeply alarmed over the legality of a newly announced $19 million contract between Immigration and Customs Enforcement (ICE) and the GEO Group, Inc. to continue the operations of the Mesa Verde Detention Facility in Bakersfield, California.  Following the City of McFarland's decision to end its contract with ICE, which had made the city an intermediary between ICE and GEO, the facility faced closure because California's Dignity Not Detention Act prohibits any new state or local government contracts for ICE detention.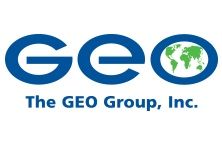 ICE did not provide any information in advance of the sudden announcement that a direct contract had already been entered into by ICE and GEO, despite numerous inquiries from stakeholders. Critically, the direct contract was entered into without the competitive bidding process required by federal law. ICE cited "unusual and compelling urgency" as the basis for circumventing the usual and mandatory bidding requirements and executing the one-year contract.
In response to the complete lack of transparency that has taken place with regard to the fate of the Mesa Verde facility and ICE's execution of a direct, multimillion-dollar contract with the notorious GEO Group, a coalition of advocates issued the following statement:
Mesa Verde Detention Facility is yet another example of ICE and private prison companies keeping the public in the dark in order to continue profiting off of the mass incarceration of immigrants. Following months of inquiries by congressional offices, community advocates and the media regarding the future of the facility, ICE has shown it is incapable of transparency and accountability. The recent unilateral contract executed by ICE and GEO Group raises serious state and federal legal questions that warrant immediate inquiry and action. The one year, $19,377,500 agreement was based on dubious legal authority and seems to be solely focused on continuing the operation of this facility, regardless of legal restrictions, procedures, or the well-being of detained individuals.
In attempting to justify the contract, ICE claimed: "Delaying award of a sole-source contract would require ICE to relocate almost 400 detainees to other facilities, some with serious medical conditions, only to be relocated once the new contract is awarded. This would result in serious injury to the detainees as well as incur an unnecessary serious financial burden to cover the cost of relocating such a large population."
ICE's statement misleadingly suggests that there are no alternatives to detention for the nearly 400 individuals at Mesa Verde and that the only solution is to reward a corporation set up to profit from civil detention. The for-profit detention of immigrants is reprehensible and dehumanizing, and our federal government should be held accountable for its underhanded award of millions, in circumvention of federal law, to a corporation that recorded revenues of $2.33 billion in 2018, while being sued for forcing immigrants to work for $1 a day in their facilities.  
The fact that ICE used the medical conditions of detained individuals as part of the legal basis to bypass the public bidding process is bitterly ironic, as ICE has the power to free those with serious medical needs from detention, and yet refuses to do so. In addition, the California Attorney General's office released a report on detention conditions this month, which noted that the most recent inspection of Mesa Verde by ICE's own Office of Detention Oversight found the facility deficient with regard to medical care.
ICE should not be allowed to outsource the dirty work of immigration detention to third parties outside the bounds of federal law and without transparency. We demand that ICE take full responsibility for the detention apparatus and deportation machine that it has created. If it is unwilling to do so then it must accept freedom as the only alternative to the dehumanization and detention of immigrants.
The statement was drafted in coordination with California Immigrant Youth Justice Alliance, the Northern California Rapid Response and Immigrant Defense Network and the Northern California Collaborative for Immigrant Justice.
If your organization would like to sign on to this statement please fill out this form.  
*Deadline to sign on is COB Wednesday 3/13