by Cindy Knoebel
This marks the first in a series highlighting women who advocate for, document, and aid immigrants caught in the dragnet of our country's immigration system.
Paloma Martinez is an award-winning filmmaker based in Houston and a recent graduate of the Stanford University Documentary Film and Video M.F.A. program. Her film, Sanctuary City Hotline, appeared as a New York Times Op Doc on last year. Here, Paloma talks about the film and the inspirations that drive her work.
Cindy Knoebel: You're a U.S.-born daughter of Mexican immigrants. How did your parents come to the U.S.?
Paloma Martinez: They don't talk about it very much, but they came to work as farmworkers all across Texas. During the Reagan administration they were able to secure their documentation after being undocumented for awhile.
I remember being very aware of their undocumented status when I was a child. There was never a conversation about it, but there was this feeling …we didn't want to draw attention to ourselves and we didn't want to cause any trouble. We stayed home a lot and only trusted other immigrants, because of that fear about being undocumented. My parents worked really hard — and they protected me as much as possible from their worries.
CK: Did you grow up having a strong sense of cultural identity with Mexico?
PM:That's a complicated question. In many ways, I felt like I belonged in another realm. Even though my parents came to the U.S. for a specific purpose, they couldn't help but embrace their own culture, because that was all they knew. But at the same time, we also wanted to be American. I knew I wasn't like my American classmates but I also didn't feel Mexican. I had no base of knowledge of how to navigate the U.S., the school system, getting jobs. We didn't have a network of support in the U.S. The people I do identify with are Mexicans and others, especially artists, who are bicultural. We've created a new way of being American.
CK: When, where and how did your interest in labor and immigration rights first surface?
PM: It's something I was always very conscious of because of how I grew up. After I graduated from Boston University I was searching for something meaningful to do, and I became involved in labor organizing in Texas. Before then, I didn't really understand how few rights my parents had as farmworkers, and how dangerous the work often was. Advocating for labor rights for many years enabled me to really listen to people and understand the root of their humanity. I began to see that there are many stories we never see in the media except maybe on a surface level. My advocacy work made me want to tell stories on a deeper level.
In conjunction with my work, I started doing some videos, interviews I thought were interesting with people who had stories to tell. And then I started to realize maybe I didn't really know what I was doing. I was simply experimenting. Advocacy doesn't necessarily result in great art. I believe art is most beautiful when it's complicated. I wanted to get a more formal education in a place where I would be pushed to work hard and learn about form, etc. I decided that I wanted to tell stories with social impact, and tell them in a complicated and beautiful way. That's what brought me to Stanford.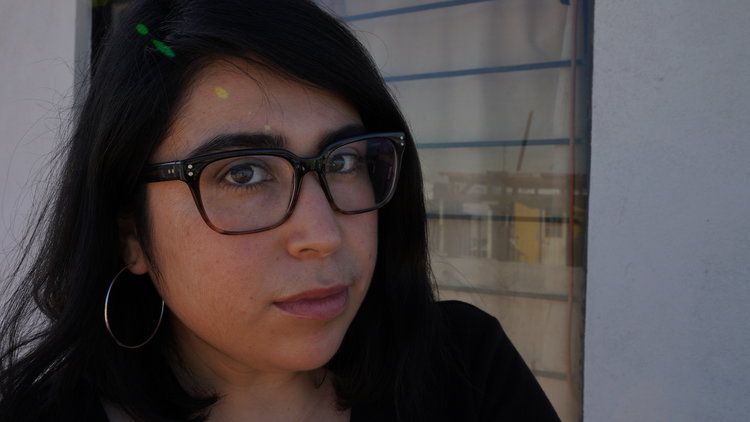 CK: Tell us about "Sanctuary City Hotline," which appeared as an Op Doc in the New York Times last year. Where did the idea come from?
PM:I knew that a Rapid Response hotline exisited all over Northern and Southern CA. I was able to access hotline recordings through the San Francisco Rapid Response Network. They're not at all interested in media visibility — they exist solely to help the people they serve — so they were a bit skeptical of me at first. But eventually I was allowed to sit down over a two-day period and just listen to recorded calls. What struck me was that it wasn't just about real-time ICE raids and movements, but about real-time community fear — which I actually found more intriguing.
Propaganda is a potent tool that people don't talk about. ICE and DHS want people to change their behaviour out of fear. They want people to self-deport and they want to create barriers that force people to live a certain way.
At first I thought about choosing a particular caller, and following their story. Then I decided to focus on the phone calls themselves. I wanted to produce something that didn't have any characters at all, but focused instead on larger community fears. And listening to those calls for two days really anchored that concept for me.
CK: The diversity of calls is surprising, from false alarms to people simply seeking information, even a call from a man in a detention center. How did that diversity inform your approach to the film?
PM:I wanted to find a balance that fit the narrative of the film, which was about the climate of fear. The hotline handles a lot of questions — a lot of people are confused, there are hate calls, false alarms — and then every now and then they receive a real enforcement call. But I knew that the film was about something different, something beyond just the enforcement calls.
CK: We hear hate callers on the hotline, too. Why did you decide to include those calls?
PM: I did have to think about that. I had to think about the safety of the hotline volunteers. They are incredible — they know how to spot these kinds of calls and how to handle them — and I thought maybe they wouldn't want to draw attention to the hate callers, but I thought it was really necessary. Here in San Francisco, this liberal bastion, we think we're safe. But in fact this hatred of immigrants is commonplace. I felt we needed a reminder that this sentiment exists. I also saw these callers as stand-ins for the bigger conversation about immigrants that's happening now. At the end of the day, how the Administration talks about immigrants, how they're targeting California because of our status as a sanctuary state, and they way our Federal Law Enforcement arm talks about a part of the community they serve is emboldening people to voice their hate. Interestingly, 99% of the hate calls I heard were outside California. I wish I could have delved deeper into those calls from other places.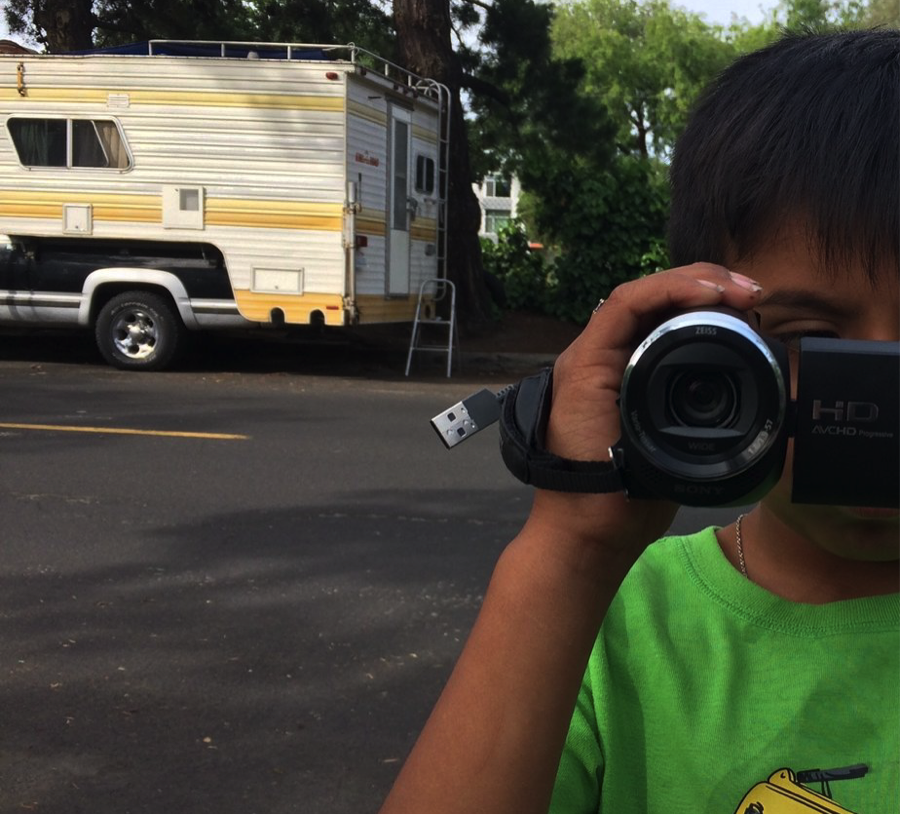 CK: What are you working on now?
PM: I'm working on a project in Mexico about Dreamers who have returned to Mexico to work for American customer service companies. I've spent time in Monterrey where there are a lot of call centers.
I'm fascinated by how people react to hardship, whether in a negative way or by creating a structure to fight back or overcome. Just because it's near to me, I tend to gravitate to immigrant stories from Mexico and Central America. But I don't see it as purely immigrant-centered, but a universal theme about people responding to hardship. These are stories I want to tell in a visceral, creative way that might be a little unexpected.
Editor's note:The San Francisco Rapid Response Networkoperates a 24-hour hotline (415–200–1548), provides raid verification for all calls of alleged ICE Enforcement activity within San Francisco, and local attorney activation for those detained in an ICE raid.
To read more about Paloma's work, visit her website here: https://www.palomamartinezfilm.com