by Madeline McClure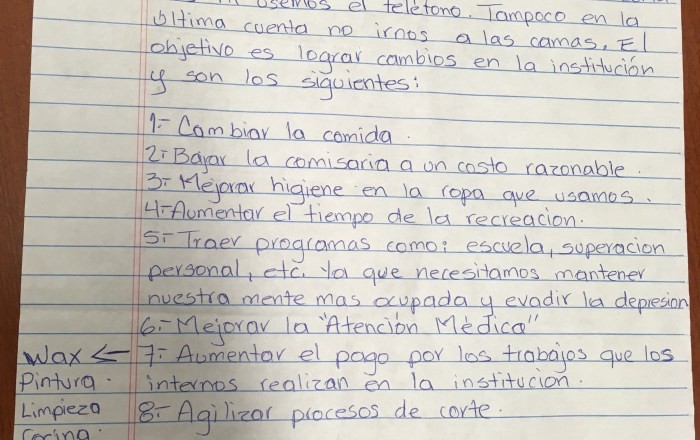 Hunger strikes continue into a third week at the Tacoma Northwest Detention Center in Washington as detained migrants demand humane conditions amidst an environment of lies and retaliation. The strike began on April 10th during a lunch in which 100 people refused to eat. Within days, the number had risen to 750. A statement, distributed shortly after, relays the demands for basic livable conditions, such as improved quality of food, access to medical care, and the lowering of commissary prices.
The hunger strikes have put a spotlight on longstanding abuses common at the privatized detention center and are invigorating public disapproval of prisons and the companies which run them. Indeed, the practices of GEO Group, owner and operator of the NW Detention Center, reflect slavery-like conditions. Detained migrants bear the grunt of the prison's upkeep, yet are paid $1.00 per day for their labor. People currently and formerly detained in a GEO-run facility in Aurora, Colorado, have experienced the same abuse and have filed a class action lawsuit against GEO Group for violating anti-slavery laws.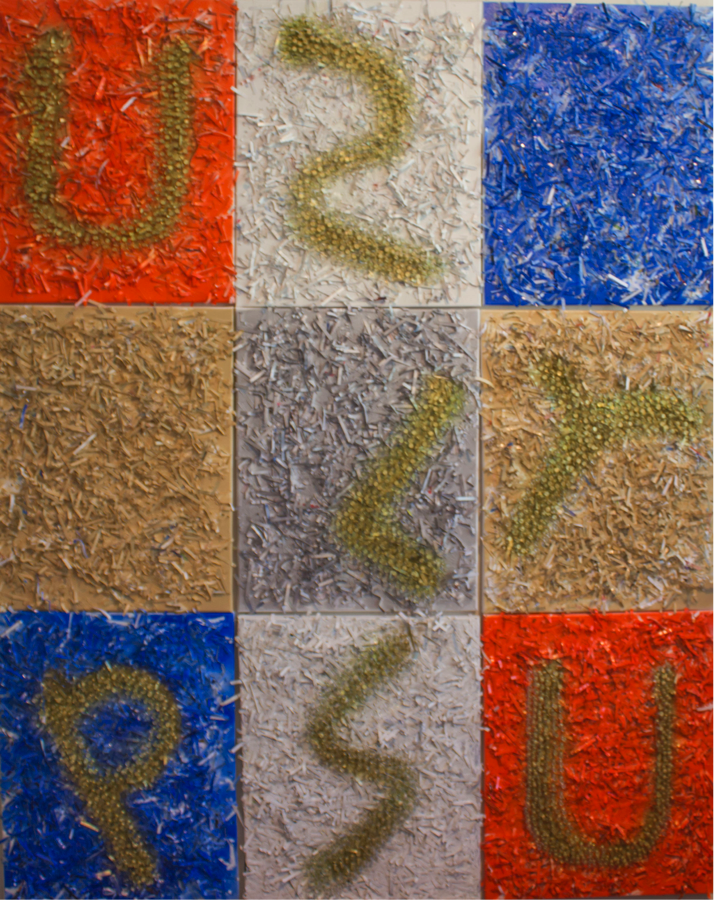 The food provided at NWDC has been quoted as featuring the bare minimum of staples, as one man states, "They serve beans and rice seven days a week, three times a day." If people hope to diversify their diet, they can purchase chips or other snack food from the commissary at a highly inflated price.
Other demands include access to contact visits, where they don't have to speak with their family between a wall of glass, right to post bail awaiting their trial, and for educational programs and increased recreational time to 'evade depression.'
Later the same week, as word of the strike spread and as solidarity groups gathered outside the center, GEO Group officials promised to meet a number of the demands, effectively ending the hunger strike. However it was soon clear that GEO has no intentions of providing the humane conditions demanded. On the contrary, they retaliated by serving poorer quality food, and transferring four people involved in the strike.
The hunger strikes were not delayed long. A statement issued on April 19th on behalf of NW Detention Center Resistance reads, "Today, over a dozen individuals detained at NWDC continued a hunger strike to call attention to the abysmal conditions at the facility, which have only gotten worse since Trump took office. More immigrants plan to join the hunger strike this weekend." A group of women maintained their strike until Sunday, April 23rd, at which point the demands continued to go unmet.
As of Wednesday, April 26th, at least 50 others have taken up the hunger strike once again. It appears that a cycle of hunger strikes may be a coordinated, strategic move; if someone refuses food for over 72 hours, a guideline established in 2008 allows for the use of involuntary feeding. A boycott of the commissary, also run by GEO Group, is currently in effect as well.
A Short History of a Toxic Industry
The Northwest Detention Center was conceived among processing plants in a desolate district of commercial production. It sits adjacent to a superfund site, designated by the Environmental Protection Agency as a site contaminated by hazardous waste to the point of posing a risk to human health, and so the area has been shut off from housing permits, deemed by the city to be unfit for dwelling. Yet the detention center passes the test, despite the fact that it lies squarely in a red-marked tsunami zone, putting the center six feet under water if a 7-point magnitude earthquake were to occur. Earthquakes are a constant threat to the Tacoma area, with the U.S. Geological Survey rating an 89% chance of a major quake in the next 50 years.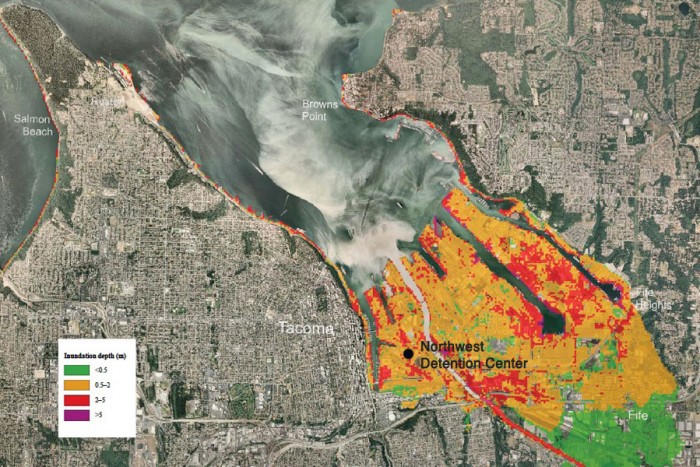 One would not expect to find one of the largest immigration prisons in the United States tucked away in the tideflats-turned-industrial district of Tacoma, Washington, sitting on a crumbling road between laminate and fiberglass production sites. The continuous nest of barbed wire running parallel to a defunct railroad track, a concrete block reading 'Northwest Detention Center', and a white bus with blacked-out windows and *GEO Transport Inc *along its side quickly conveys itself as a burgeoning focal point in the industry of U.S. immigration.
Yet the location of the Northwest Detention Center must have appeared apt to the U.S. government as it searched for a site on which a private prison company could run an expanded facility to hold people for an indefinite period of time. Indeed, in 2000, the Immigration and Naturalization Service (INS) pushed for the current space, once used as a longstanding feeding and meat-packaging plant and, more recently, for processing creosote-treated pilings.
These were the days when the government was warming up to corporatized means of detention, before a crippling 65% or more of immigrants held in detention found themselves in a privatized center, as they do today. In 2004, the government signed a contract with Correctional Services Corporation, just one year after the company received a record-high fine for buying votes in the state legislature, and one year before it was sold to GEO Group, and the detention center was born.
The 1990s signaled a boom for privatize prison contractors as several heavy-handed bills were signed into legislation, skyrocketing the prison population and leading to a growth of federal and state detention centers. By 2000, Washington state began its plan to build the largest facility on the west coast, averaging that it would need one which could house 500 immigrants.
These were also the days when the government was beginning to sign large-scale contracts with private holding facilities. The legally-binding 'bed mandate' clause of the contract, in which immigration officials agree to supply detention centers with a certain number of people to detain on any given day, may have led 500 beds to seem sufficient. However, as the first round of contracts came to an end, the appetite for a larger facility heightened. By 2008, GEO Group announced plans to expand the facility to hold 1,575 detainees.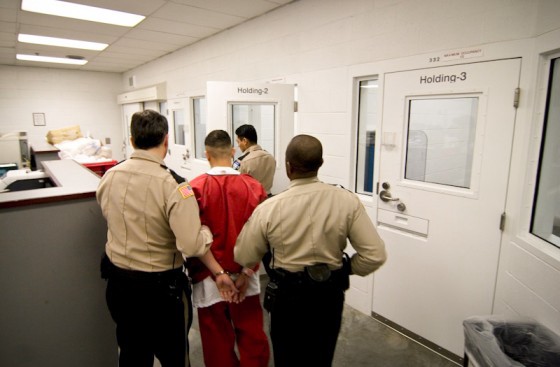 Resistance and Support
Solidarity rallies have been thriving since April 10th, with at least 94 organizations and 248 volunteers coming together to show the striking inmates that they are not alone. A petition on behalf of NWDC Resistance, signed by hundreds, demands that the city of Tacoma follow-through with its promise to halt expansion of the detention center, and furthermore to revoke GEO Group's license due to its violations of health and human rights. While acknowledging that the city of Tacoma lacks control over federal policies, they do have the power to change municipal code, which means revoking GEO Group's license for the detention center.
Tacoma Mayor Marilyn Strickland noted this herself in a letter sent to GEO Group in March, 2017, stating that the City of Tacoma does have the power to revoke GEO Group's business license should it pose a danger to public health, safety, and welfare of the individuals detained. Given the visibility and urgency of the hunger strikes, people in detention and affected communities are hoping that the Mayor sees the long-standing abuses as cause for repeal.
Shutting down the Tacoma Northwest Detention Center will be a huge victory for human rights, but it does not solve the root issue: federal policy aimed at turning humans into commodities through a justice system bought and sold in lobbied dollars.
If not Tacoma, members of our communities will be sent to private and public detention centers elsewhere in the country. Let us continue to denounce GEO Group and stand with those caught in its monied walls while holding firmly to the knowledge that no human is illegal.
You can show your support by calling the City of Tacoma's Financial Department and demanding that GEO Group's license be revoked. Andrew Cherullo, the Financial Director, can be reached at (253) 591–5800.
You can also contact ICE to insist that the hunger strikers' demands are fulfilled, and that retaliation will not be tolerated:
Acting Field Director, Bryan S. Willcox
Assistant Field Director (Detention): William Penaloza
Facility Main Telephone: (253) 779.6000
Field Office Main Telephone Line: (206) 835.0650