Groundbreaking website uplifts the stories of immigrants in long-term detention in advance of the Supreme Court argument in Jennings v. Rodriguez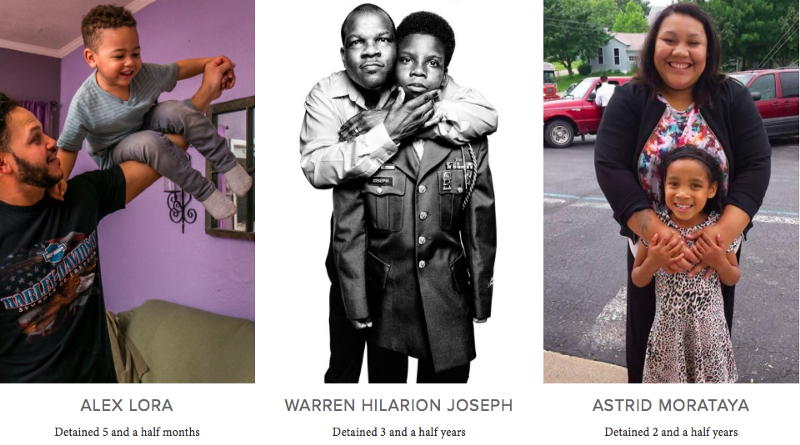 Bridging the gap between legal and community advocacy, the Immigrant Rights Clinic (IRC) at the New York University School of Law, in partnership with Community Initiatives for Visiting Immigrants in Confinement (CIVIC) announces the launch of its website prolongeddetentionstories.org.
The website brings to life the people, institutions, and issues highlighted in a "stories" brief submitted to the Supreme Court by IRC and the Immigrant Defense Project in Jennings v. Rodriguez, a case about prolonged immigration detention. "Stories" briefs have been submitted to the Supreme Court for over a century and are designed to highlight the real-life consequences of the cases the Court decides.
*Prolongeddetentionstories.org *breaks new ground in legal advocacy by taking the stories off the page and making complex legal issues accessible to the public. Using Genius, an online annotation program, this interactive site breaks down the text of the brief with line-by-line annotations featuring photos, video, audio, research, and articles. Through this platform, readers can see and hear from the people directly affected by prolonged detention and learn more about the issues at stake.
Tina Shull, PhD and Soros Justice Fellow at CIVIC said of the project, "It is so important when talking about these issues to remember that this case is about people. This website helps to center the people who will be affected by this decision."
*Jennings *is a challenge by the American Civil Liberties Union to the Obama Administration's practice of jailing immigrants — many of whom will ultimately win their immigration cases — for months and even years without the basic due process of a bond hearing to consider whether their detention is justified. It will be argued on November 30, 2016.
Alina Das, co-author of the amicus brief and co-director of IRC said, "Prolonged immigration detention has a devastating impact on families and communities across the United States, and is bad for the immigration system as a whole. But this reality has gotten lost in all of the heated political rhetoric around immigration. We want to make sure that both the Supreme Court and the public have an accurate understanding of the consequences of Jennings, and this website is an important part of this effort."
Patrick Thaxter, a long-time lawful permanent resident featured in the brief and the website, was held in immigration detention for three years without a bond hearing. He was finally released in June 2016. He said, "What happened to me and my family should never happen to anyone. It is difficult for me to talk about this time in my life but it is important that it is out there."
Download a PDF of Jennings v. Rodriguez 101.
For more information, visit prolongeddetentionstories.org.