By Christina Fialho, Co-Founder and Executive Director of Freedom for Immigrants
No one should profit from a pandemic: This we should all agree on. The reality is that thousands of companies in the United States profit off people in U.S. immigration detention each year, and many of them are experiencing a windfall due to COVID-19.  
It's time we hold these companies accountable.
Last week, U.S. Immigration & Customs Enforcement (ICE) ended all social visitation in its over 200 immigrant prisons and jails.  While video visitation and phone calls exist in immigration detention, these services are offered at exorbitant prices. A 20-minute phone call can cost as much as $11.50 including processing fees, even though the Federal Communications Commission has capped interstate phone calls. Video visitation costs are often more. Companies like Talton Telecommunications, GTL, Securus Technologies, and IC Solutions may experience a surge in profits, as families have no other means to connect with loved ones.
If ICE is truly serious about ensuring the health and well-being of people in its custody, the agency should release people from immigration detention, beginning with vulnerable populations. Short of that, ICE and its contractors should be offering free video visitation and free phone calls for all people in immigration detention, particularly during this global pandemic.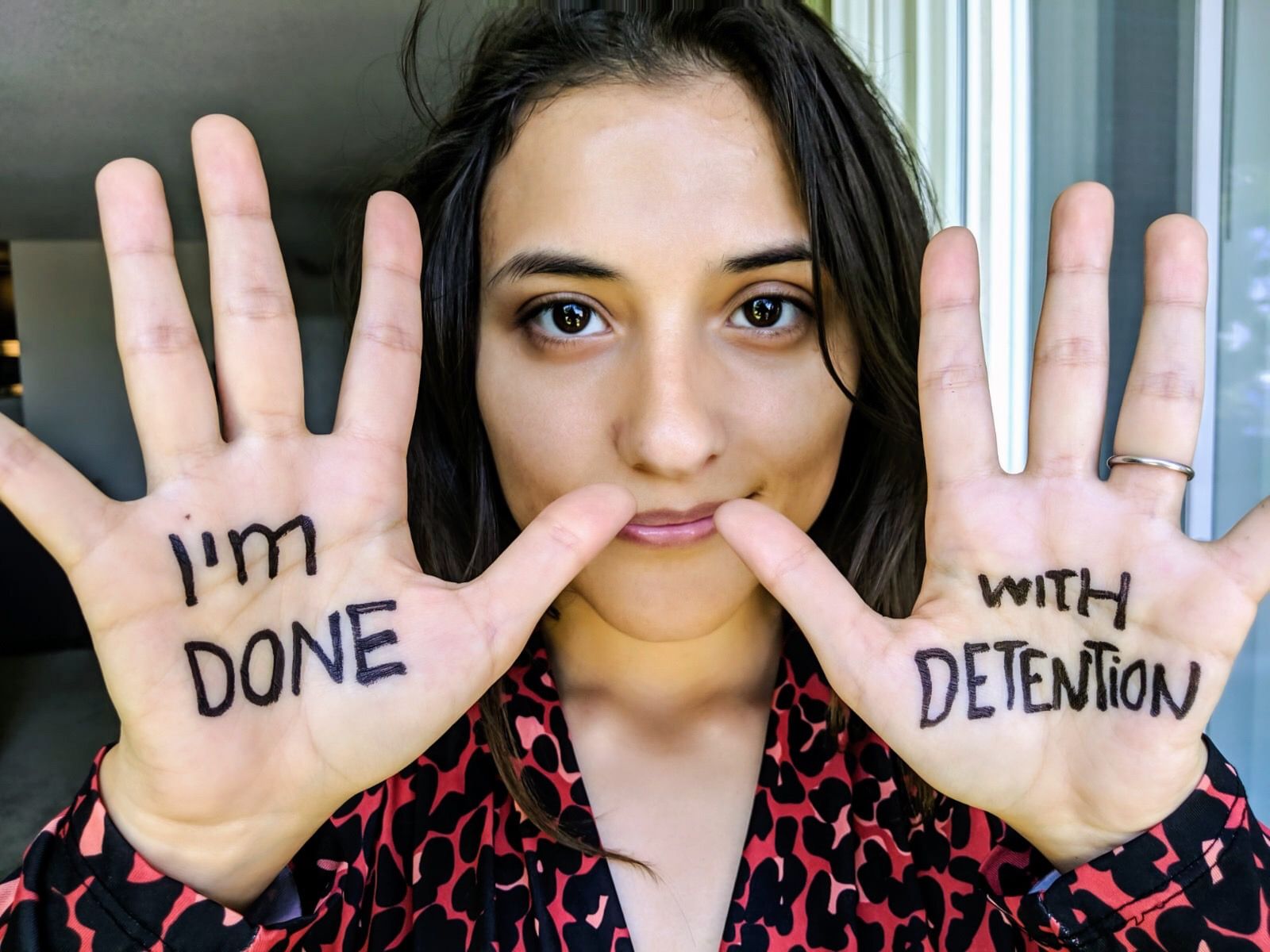 Other countries have already established more open communication channels. For example, Iran has released thousands of people in prison, the U.K has released 300 immigrants in response to a lawsuit, and Spain's Interior Ministry has begun a gradual release of people from immigration detention whose deportation cannot be effected before March 29.    
Companies profiting off immigrants in detention extend beyond the telecommunications industry. And we can no longer deny our proximity to a system that harms and exploits immigrants for profit when these companies exist in our own zip codes. In fact, many major corporations we interact with on a daily basis have a stake in this abusive industry through their investments and contracts with ICE.
Take for example the liberal beach town of Santa Monica, California. Universal Music Group (UMG), a leading global music publisher, is headquartered in the city and represents some of the country's favorite big-name musicians. According to data published by USA Spending, UMG received approximately $10,000 last year for a government contract that allowed ICE to use licensed UMG music in ICE videos.
Similarly, the online direct-to-consumer furniture store Wayfair has a $200,000 contract to furnish immigrant prisons and jails. Upon learning of the company's ties to ICE, employees staged a walk out of Wayfair's Boston headquarters this past summer in protest. Workers at Amazon, Salesforce, and Microsoft also have pressured their employers to end their immigration-related contracts. The public must join them in protest.
Every worker and consumer has the right to know whether their labor or purchases are contributing to the suffering of asylum seekers and other immigrants. That is precisely why Freedom for Immigrants released a new interactive map that displays by zip code the companies profiting off this system.
The map reveals that ICE awarded over 2,600 contracts totaling $5.6 billion in fiscal year 2019. The companies include well-known brands such as Motorola Solutions, which has a contract with ICE worth over $13 million for communications technologies. Dell, Xerox, and AT&T Mobility Services also hold or have held contracts with ICE for services ranging from supplying printers to cellular service.
Lesser known companies, but ones you still might be using without your knowledge, also contract with ICE. Take Haworth, a workforce design company based in Michigan. The company has received over $15 million from contracts with ICE for office furniture, including $234,925.35 for an ICE facility in Santa Maria, California.
Palantir Technologies, a software company headquartered in Silicon Valley, currently holds a $42 million contract with ICE for its FALCON software, which the agency uses for its tipline. This same tipline was used to arrest 680 people in Mississippi during a mass ICE raid late last year.
Many of the individuals arrested in the raid were funneled into ICE prisons and jails in the South, where Freedom for Immigrants has documented physical and sexual abuse by guards, often motivated by hate and bias. Even the Homeland Security Inspector General has documented "egregious violations of detention standards."
As taxpayers, we fund these contracts and the abuse they perpetrate. This year, Congress appropriated $7 billion to jail on average 40,500 people daily. While this was the largest budget in ICE's history, the agency has continued to ignore its Congressional budget limitations, detaining upwards of 52,000 people daily.
Many companies are beginning to take notice of activist calls for corporate responsibility. Some banks have begun slowly starving the private prison industry by limiting the agency's access to capital. GEO Group, one of the largest private prison companies in the country, has lost the support of Wells Fargo, Bank of America, and JP Morgan Chase, who have all recently committed to cease funding the private prison and immigration detention industry.Their refusal to renew GEO Group's $2.4 billion credit line will represent an estimated shortfall of 87 percent of all future funding.
But this is just the beginning. Consumers, workers, and organizations through the National Prison Divestment Campaign have divested over $5 billion from the industry. More likely than not, we are all in some way connected to a company that profits off contracts with ICE.  But together, we can boycott these companies, divest our interests, and stop profiting off abuse.