by Julia Travers
The value of a home may be best understood by those who have lost theirs. For the growing number of people who are migrants, the process of finding a safe place to live and build a new life can be daunting. War, persecution, poverty and the effects of the climate crisis, among other factors, are increasingly forcing people into unfamiliar territories. In 2017, close to 258 million people, or about one in 30, were living outside their country of birth. In 2018, the International Organization for Migration predicted there would be 405 million international migrants by 2050. To address the international refugee crisis, online lodging marketplace Airbnb and its volunteer hosts are stepping up to give refugees and asylum-seekers in the U.S. a place to call home, at least for a while.
Alternatives to Immigrant Detention in the U.S.
Multiple public agencies and private organizations play a role in how migrants experience life in America. These experiences can range from expulsion to Mexico or other central American countries to family separation, to detention in centers that fail to uphold basic safety measures and human rights, to alternatives to detention (ATD) programs such as community placements or intensive supervision (i.e., ankle monitoring) initiatives. Some people  receive a stay of deportation for humanitarian, medical or other reasons; are released on bond to sponsors or family members or win their asylum case.
In recent years, the Department of Homeland Security (DHS), Human Rights First, various government representatives and others have recommended community-based case management programs, rather than detention, as humane, money-saving and effective options. For example, the Family Case Management Program (FCMP) for immigrants was an ATD program that provided services like legal representation, housing assistance, health care and schooling for children. It achieved a 99% compliance rate with ICE and immigration court requirements and cost $38 per family per day — compared to the average cost per person per day of $208 in detention. But in 2017, DHS terminated the program.
Michelle Brané, Women's Refugee Commission (WRC) senior director for migrant rights and justice, says that currently, "at our borders, there is no organized reception system, really," and that government efforts have "really turned away from receiving people to interning people and preventing access to people."
Multiple organizations working in this realm, including Freedom for Immigrants, currently support or run community-based ATD programs and bond funds in efforts to keep people who come to the U.S. free. At the borders and across the country, nonprofits and volunteers try to ease the strains of lengthy stretches of uncertainty after arrival, in some cases offering local housing and other assistance.
Airbnb's Open Homes Programs
Airbnb is an example of a private company that aids refugees and asylum seekers arriving in the U.S. by teaming up with nonprofits like the International Rescue Committee (IRC), Refugees Welcome, Solidarity Now and others. Airbnb's Open Homes for Refugees program allows volunteers to temporarily host people granted or seeking refugee status.  Hosts provide free space in a stand-alone residence or in part of their own home.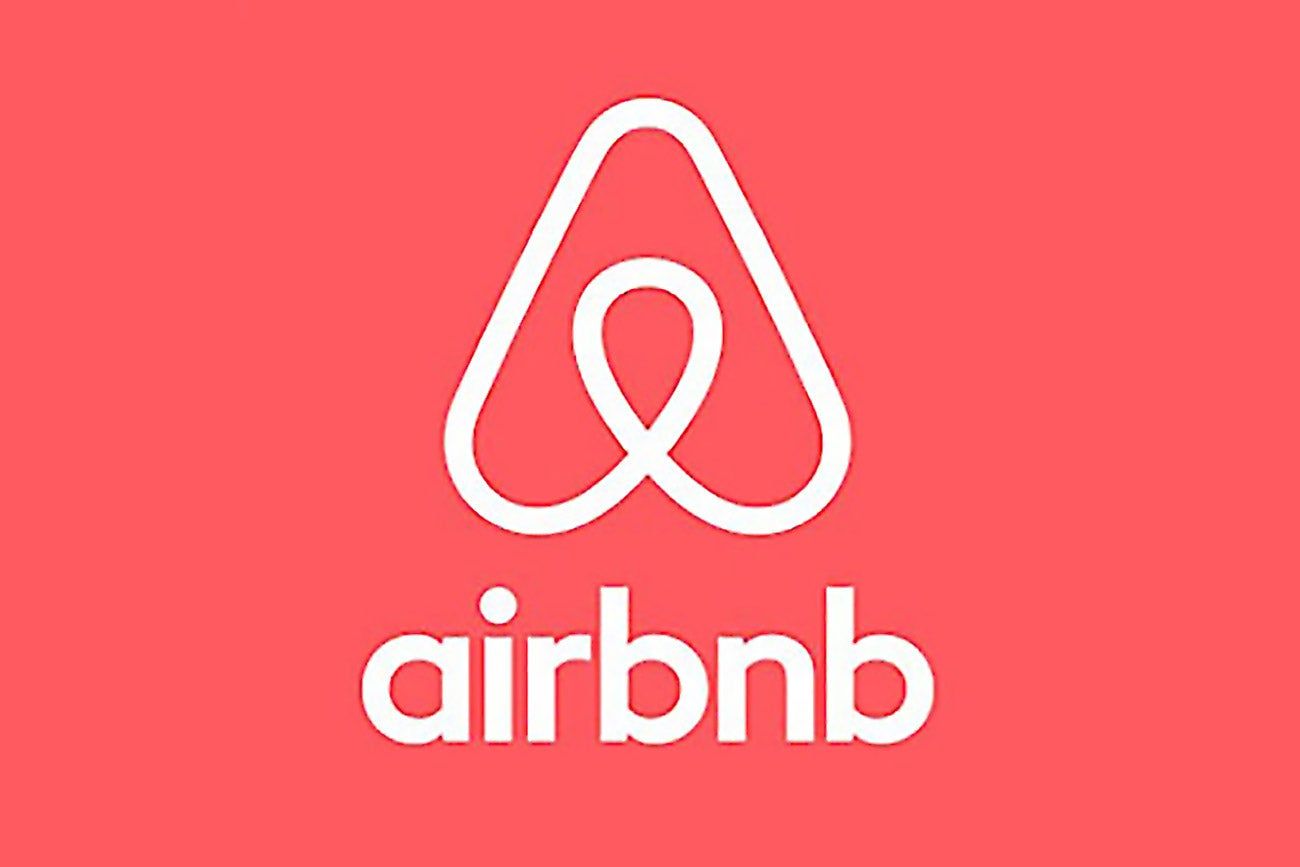 "Having a home and a place to feel safe and welcome is a critical piece of how we receive refugees, regardless of how they come through the process," Brané says. The WRC is not directly involved with the Airbnb program. But, she says, "In the [resettlement] process, there's always been an effort to find housing for people and receive them in some way. I think [the Airbnb program] sounds like a very efficient and effective way of involving communities in that reception."
This temporary housing program is part of Airbnb's larger Open Homes initiative, which also provides lodging for people dealing with natural disasters or undergoing medical stays. Over 30,000 people have been hosted through Open Homes' various branches since the program launched in 2017.
Starting in 2015, Airbnb CPO and co-founder Joe Gebbia and other team members carried out an intensive research process into how the company could address the international refugee crisis. Gebbia visited refugee camps in multiple countries and joined President Barack Obama's Leaders' Summit on the Global Refugee Crisis at the 2016 United Nations General Assembly. "I feel like we have a responsibility to do this. This, to me, is like 21st-century corporate philanthropy. We did the check writing. This, to me, is the next stage; the next level," Gebbia told Fortune when the program began. Airbnb has also given free housing to relief workers at refugee camps around the world and donated millions to refugee aid agencies including IRC and United Nations High Commissioner for Refugees (UNHCR).
From Harm to Home
"Most refugees arrive with nothing and must start over — they need work, money, education and, straight away, they need housing… Airbnb will help us cut the time and expense of moving refugees from harm to home. Perhaps just as important, this sort of home-sharing allows people to make real connections and to build lasting relationships," IRC President and CEO David Miliband said at the start of the initiative.
Moussa, an Open Homes guest, was an interpreter with U.S. forces in Iraq. He, his wife and their young boys came to the U.S after receiving death threats. They stayed with hosts Steve and Susan.
"Moussa had the most scared look on his face I'd ever seen," Steve said in a YouTube video about the Open Homes project, remembering the family's late-night arrival. "We gave him a hug. Bowed to his wife."
"We said, 'We're so happy you're here,'" Susan added.
"They were smiling," Moussa said. "When we were living at the Airbnb, other neighbors started to talk to us and meet us – they offered help. It's like a planet, inside this community. It's like a dream for us," Moussa told Airbnb. In some cases, the guest-host relationship evolves into a long-term and communitywide connection. Hosts and friends may help guests find and furnish a home or acquire access to transportation, education or employment.
Brané says it's a good thing that Airbnb's program is "affiliated with organizations that have experience in resettlement and working with refugees because it's not always as easy as just finding a place to live. There's a lot that goes into serving people in terms of helping them settle."
To become a host for Open Homes for Refugees, a person has to create a profile and wait for a request from one of Airbnb's nonprofit partners. Once a host is contacted by a group that partners with Airbnb, specific preparations for guest arrivals are made. Hosts in this program must have a space available for two weeks or more. They need to supply a comfortable bed, basic amenities and toiletries. Airbnb provides a variety of support to hosts, including a 24/7 help line, property insurance and guest pre-vetting through partner organizations.
As in any housing or interpersonal arrangement, challenges can arise, ranging from guests being uncomfortable with hosts' pets to communication issues, to fraud, and they are dealt with on a case-by-case basis. Brané also brings up the issue of vetting hosts along with guests. "If you get into situations with families or others, there are safety concerns and risks of exploitation… I would imagine that working with an organization like IRC, you're doing it in partnership with people who have experience, and there is a certain amount of screening. We're screening the refugees, but we also want to make sure we're sending them to a safe place." We contacted Airbnb and IRC for this story but did not receive a response.
Open Homes hosts who take in refugees will help "welcome them into your community while they build up their support network and transition into long-term housing," the company states. People who host asylum seekers "provide a safe and stable place for them to stay while their case is reviewed." Airbnb adds, "Though they have support from our nonprofit partners, this process is uncertain and can take a while."
Offering housing is a personal and practical way to make a difference in the lives of people who very much need a place to stop, rest and regroup. Of course, as is the case with many volunteering roles, the hosts themselves benefit from the process, as well. Host Steve said seeing the boys' sense of humor emerge during their stay was "the biggest gift we've gotten." His wife Susan said fulfilling the "human condition of a natural desire to get to know people [is the] greatest opportunity a host has."
Brané says, "I think what we've seen with the family separation crisis and a lot of what is happening at the border is a real response from the American public that we do want to be seen as a country that protects people… many [people] have a desire to do some positive act. I think any way that we can involve the public in a way that is safe, significant and meaningful, is great."
Julia Travers writes news, analysis and creative pieces. She often covers science, social justice and the arts. Find more of her writing at jtravers.journoportfolio.com or on twitter @traversjul.
Cover graphic: Royalty-free photo by Belinda Fewings on Unsplash