by Saul Austerlitz
Earlier this summer, my 7-year-old son and I rode the California Zephyr train through some of the most magnificent landscapes in the United States.  After we boarded at Denver's Union Station en route to Salt Lake City, we rode alongside the glorious Colorado River, taking in the craggy peaks of the Rockies and the rounded globes of boaters intent on mooning the train in a tradition unofficially known as the "moon show."  The country we traveled through was vast and open and glorious, the view unfurling outside the train windows a natural reminder of the nation's splendor.  
I felt lucky to be taking my son on this trip, but I could not help but think, as we journeyed west, about other children, who had taken other journeys to the north, and the conditions they now found themselves in. Reports were emerging about the conditions at the children's facility at Clint, Texas, where 350 children were crowded into a facility intended for only 100.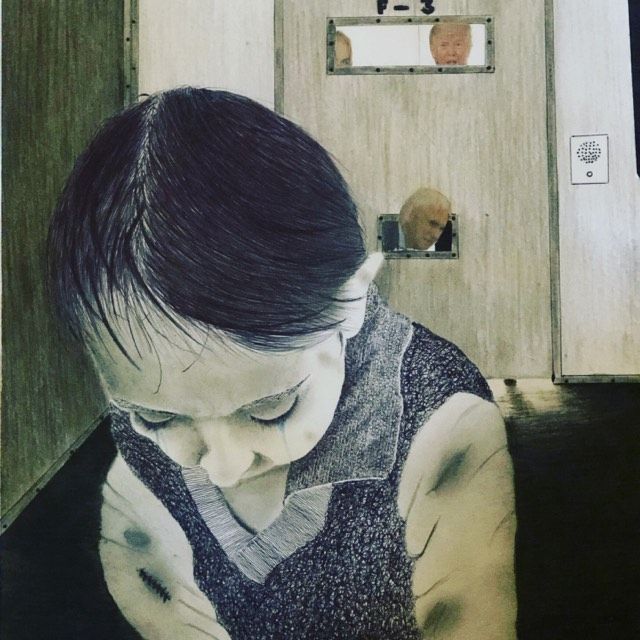 The children were not granted soap or toothbrushes. Babies did not have clean diapers. Children were left in wet clothing for days. They were hungry and cold, and there was no one to look after them.  The uproar prodded numerous members of Congress to visit these facilities, and their firsthand reporting to the American people has been essential, but little tangible progress has been made in improving conditions, or in removing children from these squalid places.  $4.5 billion has been allocated with little in the way of oversight. Democratic presidential candidates took to the stage in Detroit this week, but we knew that as they did, there were still children being deliberately harmed by the policies of President Donald Trump.  The sense of urgency necessary to combat these horrors has been sorely lacking.
Parenthood is simultaneously a privilege and an unending series of tasks to accomplish. We insist that our children brush their teeth and do their reading and take their showers. We buy them clean clothes when we can, sing to them to help them fall asleep, and provide the invisible cladding of their lives, the assurance that to the furthest possible extent of our abilities, we will protect them from the unknowable.  
Parents like me must go about our daily business of packing lunches and coordinating camp schedules and remembering to apply sunscreen on our children's necks while also knowing that our country is imprisoning other people's children, punishing them and their families for the crime of seeking a better life. Clint and Homestead and all the invisible places like them violate one of the most fundamental compacts we make as human beings: that adults will look after children and ensure their safety.  
"I'd like to highlight four things you can do today to make yourself heard about Clint and the other facilities like it around the country."  
I'd like to highlight four things you can do today to make yourself heard about Clint and the other facilities like it around the country.  
First, volunteer your time and your skills. I have been lucky enough to be associated for the past year with the Young Center for Immigrant Children's Rights, which assists children caught in immigration purgatory. The Young Center is always looking for volunteers to meet and form relationships with children in federal custody, and to understand their hopes, whether it is being reunited with their families in the U.S. or returning to their country of origin. There are shelters and legal aid centers around the country that work with immigrant families. You can find one in your area.
Second, call your elected representatives and tell them that keeping children in inhumane conditions is unacceptable, and that Customs and Border Protection must be held accountable.
The passage of $4.5 billion in aid does little to guarantee the safety of these children, nor do the assurances that the government would inform the public of any children who died in these facilities, or that no children would be held for longer than 90 days, count for much.  (Try, if you can, to imagine your own child being held in prison for three months.)  We need legislation that codifies into law the requirement that children be treated humanely, that none of the aid money be used for ICE roundups or building the misbegotten wall, and that children will never again be separated from the families desperate to care for them.  Ask your congressional representatives to support Rep. Veronica Escobar's bill, which includes much-needed guardrails for an out-of-control ICE and CBP.
Third, donate to organizations like the Young Center, Terra Firma, and Immigrant Families Together.  These very worthy organizations have stepped in, providing legal services, advocating for children's rights, reuniting families, and generally fighting for those intentionally left behind by the system.
Fourth, protest. Make yourself heard. Never Again Action, a group of young Jewish activists, have been protesting in front of detention centers across the country, and shut down ICE headquarters in Washington D.C. for more than four hours last month. Join them now.
"This is a hard time to be an American, and an ugly one."
This is a hard time to be an American, and an ugly one. We are acting on our most vicious impulses and turning a deliberate blind eye to the victims of our collective temper tantrum. Let us instead be as open and vast and welcoming as the views out the windows of the California Zephyr—an America of broad spaces, not of prison cells.
One day, your children will learn about places like Clint, and Homestead, and Tornillo, and ask you what you did to protect the children imprisoned there. What will you tell them?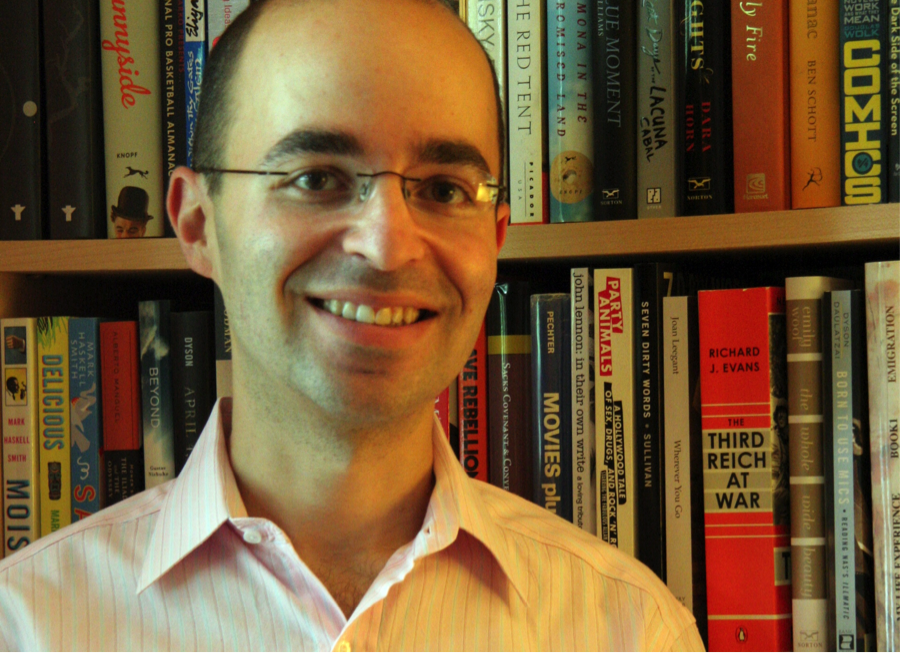 Saul Austerlitz is a writer in New York