I am currently being detained at Dodge County Detention Facility in Juneau, WI. I have been detained here since April 18th, 2018. There is a lot that goes on here that I think people, media, even the news, need to know.
Being in here you feel helpless, forgotten and you can't do anything about it because you're detained.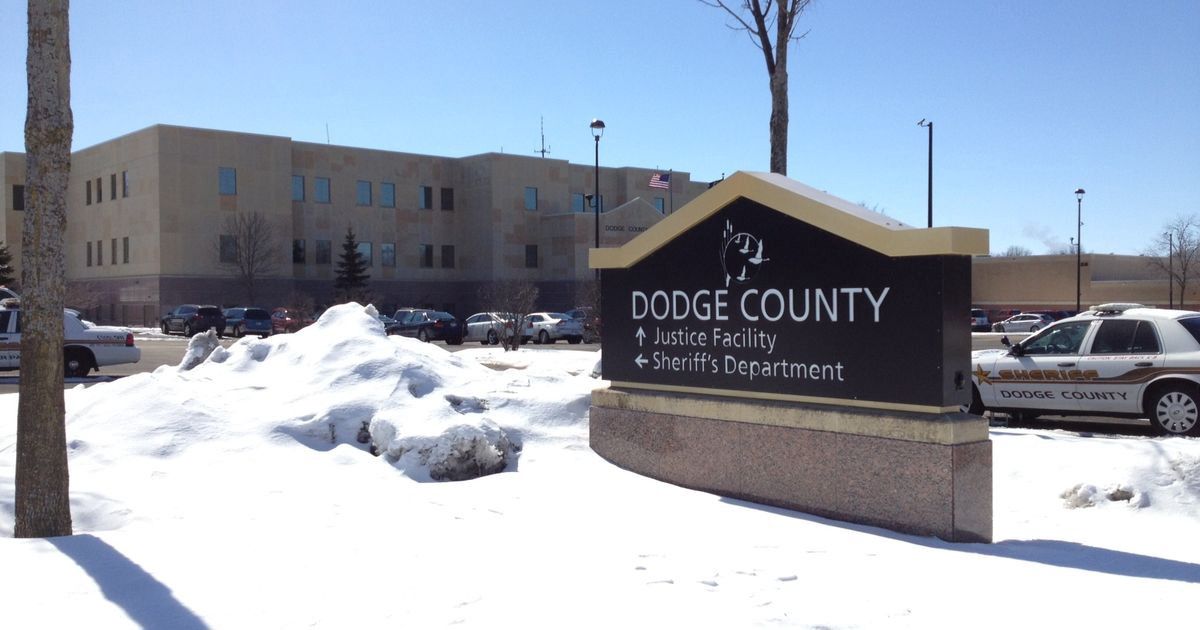 Today, July 18, the Sergeant of this facility came to Pod H-1, where 24 detainees, including myself, are being detained. He said that the matter of him coming here to talk to us is to put us on 48-hour lockdown, maybe more. That we weren't allowed to go anywhere — library, rec, visits — due to our Pod having 2 individuals diagnosed with "scabies;" our Pod was contaiminated by a detainee that just recently got deported.
That individual was my friend. He was from Poland. When I first came to H-1, I saw his whole entire body covered in red hives. His skin was peeling off and he would bleed. He did not know how to write much English so we would help him fill out requests to immediately be seen by a doctor. The request we put on the kiosk computer said he would be seen. We told the C.O.s that he actually needed to be seen today, not in a couple of days! They just said they would let Medical know.
Days passed and and passed. We kept filling out more requests but they didn't seem to care. In the meantime, he was itching and scratching almost the full 24 hours of the day.
There is evidence. There is a camera in here where they record us, and there is also the kiosk computer that is used for inmates to put requests in. Someone can ask for those surveillance videos from mid-April, May, June, and July, and also to go through our medical request history, not just my friend's, but for everyone detained here. So everyone can see how we, us immigrants, are not being given the right to get medical attention like we should be. As I am writing this letter, my body is itching and my skin burns.
It took Medical 3 1/2 months to finally realize my friend had scabies. When he was seen 2 months ago they just gave him hydrocortisone for the itching.
On July 11 my friend was deported back to Poland, not treated as he should have been. Isn't it illegal to deport an illegal alien back to their country with a disease?
So we are on lockdown and can't go anywhere. They said they are gonna treat us as soon as they can. We are supposed to get a certain amount of pills, depending on our body weight, as soon as they get them. Oh, yeah: they are giving us the medication without us being tested for it first.
We feel we are not getting treated right and I'm writing this to share my experience and hope someone can stand up and help us.
No one here is getting the right medical treatment like we should be. We put a request to see a doctor and we don't get called in until weeks later. I put in a request for severe pain and infection, to have my last 2 wisdom teeth removed, since I got here and they keep telling me eventually I'll see the dentist. Another friend of mine was promised he would see the doctor because his ankle is so swollen he cannot walk due to how severe the pain is. The C.O. found him at 3 .m. on the floor, not in his bunk bed, and told him, "What the hell are you doing on the ground rolling around?" My friend said he could not take the pain anymore. A nurse was called and said he would give him Ibuprofen until tomorrow, when he would see the doctor. That was a week ago and still today, 7/19/18, nothing has been done, nor has he been in to see the nurse again.
This situation we are in has only gotten worse. I guess we will see if anybody can help do anything about it.
There are a lot of complaints from detainees here and I thought I would speak in their behalf. They don't know how to write in English. I'm usually the one translating and writing good-bye letters to the kids they are leaving behind. It's so sad, but someone has to help them. As much as it hurts to write in their behalf to their kids, it makes me feel a little better that I can help in anyway I can.
A little bit about me: I just turned thirty. I've been living in the U.S. since I was 4 years old and my mom brought me, my sister and older brother here to live a better life. The living situation in Mexico was bad; there was violence, drugs, and a lot of deaths, not to mention that my mother was a single mom of 3. I will always love and thank her for everything she did for us. She was a strong woman! She first brought us to California, then North Carolina, Kentucky, Florida, then Green Bay, WI. It's a long story — I'm thinking I'll write about it.
Name withheld by request