Poetry by Emmanuel Zessa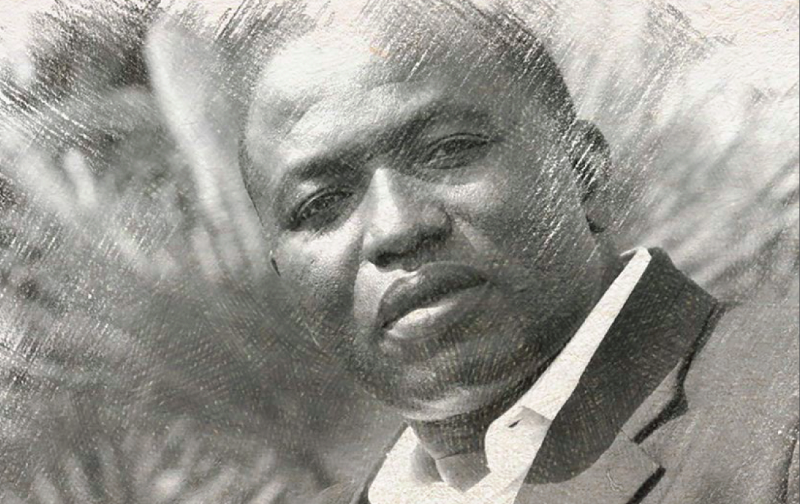 #### Mon Ange Gardien
Je me suis retrouvé dans les quatre murs au fond de ténèbres
Les humains harcelaient mon esprit sans la moindre peur
Les hurlements de militaires et leurs pas de botte me faisaient peur
Pendant que cette peur envahissait mon esprit à chaque prière
Mon coeur battait comme un coup de foudre
Je ne voyais plus ni les étoiles ni le soleil
Même les lumières artificielles étaient obscurs
Toutes mes pensées étaient plongées dans les ténèbres
Le jour et la nuit étaient toujours incolores, maussades et amères
Je venais de très loin pour fuir la mort et le massacre
J'ai traversé des océans, des forêts et des mers
Personne ne saura la fin de mes jours, ni mon père ni ma mère
En laissant derrière moi des cris de violence et de viol
Ces cris tourbillonnaient dans ma tête comme les chants de Rossignoles
Sur un lit de plaque métallique ou par terre
J'ai eu des sentences très lourdes comme un criminel
Pas de témoins, pas de participants; on dirait une sentence martiale
Pas de communication, pas de visite; j'étais au coeur de la souffrance
Après une longue période des immenses souffrances
J'ai vu de mes propres yeux mon ange gardien avec complaisance
Elle était douce avec une voix enfantine d'une bonne résonnance
Je ne pouvais la toucher car elle était entourée de lumières
Sur son visage je voyais de petites étoiles qui brillaient
Elle souriait pour me réconforter malgré sa peine
Et elle m'a demandé : que veux-tu mon ami ?
Pourquoi tu as de l'angoisse mon ami ?
J'ai commencé à lui raconter mon histoire en pleurant sans crier
Elle aussi elle m'écoutait attentivement en pleurant sans crier
Et puis sa lumière commençait à éclairer mon coeur
Une étincelle de sa lumière se transformait
à une carte postale de son visage
Cette belle carte se posait dans mes mains et je voyais son visage
Ses cheveux éclairaient très fort et étaient blanche comme de la neige
Elle avait des grandes ailes blanches mais j'étais le seul à les voir
Sa présence était accompagnée d'un climat de paix et d'amour
Les anges des ténèbres commençaient à me lâcher avec des difficultés
Car ils voulaient anéantir mon âme et briser ma progéniture
La réaction de mon ange était imminente
pour me faire sortir dans l'abîme
Avec son épée de lumière elle a brisé les chaines
de mes pieds et de mes mains
Sa lumière était d'une grande intensité pour me
faire sortir des ténèbres de l'abîme
Cette lumière perçait les murs en béton et les portes blindées de la geôle
Doucement elle m'a fait sortir dans les ténèbres de l'abîme
Elle s'est étendue dans les différents coins du monde
Pour donner le sourire, la joie et l'espoir à mes proches et amis
Mes proches et amis voulaient à tout prix voir mon ange et le toucher.
My Guardian Angel
I found myself within four walls in the deepest gloom
Humans harassed my spirit without the slightest fear
The shouts of soldiers and the stamping of their boots frightened me
As that fear invaded my spirit at every prayer
My heart beat like a bolt of lightning
I could see neither the stars nor the sun
Even the artificial lights were dark
All my thoughts were cast into shadow
Day and night were always colorless, gloomy, and bitter
I came from far away to escape death and massacre
Nobody will know of the end of my days, not my father nor my mother
Leaving behind the screams of violence and rape
Those cries spun in my head like the songs of nightingales
On a flat metal bed or on the floor
I had a heavy sentence like a criminal
No witnesses, no participants; one could call it a military trial?
No communication, no visits; I was in the depths of misery
After a long period of immense suffering
With my own eyes I saw a guardian angel of kindness
She was gentle, her voice like that of a child
I couldn't touch her: she was surrounded by light
On her face I saw little glittering stars
She smiled to comfort me in spite of her pain
And she asked: What do you want, my friend?
Why are you in anguish, my friend?
I began to tell her my story, crying silently
She too listened attentively, weeping silently
Afterwards her clarity enlightened my heart
A spark of her light turned into a postcard of her face
This beautiful card cradled in my hands for me to keep
Her hair shone brightly, as white as snow
And her big white wings, only I could see Her
presence created a sense of love and peace
The angels of darkness began to leave me reluctantly
For they wanted to destroy my soul, shatter my progeny
My guardian angel was fast in lifting me out of the abyss
With her sword of light she broke the chains from my feet, my hands
Her light so intense lifted me out of the shadowy abyss
Her light pierced the concrete walls and the windowless doors of the jail
Gently she lifted me out of the shadowy abyss
And she extended her light to all the corners of the world
To give a smile, joy, and hope to my loved ones, my friends
My dear ones and my friends yearn to see my angel, to touch her.
~ Emmanuel Zessa
Translation by Betty Guthrie, who visited Emmanuel while he was in immigration detention until he was freed in February 2016.
---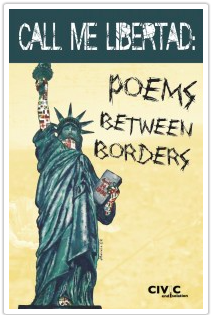 Emmanuel Zessa's poem appears in Call Me Libertad: Poems Between Borders*, *an anthology of poetry and artwork by people formerly in detention, their family members, and allies published by
CIVIC.
Read more and get a copy here.