by Lezak Shallat
Noheli Sandoval, 32, is a Venezuelan asylum seeker who spent four months detained in the Contra Costa county jail while seriously ill. Released by a judge's order, she is now living with a host couple in Berkeley while trying to simultaneously heal - and work.
Sandoval crossed into the U.S. a year ago, fleeing an abusive husband in Caracas.  Detained in San Ysidro, she spent seven days in the hielera, the freezing reception centers along the border; two days in Otay Mesa; nine in Arizona; one night somewhere she doesn't know the name of; another in Martinez; and from there CoCo (West Country Detention Facility), which, until last year, had a contract with ICE  to hold people facing, or simply pleading against, deportation.
While in detention, Sandoval suffered sustained and excruciating pain, and was at one point confined to a wheelchair. The only effective treatment she received, she says, were "medicines to sleep and sleep and sleep."
Last June, a San Francisco judge ordered her released, citing her serious health problems.
While waiting for medical treatment, she found a gracious, "as-long-as-necessary" home with Berkeley couple Susi Marzuola and Peter Waller. Sandoval underwent major surgery late last year.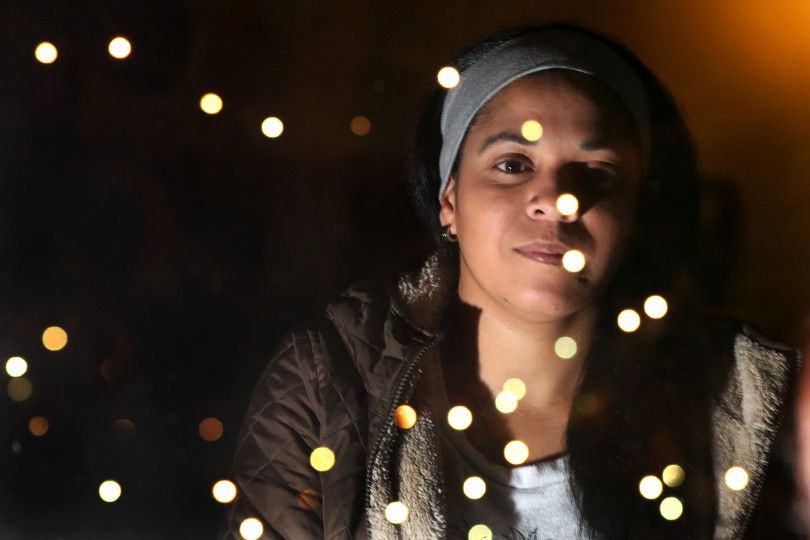 Today, Sandoval's health is on the mend. In fact, she's more concerned about her inability to find work. She was issued a work permit and SSN, but needs more. "Being without work is stressful," she says. "So is being alone, without family, with nothing."
Sandoval only leaves the house to work or to interview for work. The reasons: a mixture of fear, unfamiliarity, complexity and the arbitrariness of our immigration system.
Her voice: unwavering determination, but also stripped of any illusions about her future here.
Sandoval talks to her three children (ages 10, 14 and 16) every day. "My children depend on me." She sends them dollars from the few she scrapes together by cleaning houses.
She's scheduled for an immigration court hearing in May, when a judge will decide to proceed with her asylum petition or deny it - a decision that could send her back to Venezuela.
But Venezuela is in a tailspin. "My country is in chaos," she says. "I'm afraid for my children."
Asylum protections for victims of domestic violence have been called into question by the Trump administration. At the same time, news reports say the government is considering extending Temporary Protection Status (TPS) status to Venezuelans already in the U.S.
A Home in Berkeley
Upon her release from West County Detention Facility, Sandoval lived first with a family from the Kehilla Community Synagogue and then found a permanent home with Berkeley residents Susi Marzuola and her husband Peter Waller.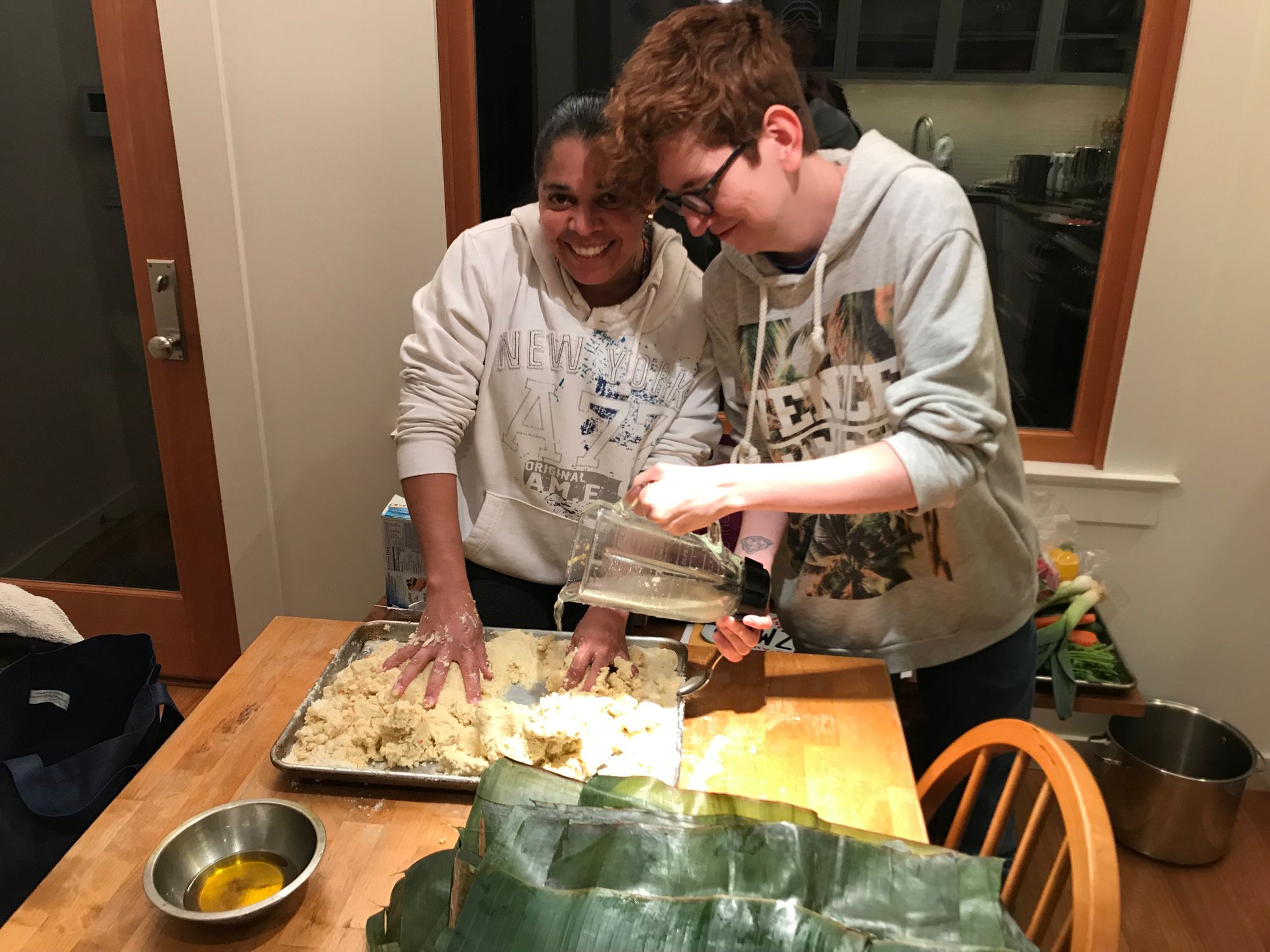 "Mi casa es su casa," says Marzuola. "My house is her house." The 59-year-old architect, who grew up in Venezuela, called the situation of migrants in ICE detention "heartbreaking and unconscionable."  
"In Venezuela, we were never treated like this," she says. "Imagine dealing with a government that appears to hate you, under the cloud of always fearing you'll be pick up and jailed and deported."
Sandoval received pro bono legal representation from Dolores Street Community Services and community connections from Freedom for Immigrants, which has visited, bonded out and provided support to hundreds of current and former individuals in detention.
Sandoval spent the weeks prior to Christmas in the kitchen with Marzuola, bonding over their hallaqueria project: preparing traditional Venezuelan holiday fare. Using Sandoval's family recipes, they went on shopping excursions for banana leaves and spices, making a couple hundred hallacas over several weekends.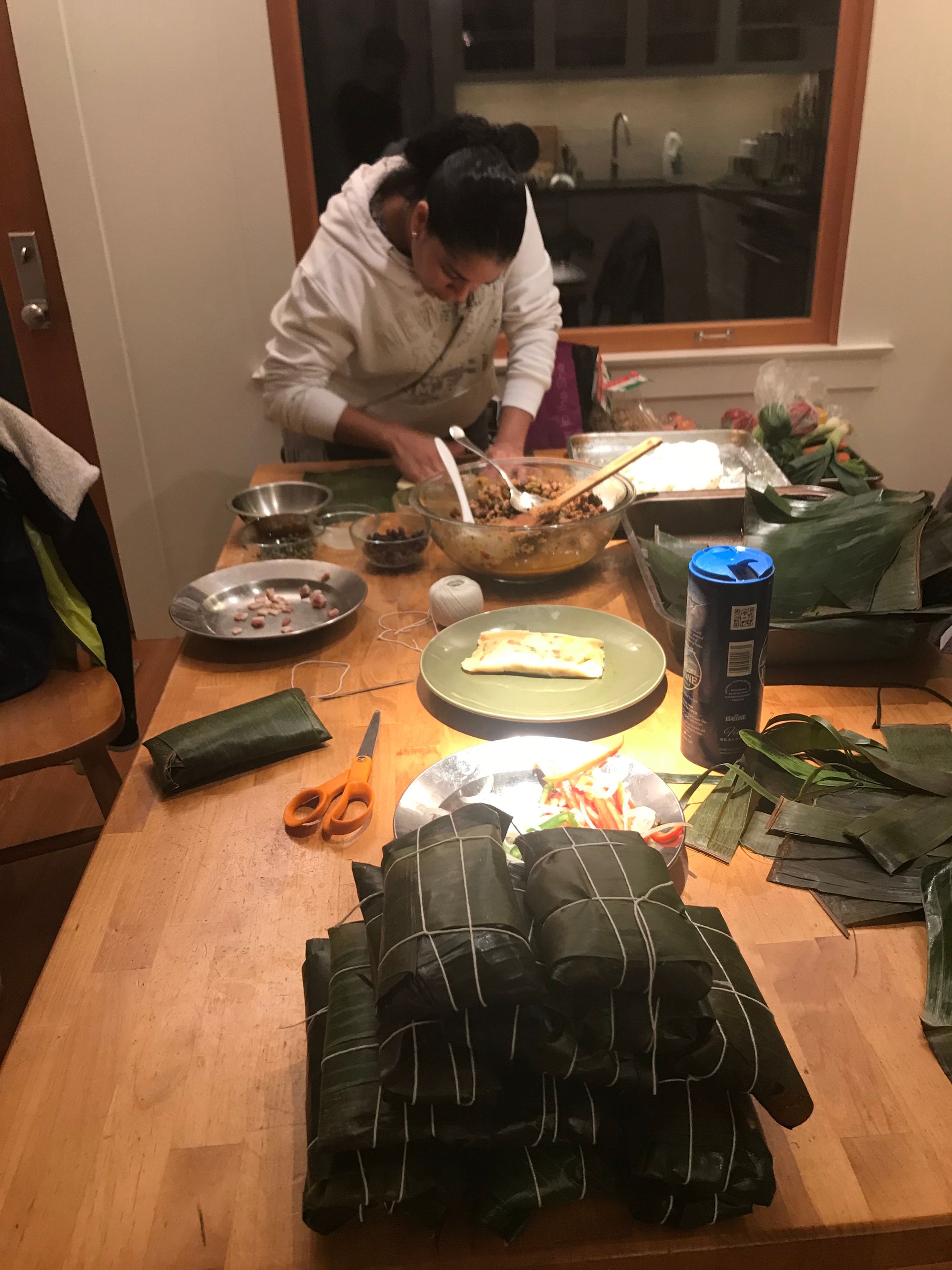 "We had great fun," Marzuola says, "And Noheli was able to generate some much needed income by selling to friends and community.
In her long hours of solitude, Sandoval watches the news from Venezuela and talks to her children. "They tell me there's no food, no medicine. For me is it hard, so stressful and frustrating to hear them say this."
See also: Bay Area families are opening their homes to asylum seekers: 'It's a bold act of resistance'  by Tatiana Sanchez , San Jose Mercury News, Dec. 9, 2018.