This Op Ed by Christina Fialho and Sarah Gardiner appeared today in The Hill
In recent weeks, there has been intense public focus on conditions in short-term immigration detention centers operated by U.S. Customs and Border Protection (CBP) at our southern border. Policymakers and advocates have decried overcrowding, poor quality food and lack of access to medical care for children and adults. But this is only the tip of the iceberg.
The same subhuman conditions found in the short-term detention facilities exist in long-term U.S. Immigration and Customs Enforcement (ICE) detention — but we have an opportunity to change that.
Sen. Kamala Harris (D-Calif.) and Rep. Pramila Jayapal (D-Wash.) have reintroduced the Detention Oversight Not Expansion Act. The DONE Act would freeze the growth of ICE detention facilities and prohibit the construction of facilities. It would require the secretary of the Department of Homeland Security (DHS) to submit a report within one year outlining how detention could be cut by 50 percent of fiscal year 2018 levels (to half of approximately 42,000 beds) by using community-based alternatives to detention. The bill also would require more transparent reporting on detention center conditions.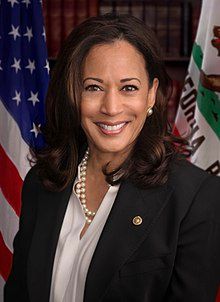 This bill should achieve bipartisan support. The expansion of America's modern immigration detention system did not happen under one political party or in a vacuum.  As Freedom for Immigrants' recently-released map visualizes, immigration detention has grown steadily since the early 1980s under Democrat and Republican administrations alike. In 1983 and 1984, private prison companies were formed and began lobbying for laws that would expand civil and criminal incarceration. Both political parties have recognized the devastating impact of mass incarceration in the criminal context. Activist groups have spearheaded decarcration efforts and supported bipartisan reforms such as the First Step Act.  
Now, both political parties should recognize the harmful impact of mass incarceration in our immigration system and consider the alternatives to detention.  
Irregularities in immigration status are a matter of civil, not criminal, law. Other examples of civil legal matters include traffic violations, property damage and child custody disputes. As a result, individuals in immigration detention are not in custody for having committed any criminal offense. Rather than acting as a punitive measure, the primary purpose of immigration detention ostensibly is to ensure that individuals comply with their immigration court hearings and final case determinations. While some detained immigrants do have prior criminal convictions, they have completed their criminal sentences, making immigration detention feel like a double sentence.  
In stark contrast to citizens in criminal custody, immigrants in civil detention do not have the right to a court-appointed attorney. Only approximately 14 percent of immigrants currently in detention have access to legal counsel, and this figure can be even lower in detention facilities in remote rural areas. Immigrants who are able to obtain legal representation are far more likely to be released from detention. According to a 2016 study by the American Immigration Council, 66 percent of immigrants surveyed who were not detained had legal representation, meaning that those who are not detained have an almost five times greater chance of having an attorney than those locked up.
Beyond lack of access to legal services, immigration detention is incredibly isolating and imposes a heavy mental and financial burden on those detained and their communities. Detention of a caregiver or financial provider often has a ripple effect on families, including U.S. citizen dependents. They must cope with the loss of income and the increased fees for legal services, while trying to support a loved one behind bars.
Because of increases in enforcement, immigration courts face an unprecedented case backlog, resulting in longer periods of pre-removal detention. There is no legal limit to the amount of time an adult individual can spend in immigration detention while fighting their case. In fact, in some instances individuals have spent as long as 10 years in immigration detention while their case works through the courts.
Imagine if the U.S. government responded to other infractions of civil law the same way it manages immigration detention. Imagine if you were sent to jail hundreds of miles away from your family, without access to a lawyer, for an indefinite period of time, because you failed to pay a parking ticket.
Fortunately, humane, dignified and effective alternatives to detention exist in the form of community-based case management programs in which qualified nonprofit organizations match individuals with social and legal support services while their case proceeds. These programs do not include ankle monitors or other forms of electronic surveillance. These programs keep families and communities together, have a high compliance rate, and operate at a fraction of the cost of detention.
However, ICE has failed to utilize these proven alternatives, choosing instead to funnel millions of dollars to the private prison industry, which detains the majority of people in long-term immigration detention facilities.
In 2017, the Department of Homeland Security (DHS) terminated the Family Case Management Program (FCMP), which provided case management services to immigrants as an alternative to detention. The program had achieved a 99 percent compliance rate with ICE and immigration court requirements and cost $38 per family per day — compared to the average cost per person per day of $208 in detention facilities.
There were notable concerns with the FCMP — particularly, DHS's decision to grant the contract for implementing the program to a subsidiary of a private prison corporation and not qualified nonprofit organizations with strong links to the communities where the program operated. However, the program proved that humane, effective and low-cost alternatives to detention exist. The real question is why they are not being utilized.  
The DONE Act represents an important step toward building a humane, dignified immigration system. Current levels of immigration detention are unsustainable from both a humanitarian and cost perspective. Congress needs to act now to stop the growth of a system rife with human rights abuses and enact proven alternatives.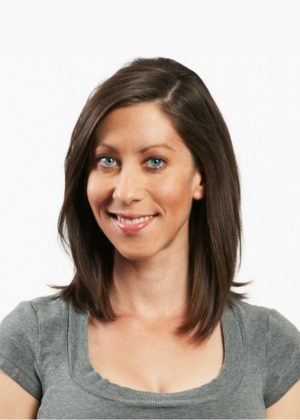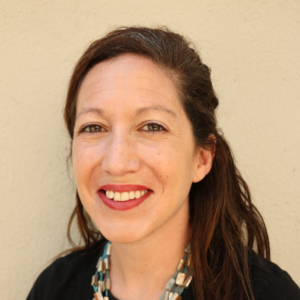 Christina Fialho is an attorney and the co-executive director of Freedom for Immigrants, which she co-founded in 2012 to abolish immigration detention. Follow her on Twitter @ChristinaFialho.
Sarah Gardiner is policy director for Freedom for Immigrants. She previously served as a Foreign Service Officer with the U.S. Department of State.