Gabriel, 18, is detained in Kankakee, Illinois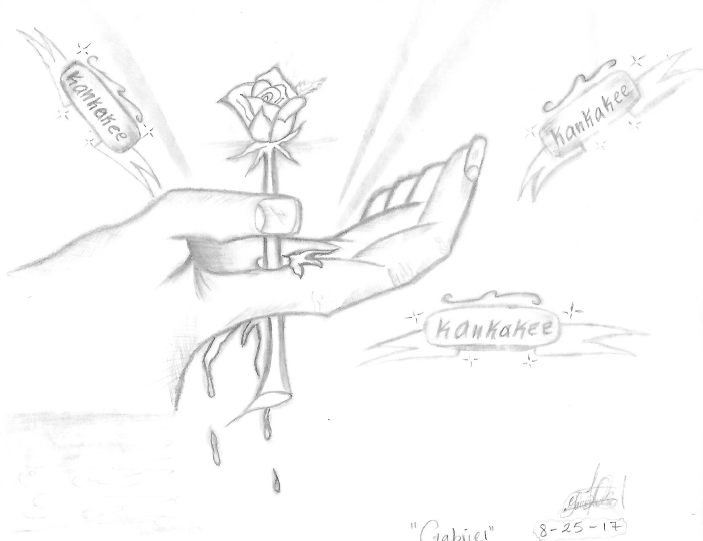 These drawings are from Gabriel Diego C. He is 18 years old and from Guatemala. He is currently detained at Jerome Combs Detention Center in Kankakee, IL, and was transferred there from the Office of Refugee Resettlement when he turned 18.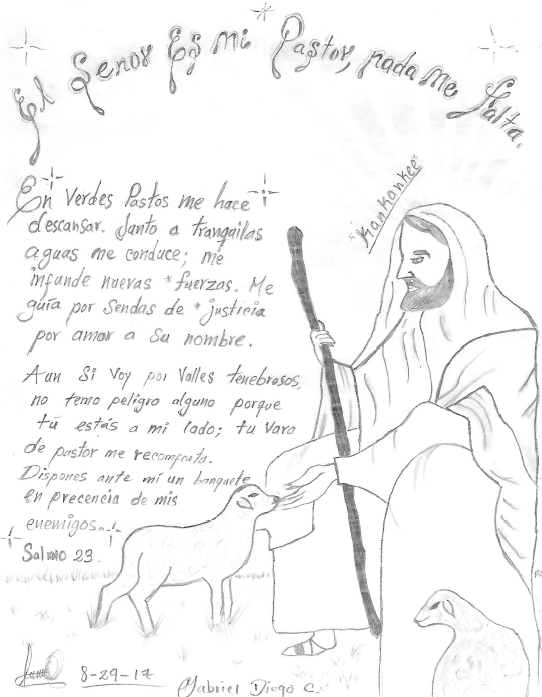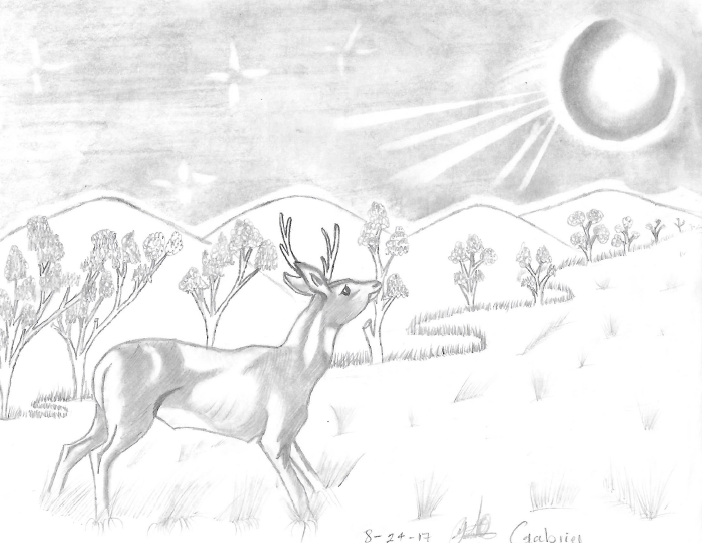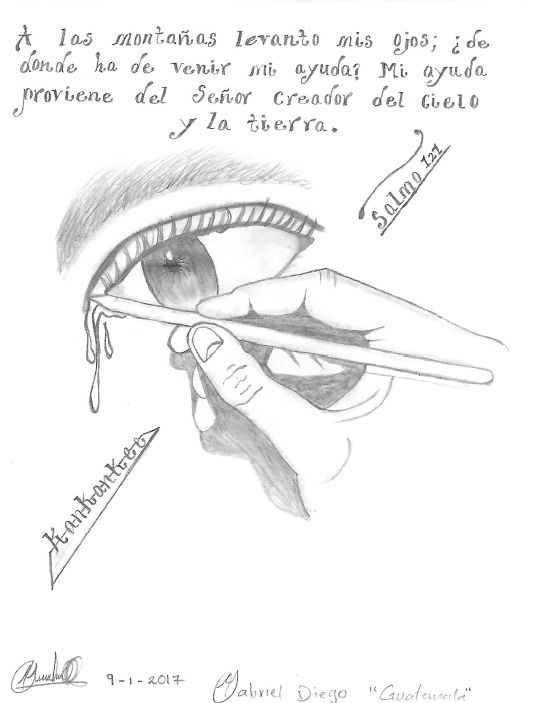 I lift up my eyes to the mountains —   where does my help come from? My help comes from the Lord,  the Maker of heaven and earth.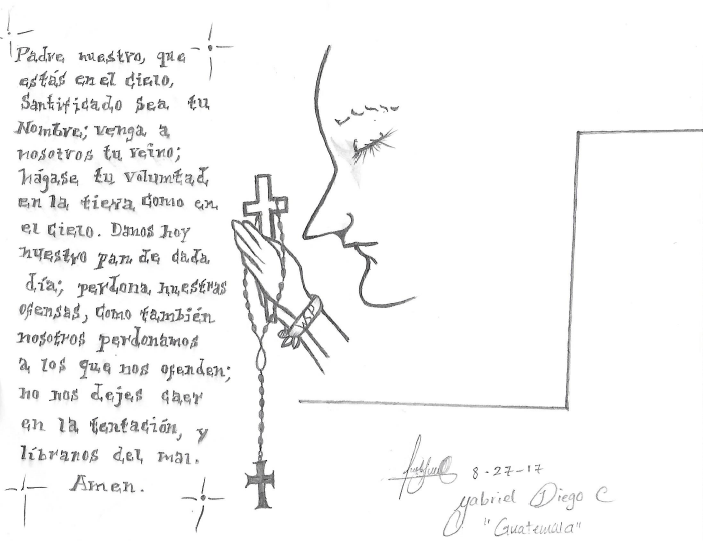 Our Father in heaven, hallowed be thy name. Thy kingdom come, thy will be done, on earth as it is in heaven. Give us this day our daily bread, and forgive us our trespasses, as we forgive those who trespass against us. And lead us not into temptation, but deliver us from evil.
---
Gabriel and Pedro submitted their artwork to IMM Print through the coordination and support of the CIVIC-affiliated visitation program Interfaith Community for Detained Immigrants, who support and distribute a "Drawing and Writing as Spiritual Practice" guide to migrants in detention in the Chicago area. To learn more, visit their website at http://www.icdichicago.org: