From a translated letter sent to FFI by Balde Mamadou Adama, currently detained at Joe Corley Detention Facility
Dear Friends,
I received your letter at the beginning of this week, I wanted to reply on the same day, but unfortunately I didn't have any envelope or stamps. Here, nothing is free, you have to pay for everything.
I am going to tell you my story: I've been through some dark moments here in the United States of America since I arrived on January 5, 2018.
I, Balde Mamadou Adama, came in the United States on January 5, 2018 across the border in Juárez and El Paso. When I arrived here I was 22 years and 3 months old, since then I am in detention and will be until I turn 24 years old. I've been in detention for almost 18 months. I lost my case and I appealed the judge's decision. Unfortunately, I was also rejected by the BIA. I signed the deportation 3 months ago but I am still in detention with ICE.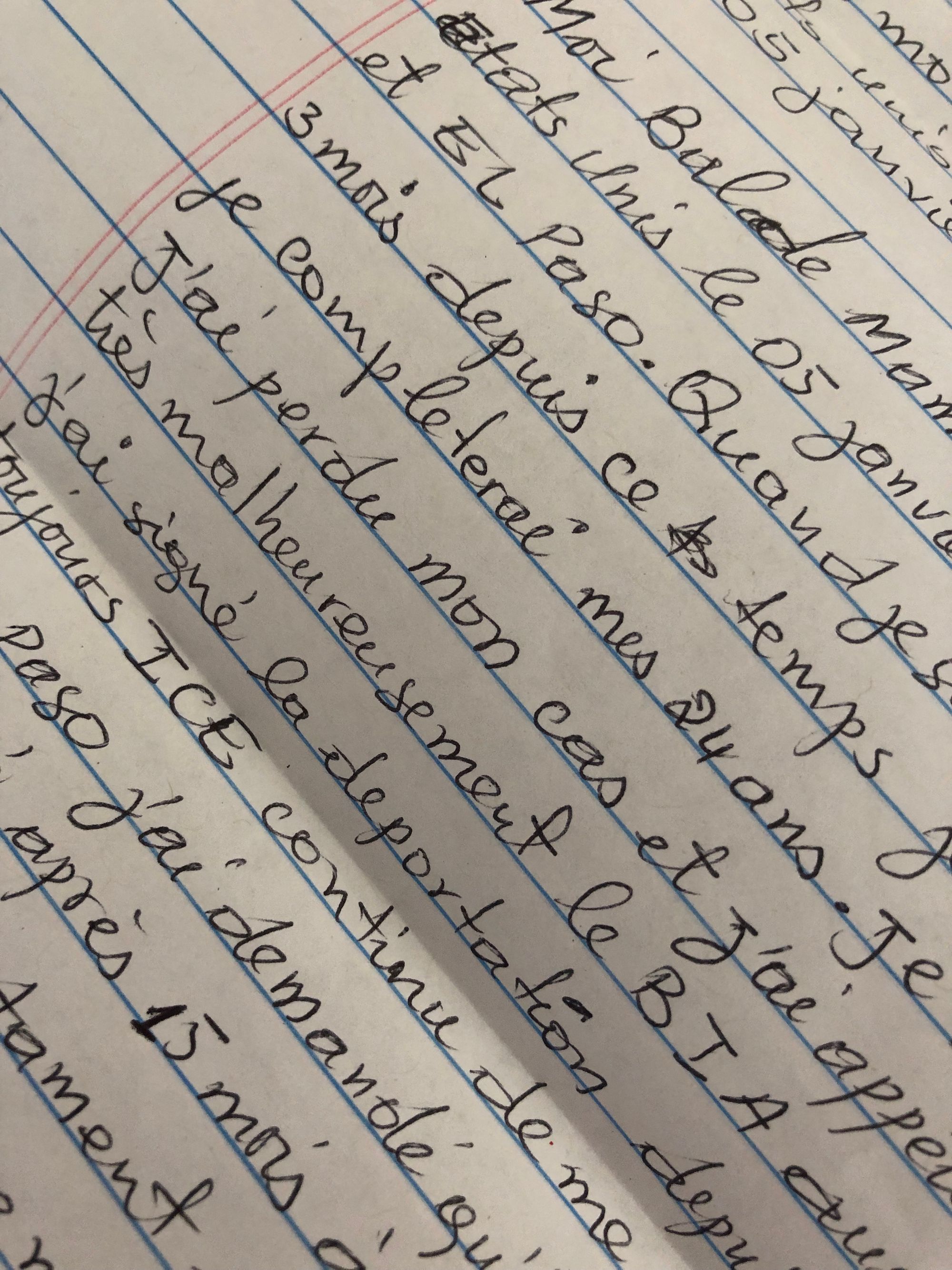 In El Paso, I asked them to release me on parole but they refused. After 15 months in El Paso, I was then transferred to Houston to Conroe, and I've been there for the past 3 months.
For the past 3 months, I haven't been outside. I haven't seen the sun or the sky. I don't know if it is hot or cold outside. I don't know if it's raining or sunny.
Here, the breakfast is at 4:45 am, lunch at 11 am and dinner at 4:45 pm.
Since I came in the United States, I've been to 4 different detention centers: in El Paso, Cibola, Livingston and Joe Corley. At this moment, I feel like I've spent my entire life in detention, like I don't know what freedom is.
In Guinea, I am a 3rd year student at the university. I was studying telecommunications. I had only one year left to get my degree, unfortunately I had this problem.
I lost everything now: my studies, my life, and my future because I can't get back what I lost.