by Cindy Knoebel
It was August, 2019 when 24-year-old Elias was picked up by the police, a victim of racial profiling, on charges that were later dismissed. In an all too familiar story, he was released from jail straight into ICE custody, and promptly sent to the Northeast Ohio Correctional Center (NEOCC), a private prison in Youngstown, Ohio.
The police believed the shy young man was a drug trafficker based purely on the fact that his Facebook name was similar to that of the previous tenant of his apartment, who police believe may have been a drug trafficker. But Elias not only works seven days a week as a roofer, he also doesn't even own a car or a bike. When not working, he spends time at home with his girlfriend and her children.
After being detained for months, Elias' bond has been set at $12,500. The Cleveland, OH-based Interreligious Task Force on Central America (IRTF) has established a fundraiser – which ends on Friday, February 21st – on Facebook to bring Elias home while he continues to fight his case.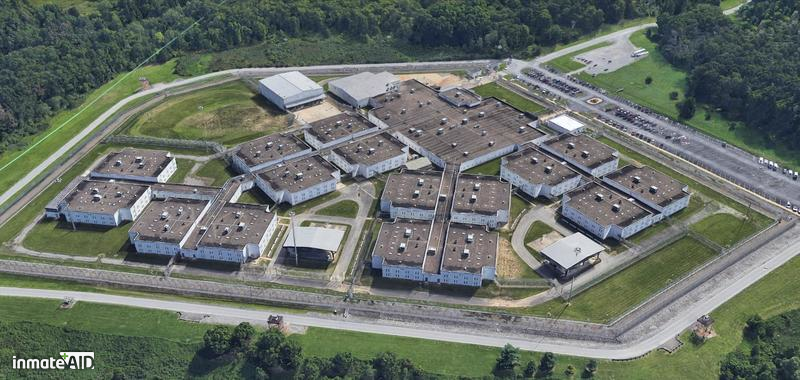 Time is of the essence for Elias and others at NEOCC, because earlier this month ICE confirmed in a statement emailed to Cleveland.com that, following the expiration of its contract with CoreCivic on February 29th, it will no longer house detained immigrants at the Youngstown facility. No information has been provided about when transfers of the detained immigrant population will commence, or where they'll be transferred to.
In January of this year, a group from IRTF, accompanied by CoreCivic representatives, toured the facility where Elias is now being held and met with several detained men. They surveyed the medical department, pharmacy, chapel, and the ICE wing. The report was mostly neutral, though it did contain a few concerning anecdotes. One was about a man in the ICE wing who was painting a wall. A CoreCivic representative told the group that this was the man's job, and that "he loved it." He also confirmed that those who worked within the facility were paid $3 a day, or three times the amount required by CoreCivic, which he termed "well paid." Another encounter was with a case manager, who expressed disgust with ICE and its treatment of asylum seekers.
A February 2, 2020 article on Cleveland.com says immigration attorneys believe conditions at NEOCC are better than those of other privately-operated facilities they've visited, but the article also references a 2019 article cataloguing complaints about NEOCC over the years, including access to religious services.  Another 2019 article noted complaints about overcrowding, with people being forced to sleep on the floor.  
An inspection performed by The Nakamoto Group in March 2019 said the prison's immigration wing met all required standards, but noted deficiencies in suicide prevention and food service. Advocates have reported hunger strikes, including one held by a well-known Youngstown businessman who was deported to Jordan in January, 2019. The IRTF group that visited the facility a year later noted that one of the medical observation cells held a state inmate on a hunger strike. The nurse they spoke with indicated they do not force feed anyone on site. If circumstances warrant, she told them, they will seek a court order to transfer hunger strikers to a hospital, where, the group assumed, they would be subjected to force-feeding.  
Meanwhile, the clock is ticking for Elias, who fears being deported back to Guatemala. Quin Galvin of IRTF says Elias talks to them almost every day. "Right now," Galvin says, he is mostly concerned with the mass movement of detainees from the Youngstown facility to different facilities in the region. He' s super worried that he will be transferred before we are able to pay his bond."