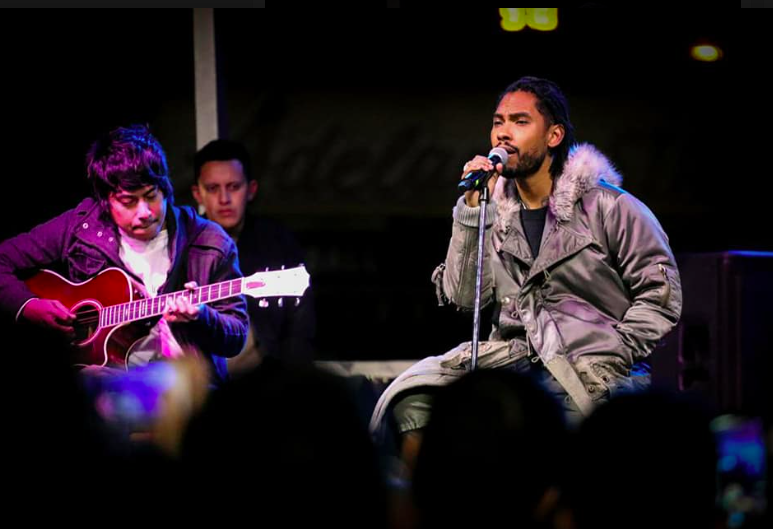 From the California Endowment:
The #SchoolsNotPrisons tour and community partners call for the closure of cruel and unjust immigrant prisons, beginning with the for-profit prison in Adelanto which is the largest immigrant prison in California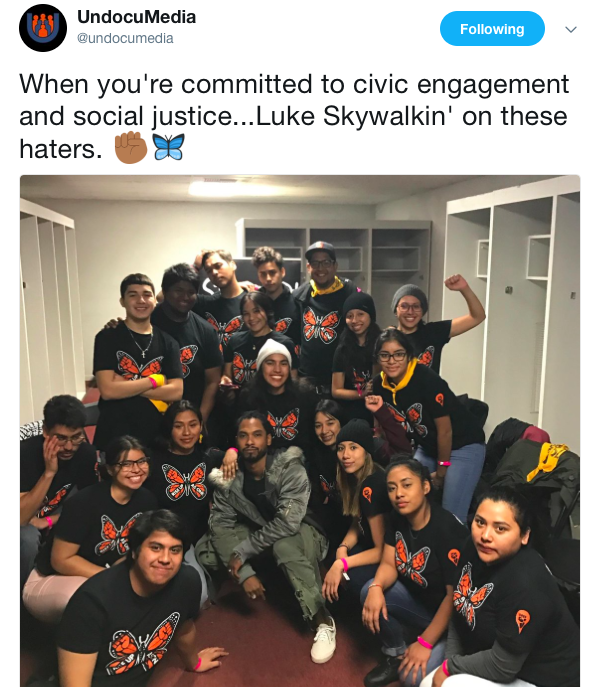 ADELANTO, CA — On Friday, October 20, artists Miguel, Los Rakas, Ceci Bastida, and Buyepongo put on a free, community #SchoolsNotPrisons concert to advocate for fair treatment of immigrants who are awaiting a decision on their request to stay in the U.S., as well as the closure of all immigrant prisons. The concert comes just two weeks after Governor Jerry Brown signed S.B. 29, the Dignity Not Detention Act, which will limit the growth of immigrant prisons and takes a strong stand against profiteering by private prison interests.
The #SchoolsNotPrisons Adelanto concert brought together artists, advocates, and community members for a historical event, creating a unique platform to advocate for the closure of immigrant prisons and shine a light on the many ways for-profit immigrant prisons harm California communities. Centered at the intersection of art and activism, #SchoolsNotPrisons Adelanto will spark meaningful dialogue around the practice of unjust immigrant incarceration and the cruel conditions of immigrant prisons — generally misrepresented as immigrant "detention centers."
"Nearly 40,000 immigrants are incarcerated each day in facilities across the United States, with over 70 percent of them held in prisons run by corporations profiting off their misery," said Christina Fialho, Co-Executive Director of Community Initiatives for Visiting Immigrants in Confinement (CIVIC), a national nonprofit that visits and monitors immigrant prisons. "It's time we close these unnecessary and abusive prisons, and instead use community-based alternatives to ensure immigrants are afforded due process in court."
The #SchoolsNotPrisons tour stop is presented by CIVIC, the Inland Empire-Immigrant Youth Collective, the Inland Coalition for Immigrant Justice (ICIJ), and produced by Revolve Impact, which has organized the statewide tour since the summer of 2016. The tour promotes a vision of community safety focused on prevention rather than incarceration, and supports local advocacy campaigns that call for more effective, community-based alternatives rather than severe forms of punishment, particularly for vulnerable populations.
"Having grown up on the Mexican side of the border, I've always been aware of how much people risk to get to the other side,"** said popular Latin singer-songwriter Ceci Bastida**, "I'm honored to play for people who are so brave, who have left their home and everything they know to pursue a different life here. We are excited to share our music with the community of Adelanto, stand up for the rights of everyone who is incarcerated at the GEO immigrant prison, and shine a light on this abusive system."
About 1,600 people are incarcerated in Adelanto's immigrant prison, which is owned and run by the for-profit prison company GEO Group.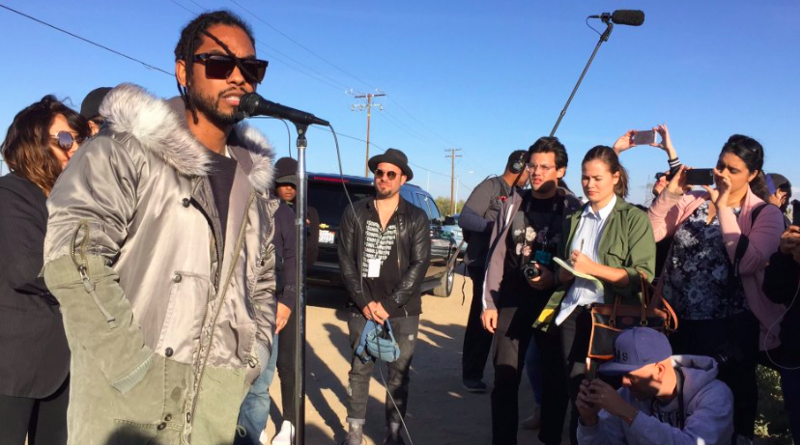 "Conditions inside the immigrant prison in Adelanto are inhumane and abusive, and incarcerated immigrants have launched multiple hunger strikes to protest unclean water and food, denial of medical care, and excessive bail requirements" said Javier Hernandez of ICIJ. "Meanwhile, the CEO of The GEO Group, earns a salary of five million dollars a year, yet GEO pays incarcerated immigrants just a dollar a day to work inside as janitors or cooks."
The #SchoolsNotPrisons tour stop in Adelanto also included guest speakers who have been incarcerated inside the Adelanto Detention Facility and other immigrant prisons: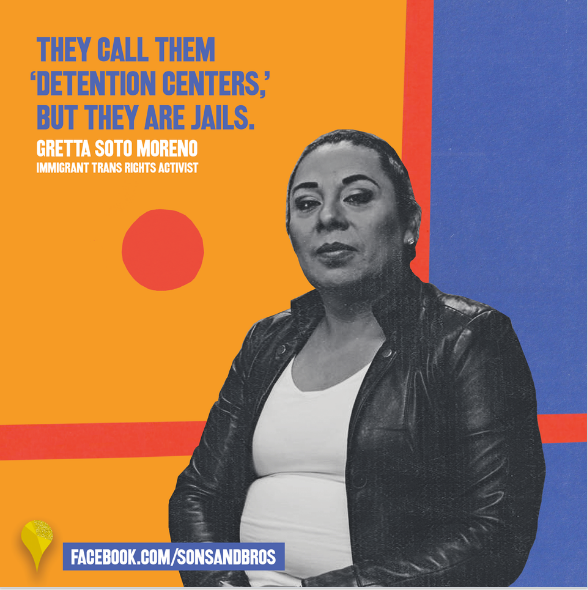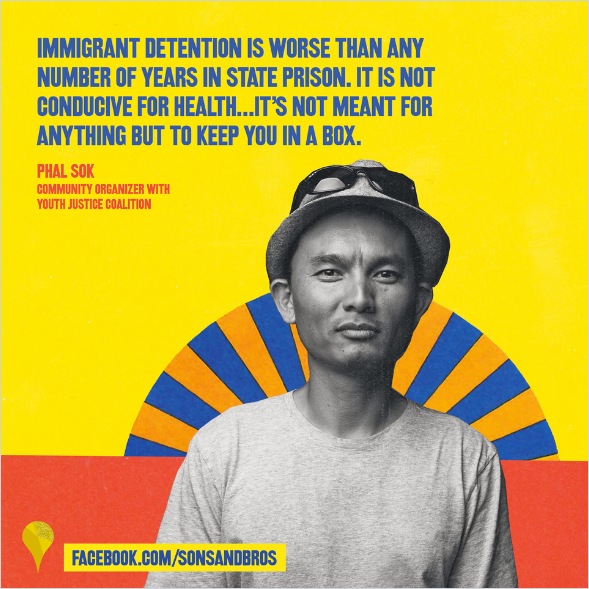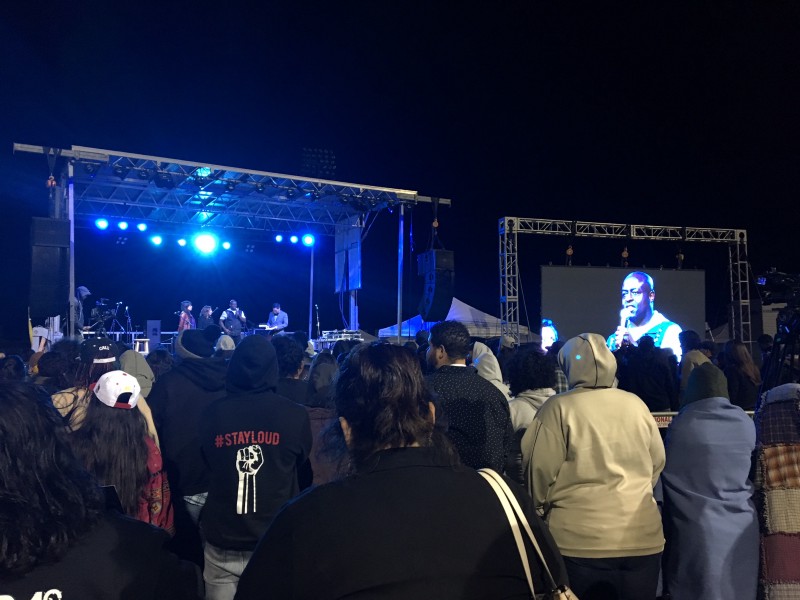 Eddy Zheng, star of Breathin': The Eddy Zheng Story, shared his story and spoke on stage with CIVIC's co-executive directors Christina Fialho and Christina Mansfield, and Sylvester Owino, who spent 9 years in immigration detention and now operates his own Kenyan restaurant, Rafikiz Foods.
Carlos Hidalgo also spoke about being detained at Adelanto. Watch his story here:
Israel Barrios Mendoza is a father and beloved community member from Orange County who is currently being detained at Adelanto. His daughter Emily also performed at the #SchoolsNotPrisons concert, singing his favorite song.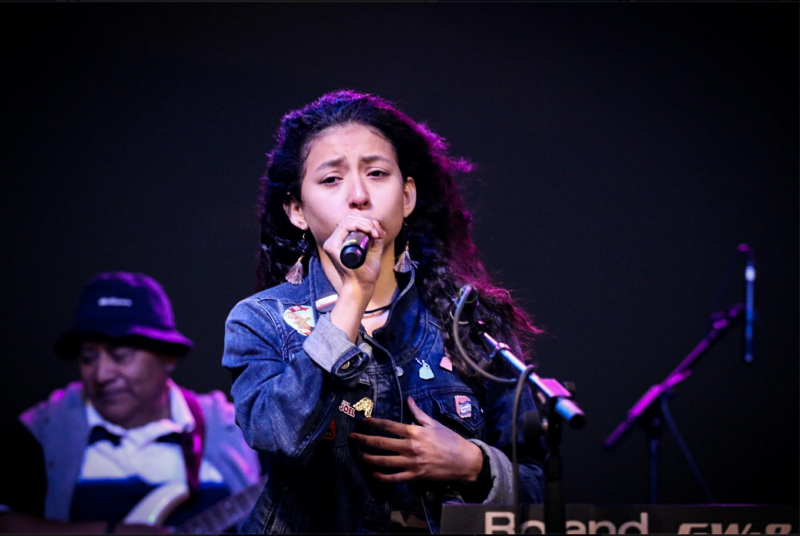 Call ICE to Demand Israel's Release:
*David Marin, Field Office Director: 213–830–5931
Norma Bonales Garibay, Deputy Field Office Director: *213–830–7912
Sample Script:
Hi, my name is ___ and I am calling to demand that you release Israel Barrios Mendoza (A# 205 926 915) from the Adelanto Detention Center. Israel is a father of 6 US Citizen Children, whom he works tirelessly to support. Israel has a credible reason to believe that his life will be in danger should he be deported back to Mexico. He should be released so he can be with his family today!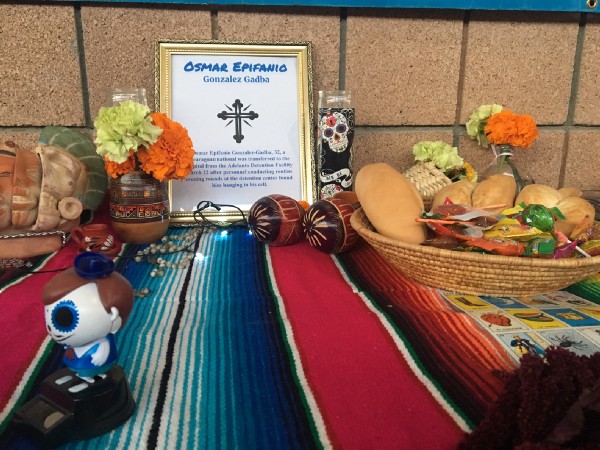 ---
More about the event from the Los Angeles Times:
From CBS Local Los Angeles:
From the SB Sun:
---
The #SchoolsNotPrisons tour is funded by The California Endowment and The California Wellness Foundation. The tour stop is presented by Community Initiatives for Visiting Immigrants in Confinement (CIVIC), the Inland Empire-Immigrant Youth Collective, and the Inland Coalition for Immigrant Justice (ICIJ), and produced by Revolve Impact. The tour is in partnership with more than 50 organizations from across California, including:
A New Way of Life, ACLU-CA, Advancement Project, American Friends Services Committee, Asian Americans Advancing Justice-Asian Law Caucus (ICE out of CA), Black Alliance for Just Immigration, BLU Educational Foundation, Brave New Films, Centro Del Inmigrante, Children's Defense Fund California, Coalition for Humane Immigrant Rights (CHIRLA), Clergy & Laity United for Economic Justice (CLUE), Communities United for Restorative Youth Justice (CURYJ), Congregations Organized for Prophetic Engagement (COPE), CultureStrike, Ella Baker Center for Human Rights, Fathers and Families of San Joaquin Valley, Homie UP, Inland Congregations United for Change, Interfaith Movement for Human Integrity, MILPA, Mobilize the Immigrant Vote, Movement Generation, National Day Laborer Organizing Network (NDLON), Nile Sisters Development Initiative (NSDI), Partnership for the Advancement of New Americans (PANA), PICO CA, Pomona Economic Opportunity Center, Presente.org, Project Kinship, Resilience Orange County, San Diego Immigrant Rights Consortium, Sanctuary Task Force of the Episcopal Diocese of Los Angeles, Sankofa, Self Help Graphics & Art, Sol Collective, The Place4Grace, Training Occupational Development Education Communities (TODEC) Legal Center, Trans Latin@ Coalition, UFCS Local 770, UnidosUS, Warehouse Workers Resource Center (WWRC), Young Women's Freedom Center, Youth Action Project, Youth Justice Coalition, and Youth Law Center.