by Mirian Martinez-Aranda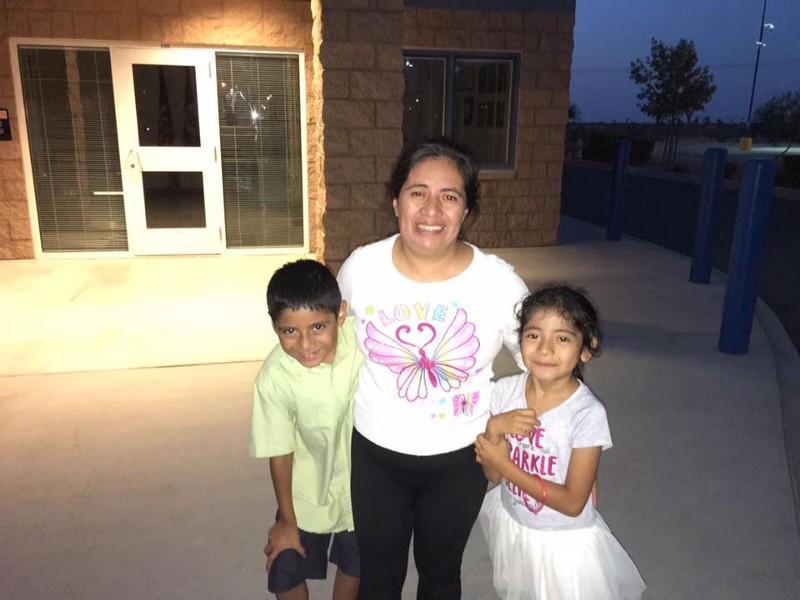 Tonight (July 11, 2017), Tecla was released from detention (a prison for immigrants) and was reunited with her children! It was an amazing moment. Thank you from the bottom of my heart to all of you that supported Tecla and her children. Thanks to your help she is free tonight! 💖….la lucha sigue!
Esta noche Tecla fue dejada en libertad después de pasar 7 meses en un centro de detención (prision para inmigrantes). Hoy pudo abrazar a sus hijos. Fue un momento inolvidable. Muchísimas gracias a todos los que apoyaron a Tecla y a sus hijos. Gracias a ustedes ella está libre esta noche 💖 la lucha sigue!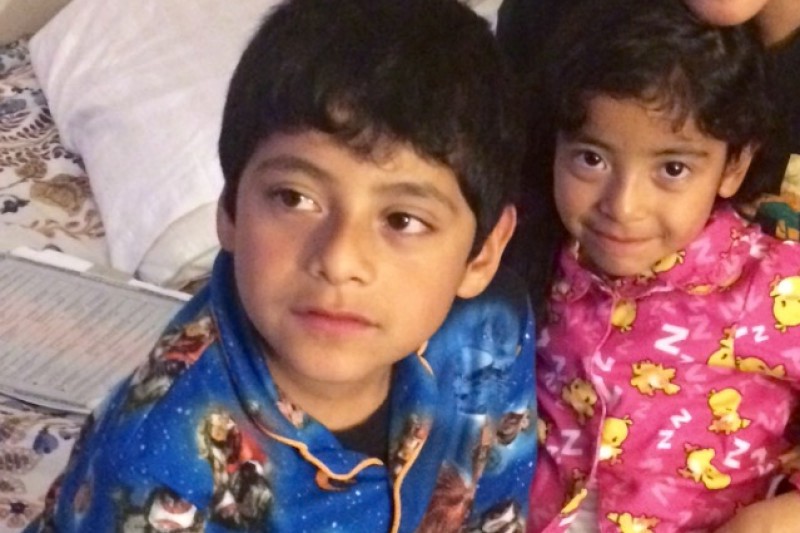 Tecla Mendoza's children, Peter and Edit.
Read Tecla's campaign and story below:
Help Children of Detained Mother
Tecla Mendoza is an immigrant mother from Guatemala currently detained at the Adelanto Detention Center. She crossed the border with her two young children, Peter, 8 years old who has severe autism, and Edit, 6 years old. They were fleeing violence and Tecla was hoping to get specialized care for her son here in the US. The children were separated from their mother and are currently in transition from San Francisco to a new home here in Southern California. While they wait for their mother to hopefully be released from immigration detention they will be living with Pastor Moises and his wife Ingrid from the New Awakening Church in Lynwood, CA who have kindly offered a temporary home for them. Any contribution, no matter how small, will be of great help to the children to cover their travel, medical, school supplies, food, and any other related living expenses. But most importantly, they will be able to go visit their mother in the detention center, whom they haven't seen since December 2016. Thank you very much!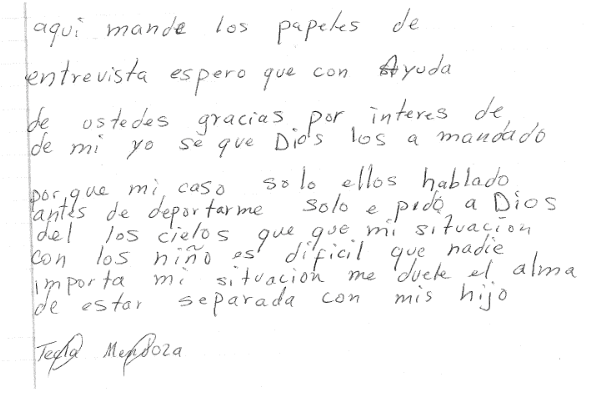 This is a translation of a letter Tecla sent from Adelanto:
"I'm sending the papers about my interview. I hope I can get your help. I'm grateful that you care about me. I know that God has sent you all because you have been the only person I have spoken about my case before I get deported. I ask God to help me because my situation with my children is very hard. No one really cares about my situation. My soul aches because I'm separated from my children."
Update, April 21, 2017:
Tecla had a court hearing on April 18th where she was able to turn in her asylum application to the immigration judge. She was given a new court date in July. Until then, Tecla continues being held in detention. Thank you to all the people that have contributed so far to this cause. Thanks to you, the children, Peter and Edit, were able to travel to Los Angeles and are now staying with the Pastor and his wife.