by Edafe Okporo
It all started in 2014 when Nigeria passed an anti-gay law banning homosexuality. As a gay man, I knew I would have to leave Nigeria at some point due to increased mob violence and Jungle Justice by non-state actors against gay men based on real or perceived sexual orientation. I just didn't know when.
I've been a victim of serial mob attacks based on my sexual orientation. The first time was when I was in college. A guy I was going to see took me to his apartment. Then the mob came over. They asked me for my wallet and said if I made any sound they would report me to the police. They went to the ATM and took all the money in my account. Then they told me to run – and not to come back.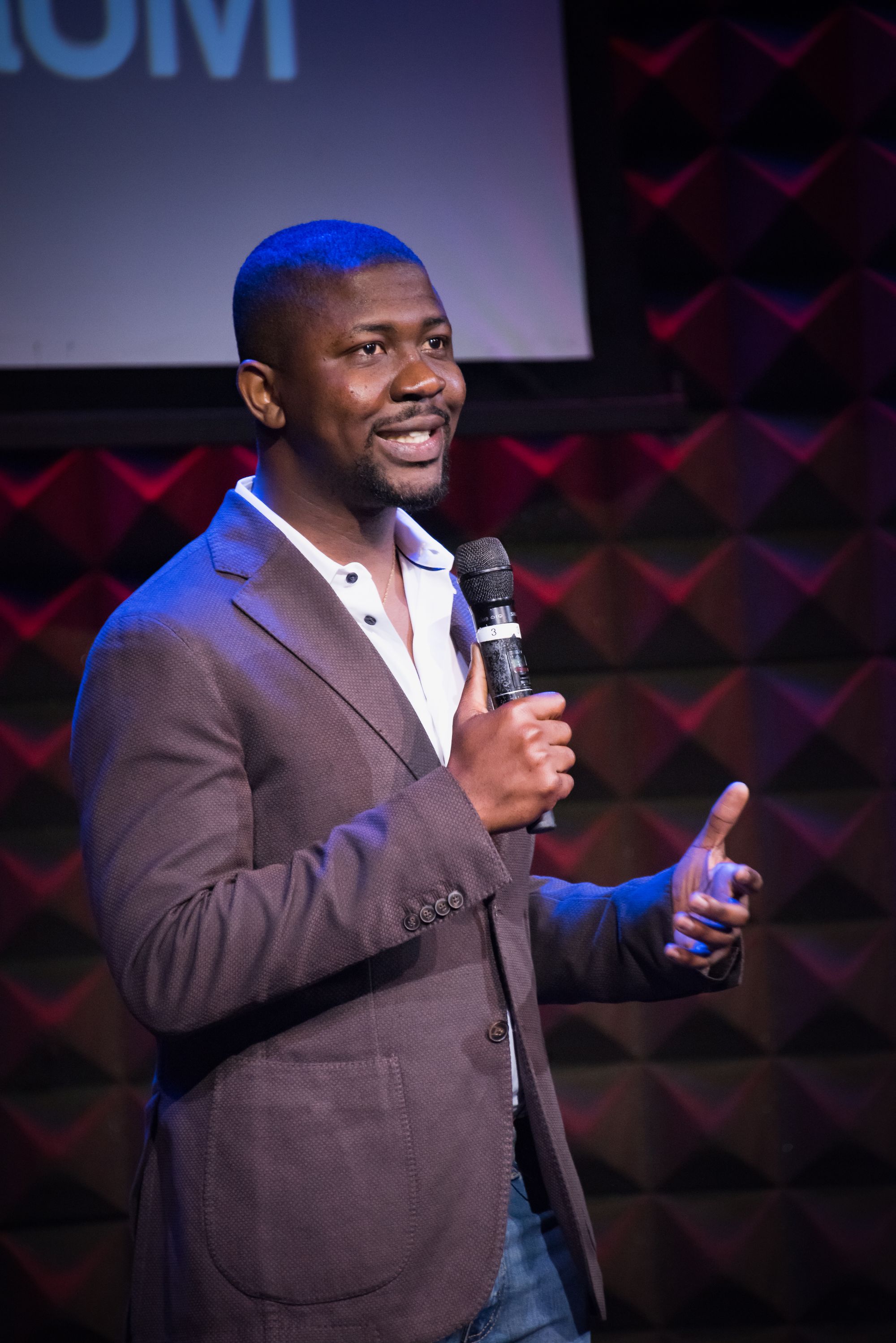 The second time was in 2016. I was living in Abuja and working for the International Center for Advocacy on the Right to Health, the only organization providing healthcare services for LGBTQ people. I became known as an LGBTQ activist. On July 24, I was dragged from my apartment and beaten up in the street by a mob calling me gay and saying they were going to kill me. I blacked out. Fortunately, an elderly woman found me and my ID and got me to a clinic, where I stayed for about a week.
That's when I realized my life was in danger. I knew I couldn't depend on the police for protection. I would have to flee before I was killed.
In October, I received an award from AVAC, an advocacy group in the US, for my work as a grass roots advocate for the LGBTQ community and HIV prevention. Because of this award, my name and photograph were published in the media. Posters suddenly appeared all over the city saying this guy – me - has been found to be involved in sexual activities and that any one who sees me should bring me dead or alive to the religious center.
I was supposed to go the US in December for a conference by the Victory Institute, in Washington, DC, where LGBTQ leaders from around the world would come together. But I decided I could not wait any longer, that I had to leave Nigeria. I got my visa on October 7thand left a couple days later for the US.
I knew I was going to ask for protection but I didn't have any idea how to go about it. When I landed at JFK I said I was going to attend a conference. But when I picked up my bag from baggage claim, I realized I didn't have any where to go, didn't know anyone, didn't have any money. That's went I went to Customs and Border Control and told them I was looking for protection.
They put me in a cell at the airport for about 4 hours, and then questioned me for another 3-4 hours. Afterwards, they handcuffed my hands and shackled my waist and feet, and told me they were taking me to a detention center. They said they were going to deport me back to my country. I was crying. They put me into a van. From inside the van, I could see the George Washington Bridge. That was the last view of the outside I had for 5 months.
It was 11 p.m. when we arrived at the Elizabeth Detention Center in New Jersey. People were already sleeping. I was stripped of my clothes and given jail clothes and brought to my room. There were 44 guys in my dorm. You'd go to sleep with a room full of guys, then when you woke up, some would be gone, taken away in the middle of the night.
At the detention center I worked 4-hour shifts in the kitchen for $1 a day. I didn't have much interaction with the guards – just did what I had to do. They are not well trained. I stayed away from them. I just wanted to work on my case and be released from detention. I also read a lot. That's when I started to write my memoir, Bed 29, because I had nothing much to do.
I was able to get a pro bono lawyer through Immigration Equality. I was fortunate that my case was well documented. My request for asylum was granted at my first master calendar hearing.
I was a little scared on the day I was released. I didn't have any family in the US and didn't know what to do next. Fortunately, First Friends of New Jersey and New York sent someone to pick me up and take me to the YMCA in Newark.
I have a master's degree in nutrition, and the only time I've worked in a kitchen was in detention, but I got a job as the kitchen operations manager for EatOffbeat, a catering company that works with the International Rescue Committee to provide restaurant industry jobs for refugees. They trusted me, and I did a pretty good job –but my heart was still with the LGBTQ community and HIV prevention.
I am HIV negative, but I stand up for those who are positive. When negative people stand up for positive people, it is stronger than people simply standing up for themselves. So I began working with Hyacinth, helping to empower gay, transgender and people of color with HIV and encourage HIV testing.
Since April 2018 I have been the Executive director of RDJ Refugee Shelter in Harlem, the only shelter in New York City for homeless asylum seekers and refugees. We provide case management – social, legal, mental health and resettlement services – and references to other organizations for those who don't meet our shelter requirements.
I wrote Bed 29 because no one had written about what it is like to be gay in Nigeria, and to be a detained immigrant. Recently, Bed 29 was produced as a play in New York City. Now I'm in the process of writing a new book, The Bridge, to be published in 2020.
The world is so many right things now, much more than growing up in a community of people with the same color, religion and family views. People are afraid of the rapid diversity and how our communities are changing. Many people who have enjoyed generations of dominance are now being challenged to fight for opportunity -  something many of them are not used to. People are comfortable being superior to others. Never would they want to accept the narrative that people who should be submissive to them are now becoming their equals. We can't run away from change. The world needs people to embrace these changes. One of the most famous cliché lines I learned growing up is "change is the only thing that is constant in life", but bridges have been fairly constant in human existence helping us cross boundaries that we were previously unable to surpass. We are at a point where there is a hard right and a hard left. We need bridges in the middle to connect people and fill the gaps in our society.
Maybe one day I'll be able to go back to Nigeria. Maybe the community there will overturn the law against homosexuality and we will be able to achieve a level of equality there. Before the AIDS crisis in 1980, the US was not all that progressive toward LGBTQ people.
You never know what might happen in the future.
Editor's note: To learn more about Edafe and his work, please visit his website here.