Cal State LA student Claudia Rueda is being detained by Border Patrol in an act of retaliation: Call now to demand her release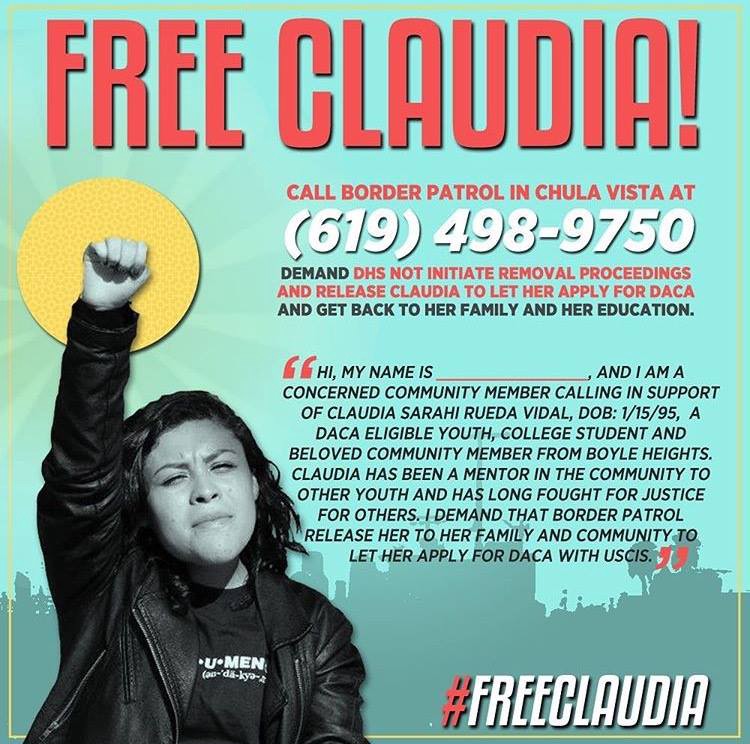 22-year-old Cal State LA student and activist Claudia Rueda is being detained by Border Patrol in an act of retaliation. Last month, Claudia's mother was swept up by federal agents in a large drug raid and has since been released, in large part due to protests organized by Claudia. Claudia was moving her family's car in the early hours of the morning on May 18 when three unmarked cars surrounded her. She was arrested by Border Patrol agents, [137 miles from the U.S.-Mexico border](http://fusion.kinja.com/border-patrol-arrest-undocumented-woman-137-miles-away-1795375663).
Please call Border Patrol in Chula Vista now at 619–498–9750 to demand DHS not initiate removal proceedings and release Claudia to let her apply for DACA and get back to her family and her education.
Use this script:*
"Hi, my name is ________________, and I am a concerned community member calling in support of Claudia Sarahi Rueda Vidal, DOB: 1/15/95, a DACA eligible youth, college student and beloved community member from Boyle Heights. Claudia has been a mentor in the community to other youth and has long fought for justice for others. I demand that Border Patrol release her to her family and community to let her apply for DACA with USCIS."*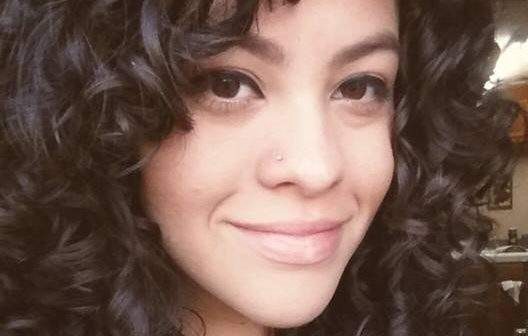 Rallies to #FreeClaudia were held this weekend in Los Angeles, San Diego, Orange County, and the Bay Area.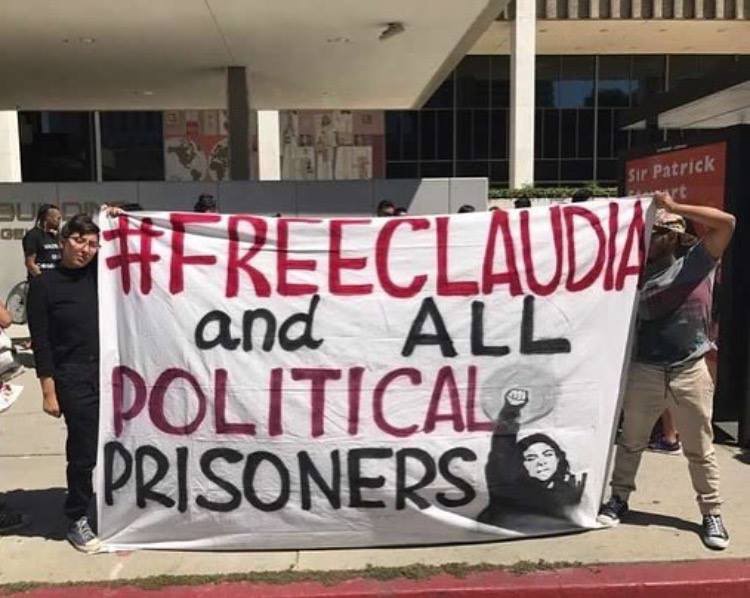 Students at Cal State LA led a silent demonstration in support of Claudia at the university's graduation ceremony on Saturday. They held cardboard cut-outs depicting a woman in a cap and gown, and words telling Claudia's story.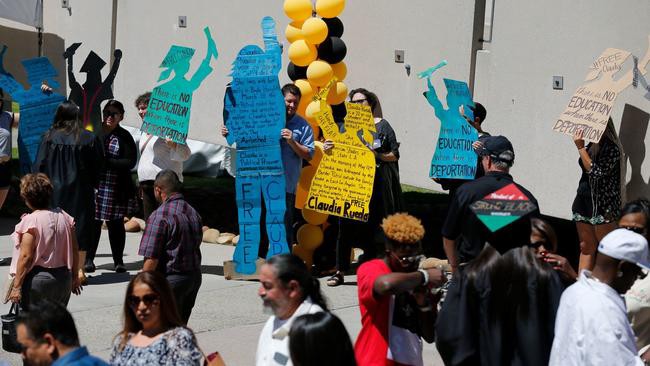 CSULA President William A. Covino released the following statement in support of Claudia and opposing immigration enforcement efforts on campus: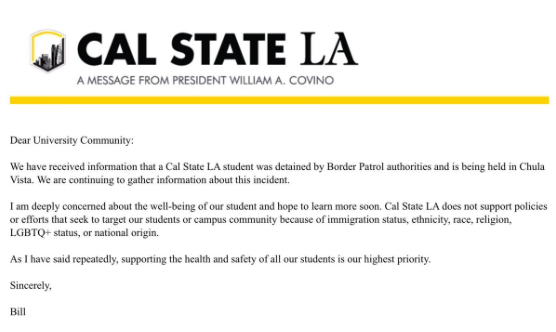 > Follow the hashtag #FreeClaudia for more news and actions on her case