by Cindy Knoebel
Last week, the Sacramento News Review reported that Miguel Gonzalez-Miranda, a popular college student, artist, musician and dancer, had been seized and detained by ICE in June. Friends say he was babysitting his younger brother at home in Sacramento at the time.
According to the article, Gonzalez-Miranda came to California as a child, joining the ranks of young undocumented immigrants known as the Dreamers. Falling behind on compounding fines incurred as teenager led to his being apprehended and incarcerated at Yuba County Jail, where poor conditions have spurred a number of hunger strikes.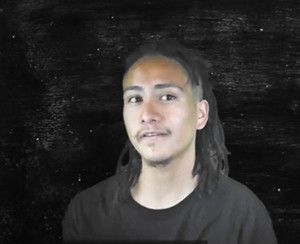 When Sacramento City College professor Tom Cappelletti learned that Gonzalez-Miranda was trying to gain U.S. citizenship last February, he didn't hesitate to write a letter of support, the article said. "He's a natural leader and he ended up being a mentor and trainer to other students," said Cappelletti, the director of Makerspace.
Gonzalez-Miranda has been detained at the Yuba County Jail since mid-June. Later that month, on June 30, a group of 15 men detained at Yuba began a 9-day hunger strike, complaining of cockroaches under mattresses and on food trays, and broken toilets. They also demanded newer facilities, better medical attention and follow-through on promises to improve conditions. This was the facility's third hunger strike in the last 10 months.
On July 22nd, IMM Print posted a letter it received from Javier*, one of those taking part in the hunger strike. He wrote, "We started this hunger strike in an attempt to have our voices heard.  The living conditions in Yuba County are inhumane. There are cells that have no working lights or water, and the place is crawling with roaches. The water out of the sink tastes like rust and lead and it is the only water they provide for us to drink."
The article noted that Gonzalez-Miranda's sister, Sandra Gonzalez, had started a GoFundMe page for his legal defense. But the page has since been taken down, and Miranda-Gonzalez isn't listed in the Yuba County's database of individuals in custody. Efforts to determine his status have so far been unsuccessful.  
*Name changed to protect his identity