By Tina Shull
Detained immigrants held at for-profit River Correctional detention center launch hunger strike to protest denial of bond and parole
The ongoing and increasing number of hunger strikes at facilities across the country indicates the urgent need to release people from ICE custody.
On Friday March 22nd, approximately 150 asylum seekers incarcerated at the for-profit River Correctional Facility, refused their dinner, launching a hunger strike to protest their treatment inside the immigrant prison. Hunger strikers circulated their demands through a letter shared with staff of the New Orleans Workers' Center for Racial Justice as part of a legal visit on Monday. The demands include: a comprehensive review of all cases, as even in cases where individuals have passed credible fear interviews, have sponsors and can demonstrate community ties, bond and parole are still denied en masse. ICE has the discretion to release the asylum-seekers at any moment. Strikers believe that outright denial is based on racist and exclusionary policies.
"They are very racist. ICE told us that if someone passed the credible fear interview, they had the right to fight for their asylum case outside of a prison. But now, the Judge here, Judge Landis, is denying all bonds.  We can have letters of support, sponsors, we ask for bond, but we're all denied. Those of us that have been in the other prison (Tallahatchie, Mississippi) we know that there is an ability to get parole and that ICE can grant it. Well here, ICE does not visit us, we hardly see the officers – maybe once every 15 days. They just want us to be locked up. So we are doing a hunger strike" said "R," one of the hunger strikers via an audio testimony recorded and translated by Activate Labs from Spanish (his name is being withheld for fear of ICE retaliation).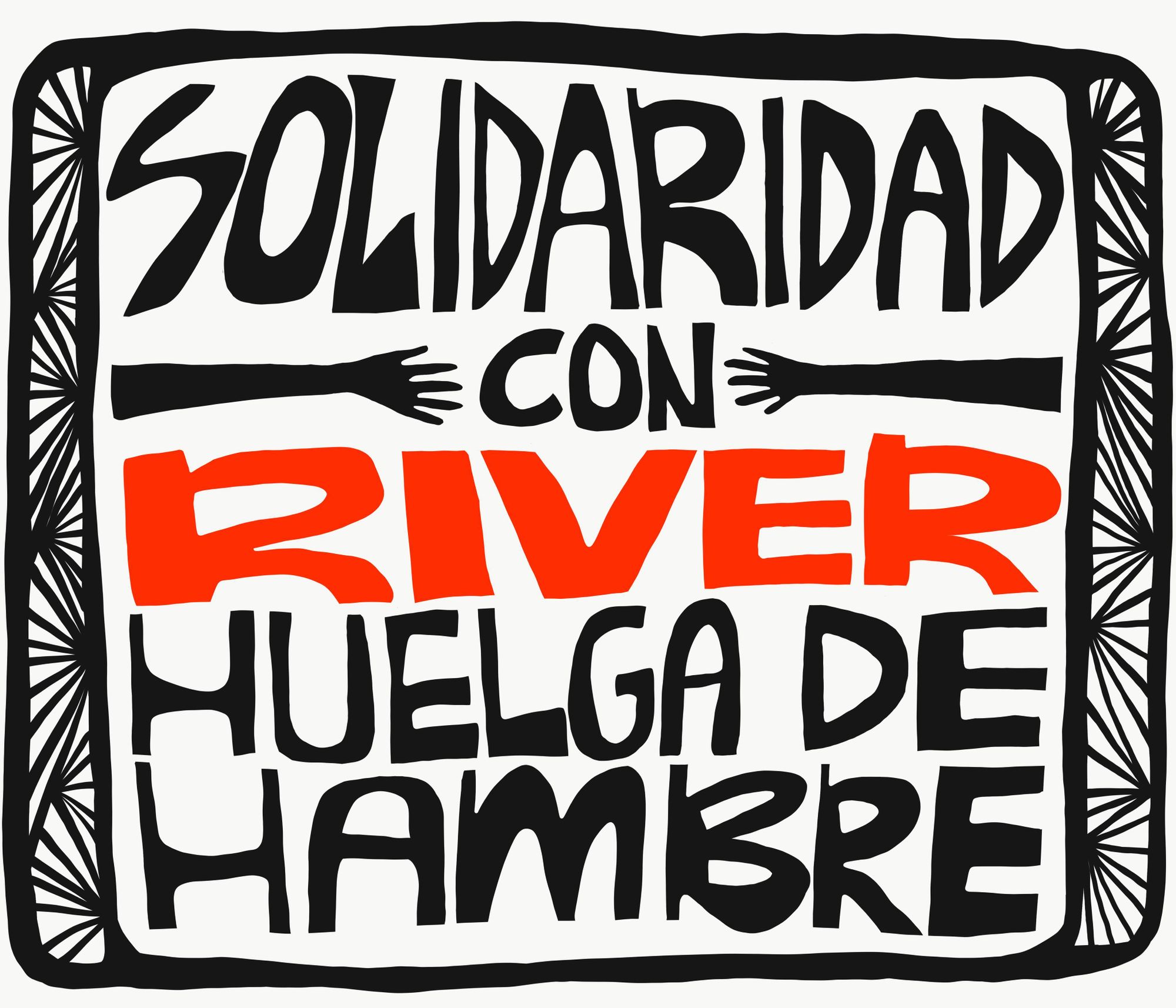 Operated by the LaSalle Corporation, a private prison company, the River Correctional Facility opened to ICE in January of this year with the majority of the currently detained asylum seekers arriving in February after being transferred from the Tallahatchie Detention Center. River Correctional is not listed on the ICE locator system or list of detention centers, making it extremely difficult for families to find their loved ones for visits and legal support.
"The River Correctional Detention Center is emblematic of ICE's culture of secrecy," said Gabriela Benitez-Marquez, Membership Director at Detention Watch Network. "We support hunger strikers' courageous action to protest and amplify the inhumane nature of the immigrant detention system. The ongoing and increasing number of hunger strikes at facilities across the country indicate the urgent need to release people from ICE custody immediately."
Since May 2015, Freedom for Immigrants has documented nearly 1,400 people on hunger strike in 18 immigration detention facilities. A troubling pattern as President Trump continues to expand the detention system to skyrocketing proportions at over 50,000 people detained per day, leading to an increase in abuse and death. Since the start of the new year there have been at least seven hunger strikes that immigrant rights organizations are aware of, including the ongoing strike at the El Paso detention center, where protesters faced retaliation by ICE in the form of physical abuse, force-feeding and deportation.
As noted by those hunger-striking at River Correctional, ICE is arbitrarily denying parole. A class-action lawsuit filed in March of 2018 showed that in the first months of the Trump administration, from February to September 2017, ICE's parole rate dropped to less than 4% compared to 92% between 2011 and 2013 for the same 5 of 24 ICE Field Office, even though the Department of Homeland Security, claimed its parole policy had not changed.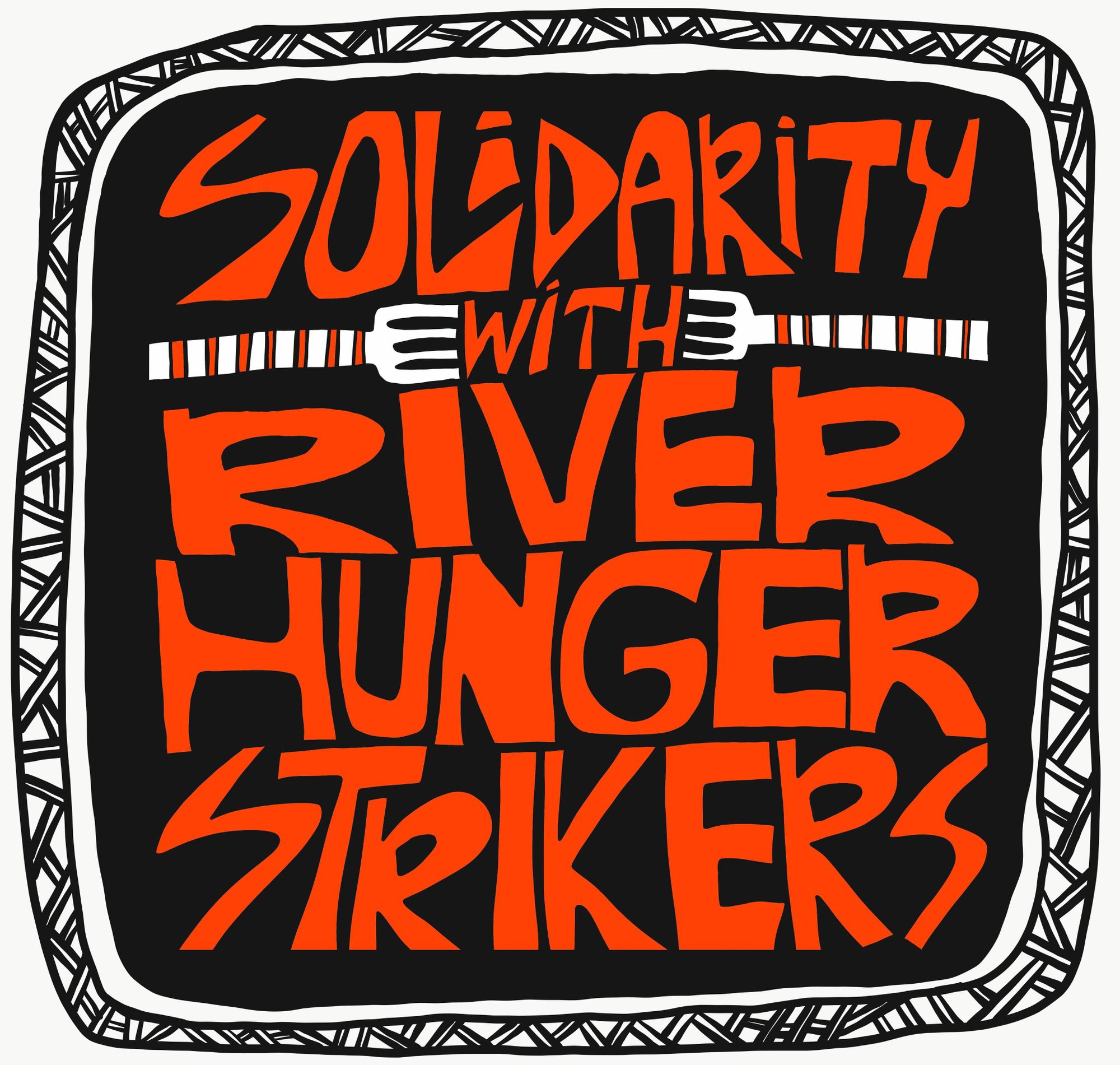 Compounding the effects of ICE's illegal mass parole denial across the country, hunger strikers report that Judge Landis seems to exhibit inherent hostility towards detained migrants. Landis was appointed by then-Attorney General, Jeff Sessions, to hear cases at Louisiana's LaSalle Immigration Court in October 2018 and was a Senior Attorney for ICE in Phoenix from 2000 to 2018, prosecuting cases against migrants. Landis's behavior mirrors those of other Immigration Judges in Louisiana's two detained courts. Judge Agnelis Reese at Louisiana's Oakdale Immigration Court, granted 0% of asylum cases for 144 recorded cases from 2013 to 2018, compared to a grant rate of 42.4% nationally for the same period.
The hunger-strikers at River Correctional demand "the presence of a human rights monitor at each court" and "that Judge Landis be removed or that we be transferred to courts in other states so that our cases can actually be reviewed in accordance with the law and human conscience."
For more information, contact:
Rachel Taber, 504-258-100, rtaber@nowcrj.org
Organizer, New Orleans Workers' Center for Racial Justice
Monica Curca, (714) 473-4152, monica@activatelabs.org
Activate Labs

The New Orleans Workers' Center for Racial Justice (Workers' Center) was founded as a workers' rights and racial justice response to the man made disaster called hurricane Katrina. Over a decade later, the New Orleans Workers' Center for Racial Justice continues to be a vehicle for black and immigrant workers to build grassroots campaigns with a local and national impact.
Artwork by Monica Curca of Activate Labs