by Cindy Knoebel
This is the story of Jose, who is legally seeking asylum and who has been held in detention for 17 months. Despite following all the rules, he has not been allowed to testify yet.
In his testimony on why he fled Guatemala, Jose, who was 17 years old when he was placed in adult detention, said, "I was shot in the stomach and left for dead by gang members after refusing to join them."
In this video from the Immigrant Defenders Law Center, Jose's attorney, Executive Director of Immigrant Defenders Lindsay Toczylowski, talks about his case.
In short: Jose's hearing lasted 10 minutes. The judge denied his case for release.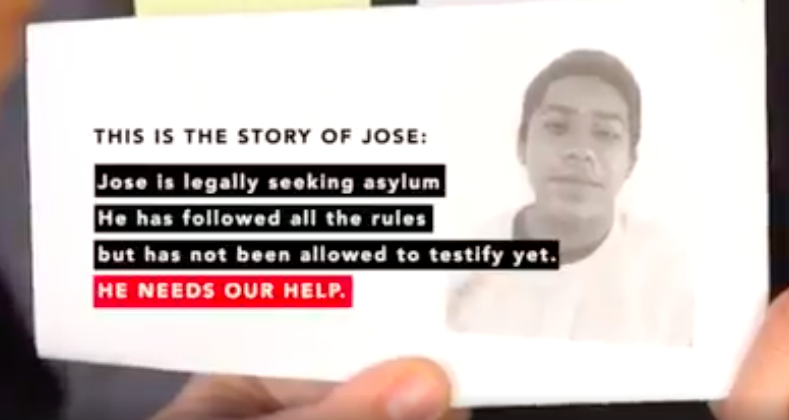 "When the attorney was making her argument the judge was looking at her computer and stapling papers, and I knew she wasn't going to bother to look at the evidence," Arlette Lozano, a paralegal with Immigrant Defenders, says in the video.
What You Can Do to Help:
Share the video to ensure Jose gets a fair day in court.
Send an email with a message of hope to hopeforjose@immdef.org
Follow @ImmDef on Twitter for updates on Jose's case.