by Eddie Laine*
I am so relieved with the "declared" election of Joe Biden as president. In so many ways, the last four years have been deeply anguishing.
One story I want to share: I have known Isabella for about 10 years. Isabella is a single mother of three children: Jose (23), Alondra (20) and Joshua (9). Isabella has held a series of jobs, primarily agriculturally-related (such as working in a potato shed). She has a strong work ethic. She is a woman of faith.
Over the years, there have been a series of events which have drawn Isabella and I closer. Jose's jail time (twice) for DUIs. Celebrating Jose and later Alondra graduating from high school. Alondra's good grades in college (she is now a sophomore) while working part-time at McDonald's. Child care challenges for Joshua.
Underlying every issue has been Isabella's legal status. Even though she came to the United States from El Salvador in 1996, she is not a citizen. She did receive and has continued to receive TPS (Temporary Protected Status) protection from deportation.
This program was created by Congress and President George H.W. Bush in 1990. TPS is for those here who came from countries which experienced major national disasters. TPS was continued by Presidents Clinton, George W. Bush and Barack Obama. There are currently 195,000 people in the United States from El Salvador with TPS protection. Isabella is one of them. She has not been back to El Salvador since leaving.
With this current administration, regular TPS extensions became much more difficult. About a year and a half ago, I went with Isabella and Alondra as she reported to the local ICE office at 800 Truxtun Ave.
Isabella was nervous. Given the anti-immigration practices of this administration, she was worried that she might be "taken in" by ICE when she reported that day (which had happened in many other similar cases). No judge that day. Just a person at a desk. Isabella had arranged for a cousin in Visalia to take Joshua if she were detained (and then possibly deported).
The walk into the ICE building was tense, filled with apprehension. I sat with her and Jose in the waiting room (we couldn't go with her to see the ICE official). No small talk. Her name was called by the person at the glass-enclosed window. She walked through the door. About 20 minutes later she came out. She had been granted an extension.
I don't know the details of the extension. What I do know is that last year this administration announced it would end TPS. Advocates for those receiving TPS went to court. On Sept. 14, the Ninth District Court of Appeals ruled that the administration's plan to phase out TPS was legal. This program can be ended by action of the president. The result: If the current president had won re-election, in 2021, when Isabella's extension ends, she could face deportation.
With the incoming Biden administration, this program will be extended. The terrible pressures/anguish which Isabella went through that day when she reported to ICE will not be repeated.
With the election results, I am relieved. Greatly relieved.
Relieved for Isabella and 300,000 other TPS recipients from Central America and other countries.
Relieved for the tens of thousands of people in detention centers such as GEO's Mesa Verde who have been denied any reasonable "due process" in their attempts to obtain asylum and/or have their green cards extended. Detainees treated like numbers instead of human beings. Detainees docile after "medications" for anxiety or insomnia and sickened by COVID-19 because of negligent ICE and GEO practices (GEO is the $1.4 billion company which is profiting from federally-funded detention centers).
Relieved for the hundreds of thousands of current and potential DACA recipients. Young people brought to the United States as children. Working and obtaining an education. Facing possible deportation from the current administration (which has done everything it could to end DACA). President Biden will extend DACA on day one.
Yes, I am relieved.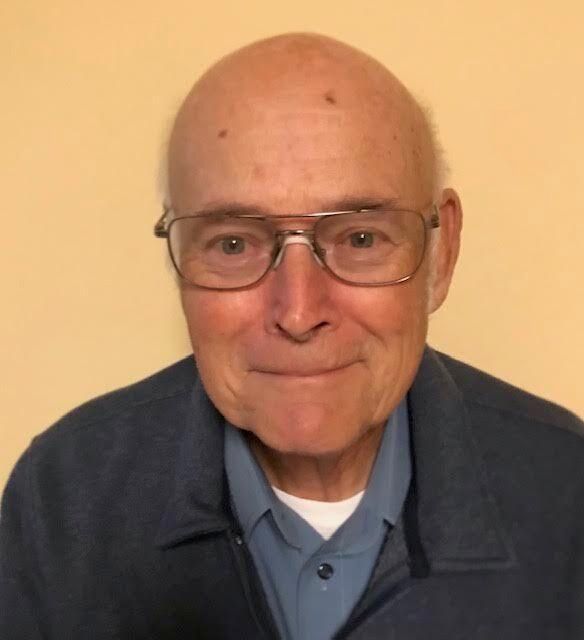 Eddy Laine is a volunteer with KWESI (Kern Welcoming and Extending Solidarity to Immigrants). He is a retired county employee and elementary school teacher.
*Eddy's essay first appeared on Bakersfield.com on November 15
Cover photo courtesy of Mi Familia Vota