From the Border to Your Local County Detention Center
A 5-part photo essay series by Peg Hunter
Part 3: ELOY DETENTION CENTER
Eloy Detention Center, located an hour north of Tucson in the Sonoran Desert, is one of many private prisons in the US used to incarcerate immigrants. Like other private prisons, Eloy serves to profit off of laws that fill its beds. The private prison industry has a powerful lobbying presence in state houses across the country.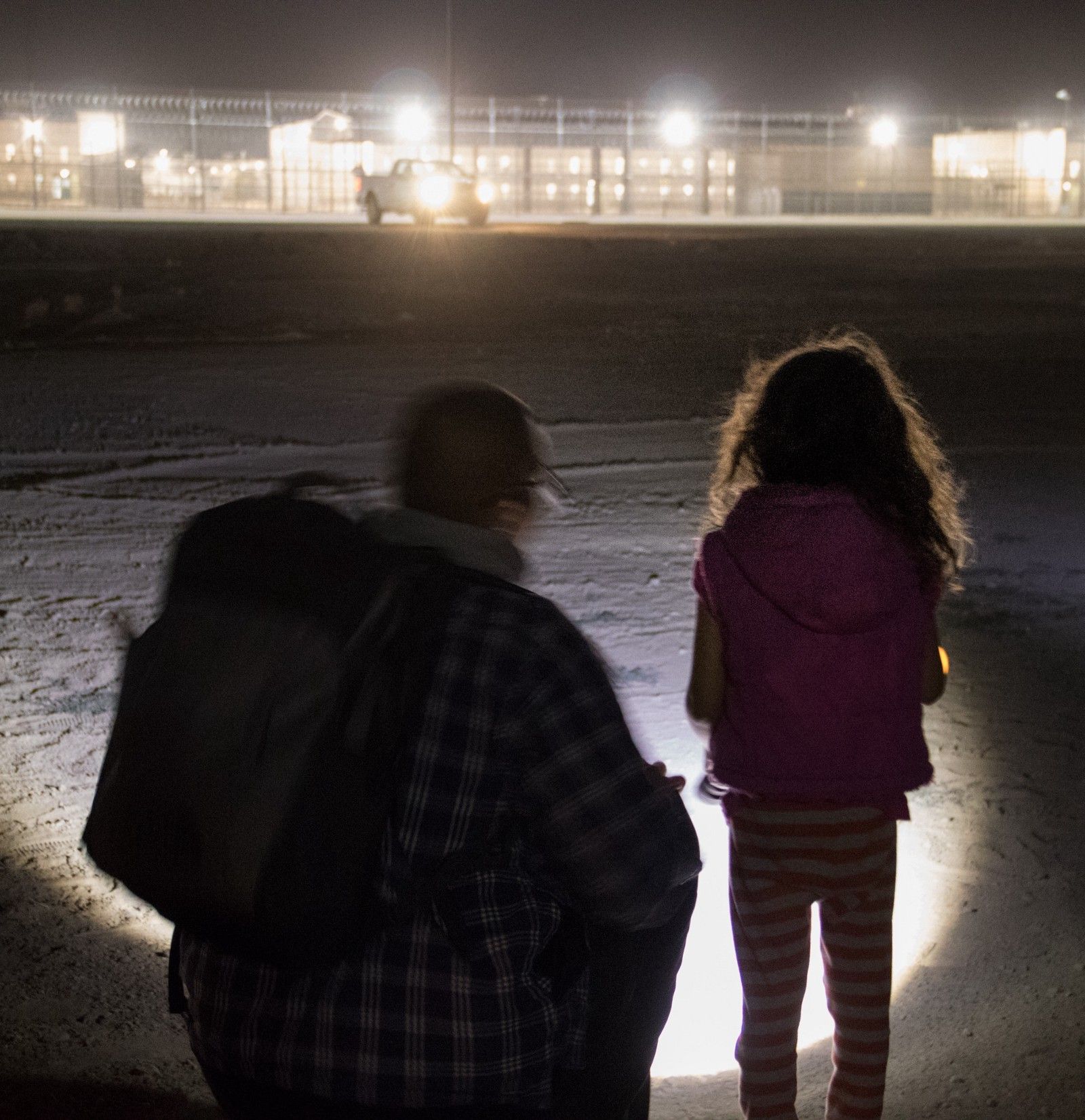 As part of the School of the Americas Watch (SOAW) Border Encuentro, hundreds come together for a nighttime vigil outside Core Civic's Eloy Detention Center. Music, loud chants of "No Estan Solo" (You Are Not Alone), and an LED message of "SOLIDARIDAD" cut through the quiet darkness of the desert. In the distance, silhouettes of those in detention can be seen framed in the windows of the facility.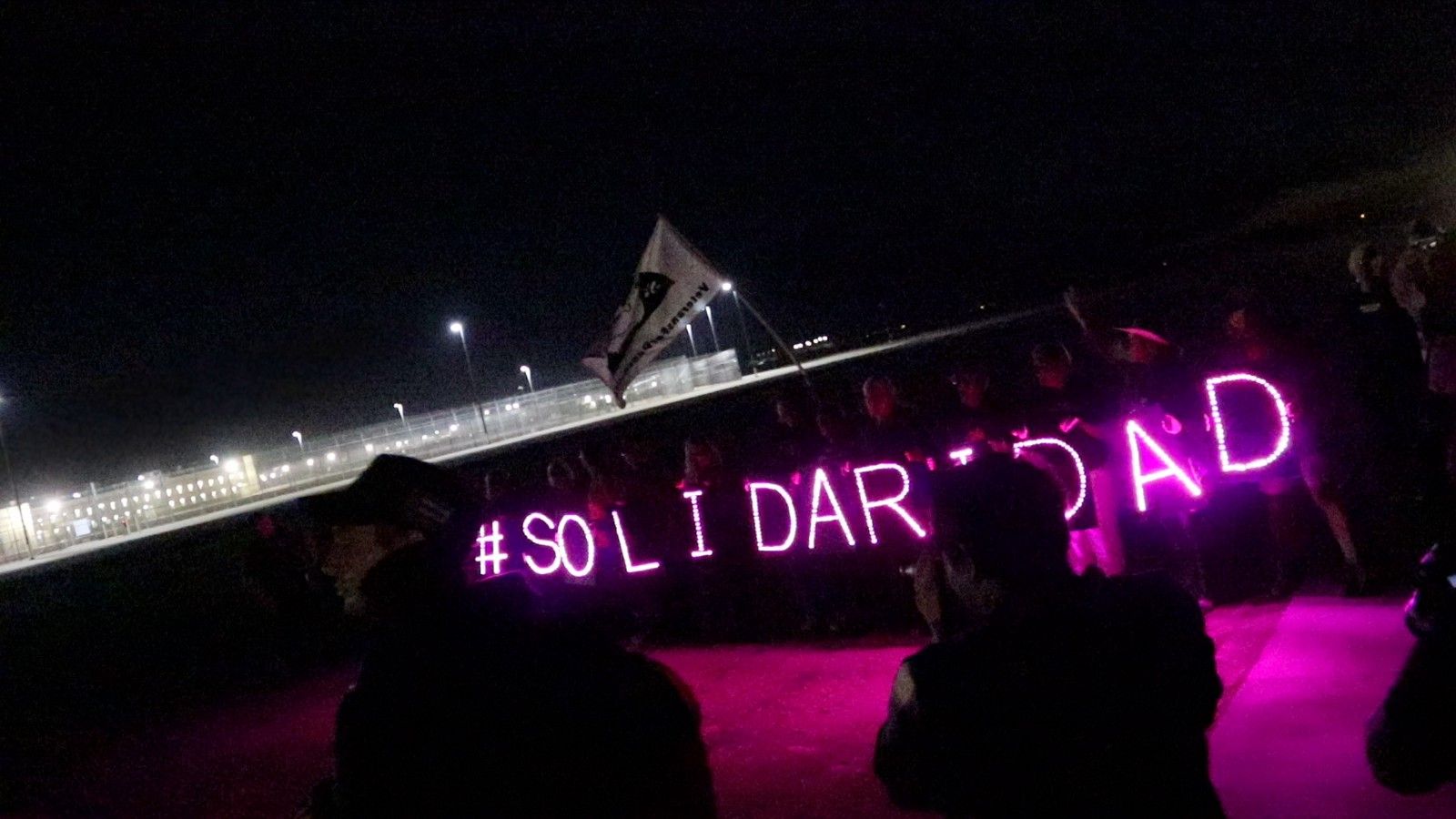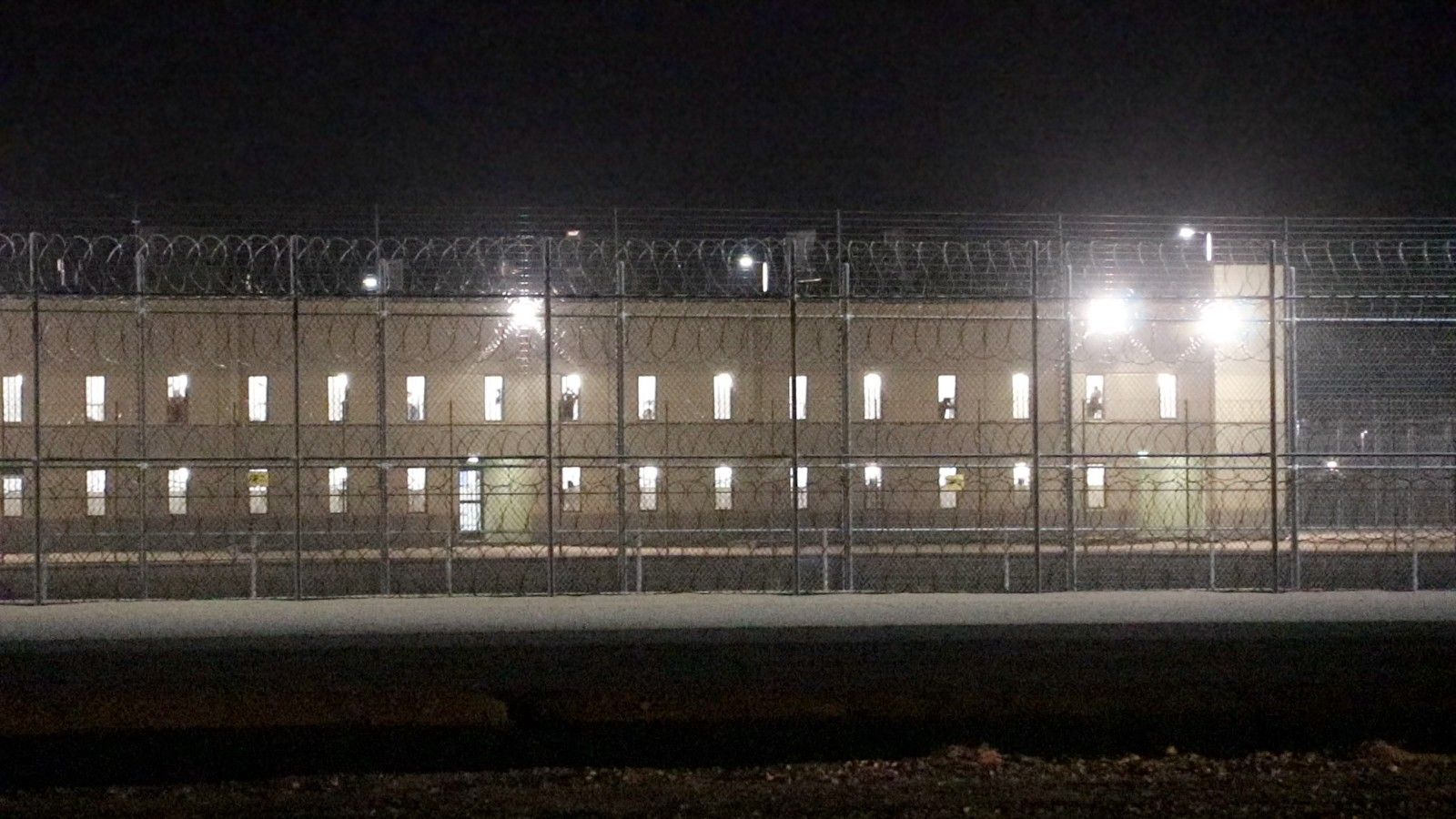 Peg Hunter is a freelance documentary photographer focusing on immigration, social justice, climate justice, and the health of communities and the planet. Her home base is the San Francisco Bay Area.
Her photography has been published in Yes! Magazine, SF Examiner, Common Dreams, Truthout, Grist, Food and Water Watch and Earth Island Journal.