From the Border to Your Local County Detention Center
A 5-part photo essay series by Peg Hunter
Part 4: ICE FIELD OFFICE — SAN FRANCISCO
February 2018 "Bay Area United Against ICE"
Following Bay Area ICE raids and arrests of over 150 immigrants, hundreds descended on the San Francisco ICE Field Office and proceeded to block 2 intersections and ICE entry and exit gates.
Throughout the Bay Area, Rapid Response Networks were active with 24-hour hotlines, raid verifications and attorney activations.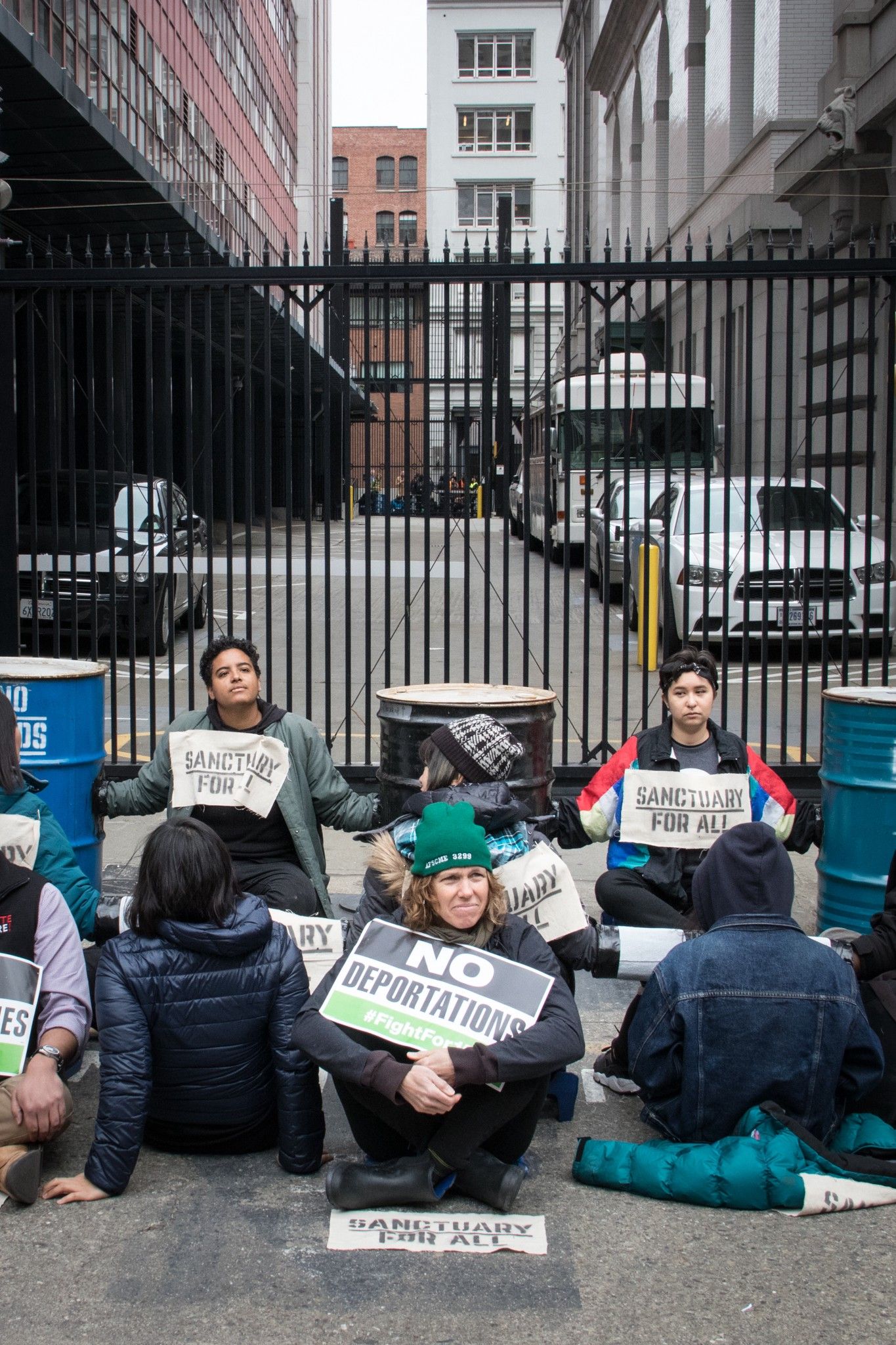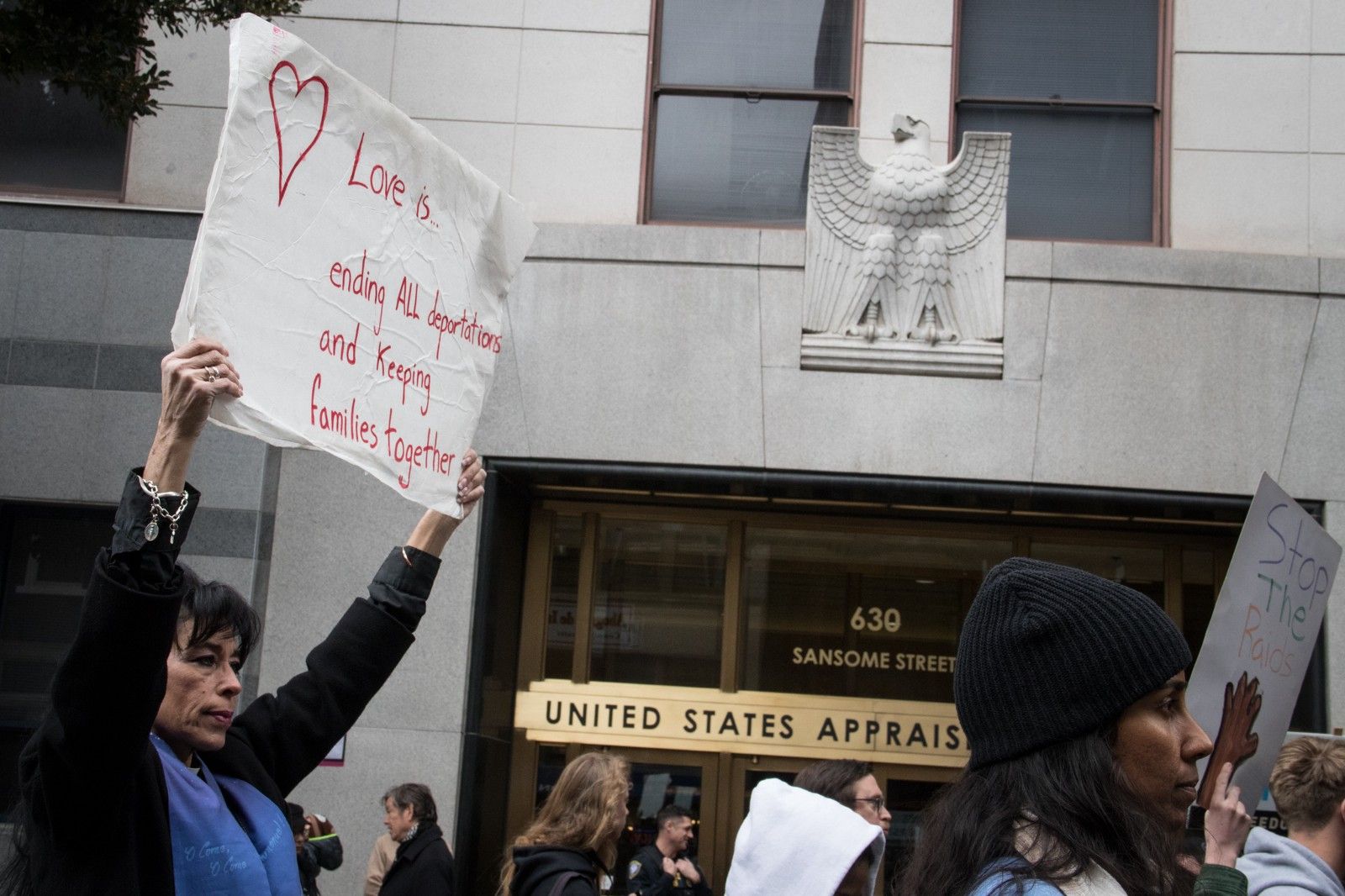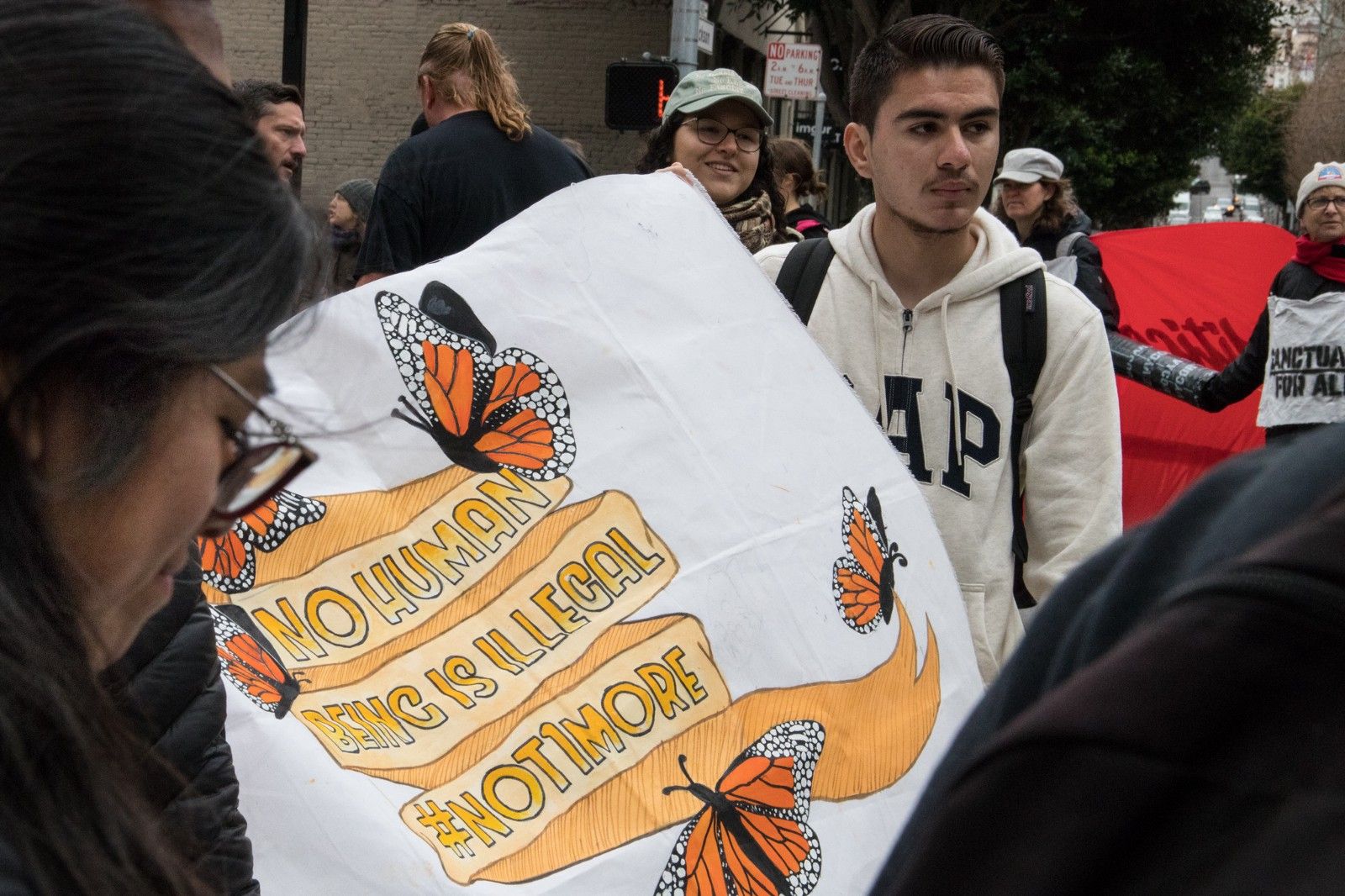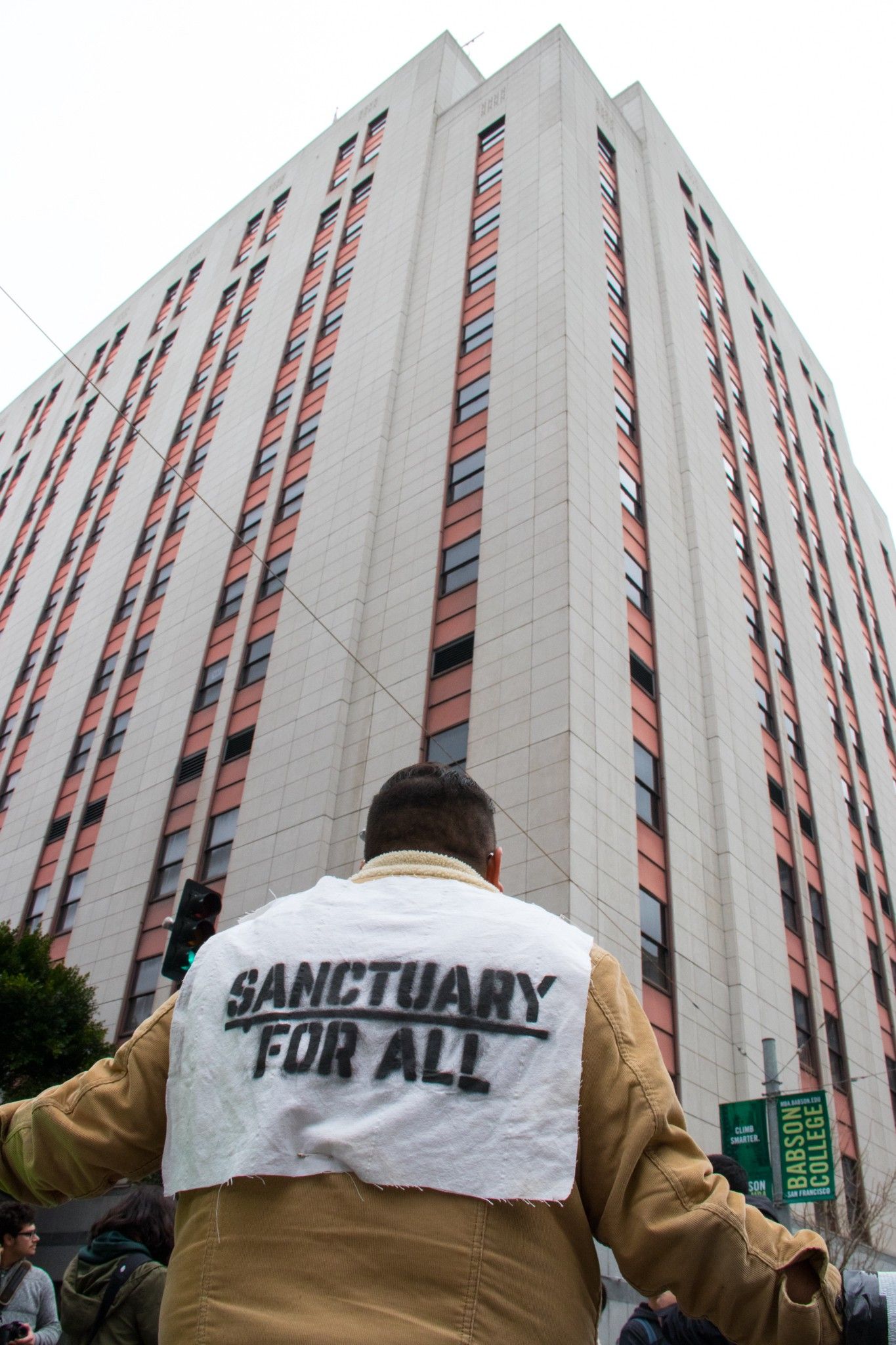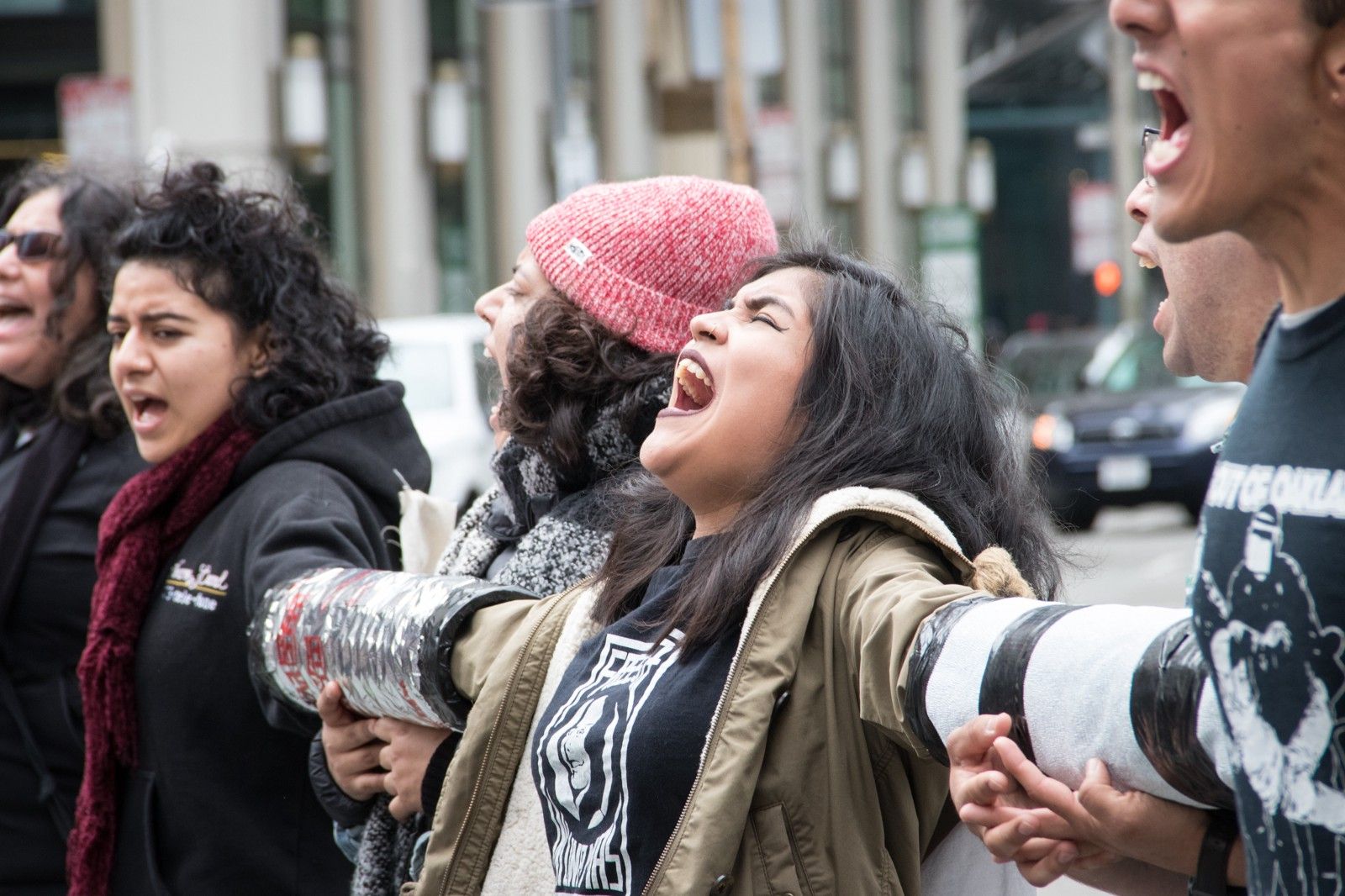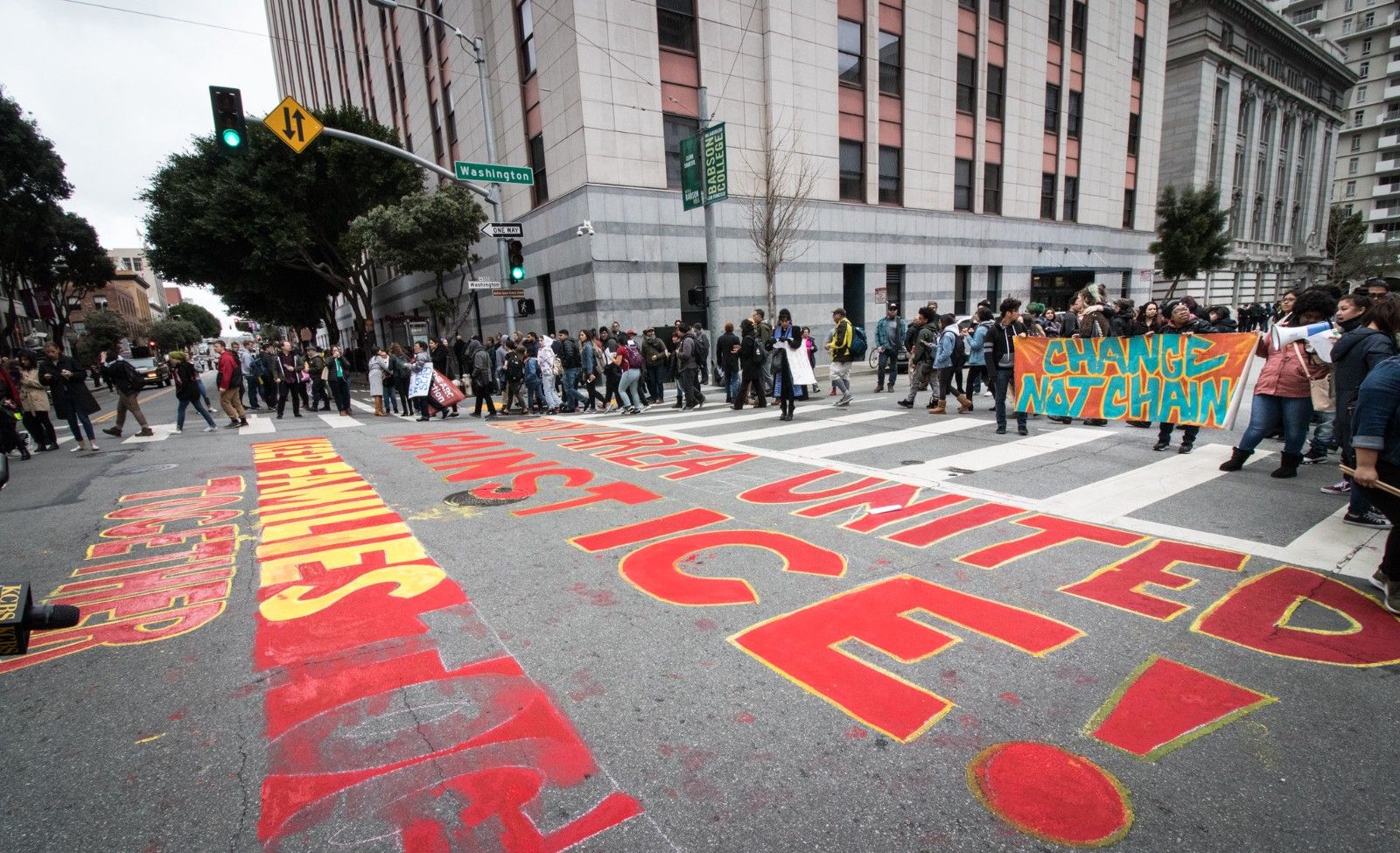 Peg Hunter is a freelance documentary photographer focusing on immigration, social justice, climate justice, and the health of communities and the planet. Her home base is the San Francisco Bay Area.
Her photography has been published in Yes! Magazine, SF Examiner, Common Dreams, Truthout, Grist, Food and Water Watch and Earth Island Journal.