by Cindy Knoebel
This continues our series highlighting women whose work and activism are helping immigrants caught in the dragnet of our country's immigration system.
Meredith Hoffman is an immigration reporter whose articles have appeared in the New York Times, VICE, the Associated Press and Politico, among others.
Cindy Knoebel: When did you first start reporting on immigration issues?
Meredith Hoffman: I was one month into journalism school at NYU, back in 2010, when the director of my program sent me and several other students on a reporting trip to the Arizona-Mexico border. I was assigned to report on the migrants who were going missing and dying in the Arizona desert. My investigation took me to a plot of unmarked graves in the back of Tucson's historic cemetery, where hundreds of anonymous immigrants were buried; and to the Pima County Medical Examiner's Office, where the lead medical examiner Dr. Bruce Parks opened a giant refrigerator that reeked with bodies in plastic pouches on racks. Staff would hold bodies there for years as they struggled to identify them by taking DNA samples and comparing teeth to missing persons' dental records. Shortly before I arrived, Dr. Parks had watched a video of a missing 13-year-old Guatemalan boy, trying to see if his smile matched the teeth of a 13-year-old's skull in his office—but it didn't. "That means we have a missing 13-year-old boy and a dead one, and they're not the same person," he said.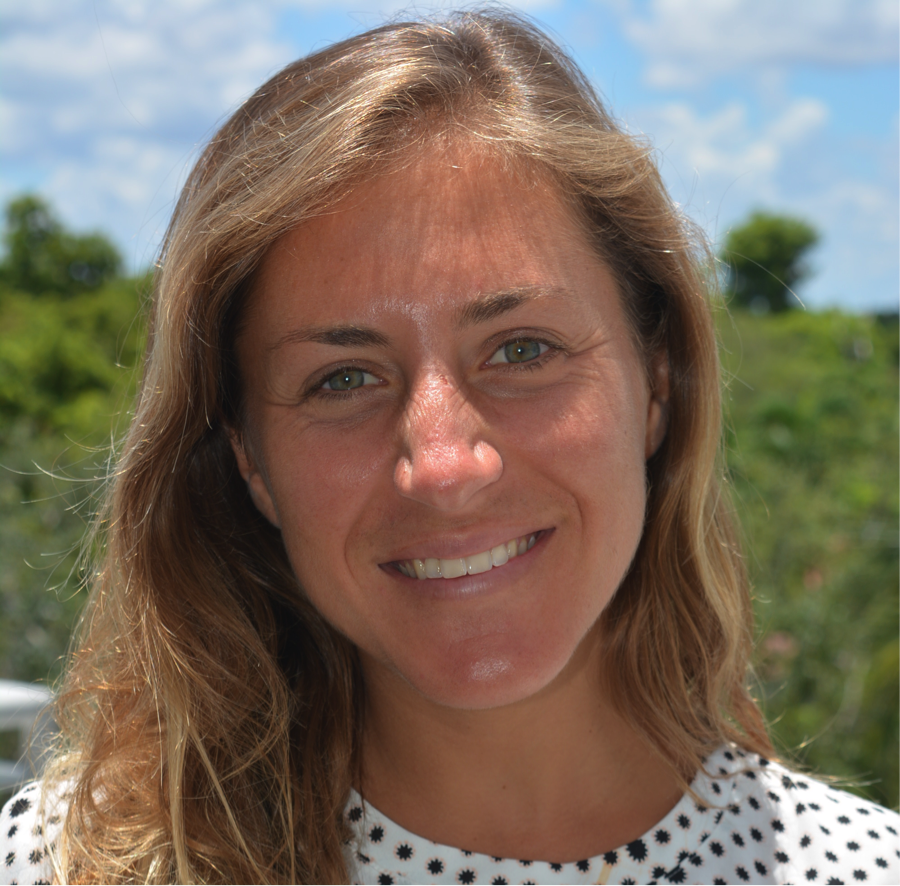 Stunned, I left the office, and then Skyped with woman in Mexico desperate to find her brother, who had left three months earlier for the journey north. Crying, she told me she just wanted to know his whereabouts—"even if he is not alive."
That trip sparked a deep, visceral sense in me that our immigration system was flawed, if people were so desperate to come here and had no other way. I thought public awareness was key, so I concentrated on immigration in grad school, and then, after my first full-time reporting job in New York City, I launched a freelance career focused on immigration in 2015, in Texas.
CK:  Was there a certain moment in your journalism career when you said to yourself, "OK, this is what I'm meant to do"?
MH: Actually, there were many moments, but the first was probably during the first story I did on Karnes family detention center in Texas, in 2015. I had the opportunity to accompany an immigration lawyer to Karnes, and was the first journalist to have access to that facility since it began detaining families. I recall passing through the metal detector and walking down a sterile hallway, and feeling that without doubt I was in a prison facility.
I met with a woman named Sonia Hernandez, who had her 3 children (the youngest 3 years old) with her. Hernandez, a community leader in her El Salvadoran village, had asked the local police to combat the growing gang violence, at which a local gang targeted her, raping her and threatening to kill her whole family, so they fled to seek asylum in the US. Sonia and her family ended up spending 11 months at Karnes. She was about my age and cried while we spoke. At one point she had to quiet her baby, saying "The guards don't like it when children yell or cry." She seemed at once so brave and so traumatized, and I was shocked that our government was punishing her for trying to save her children. I couldn't stand to waltz out of Karnes when she, and hundreds of other families, were trapped there. So I knew I needed to dedicate my reporting to those being detained and deported.
CK: You spent a night on the Laredo International Bridge in December talking to migrants seeking asylum. What did you hear from them?
MH: I was amazed by their persistence and hope, even in the face of the trauma they'd endured in their weeks- and months-long journeys to get to the border. They thought that crossing the bridge into the US was the final doorway they needed to pass through to gain safely and peace. They were afraid of spending the night on the bridge, but to them, having gotten this close to the US was a victory in and of itself. This process of long waits has, of course, been exacerbated by the current administration's policies, an extreme example of which I saw last summer when I was a volunteer in Tijuana. I visited the largest migrant shelter there – really, it was a refugee camp – called El Barretal. There were over a thousand migrants from the caravan who'd been waiting there for months, and many would remain there indefinitely.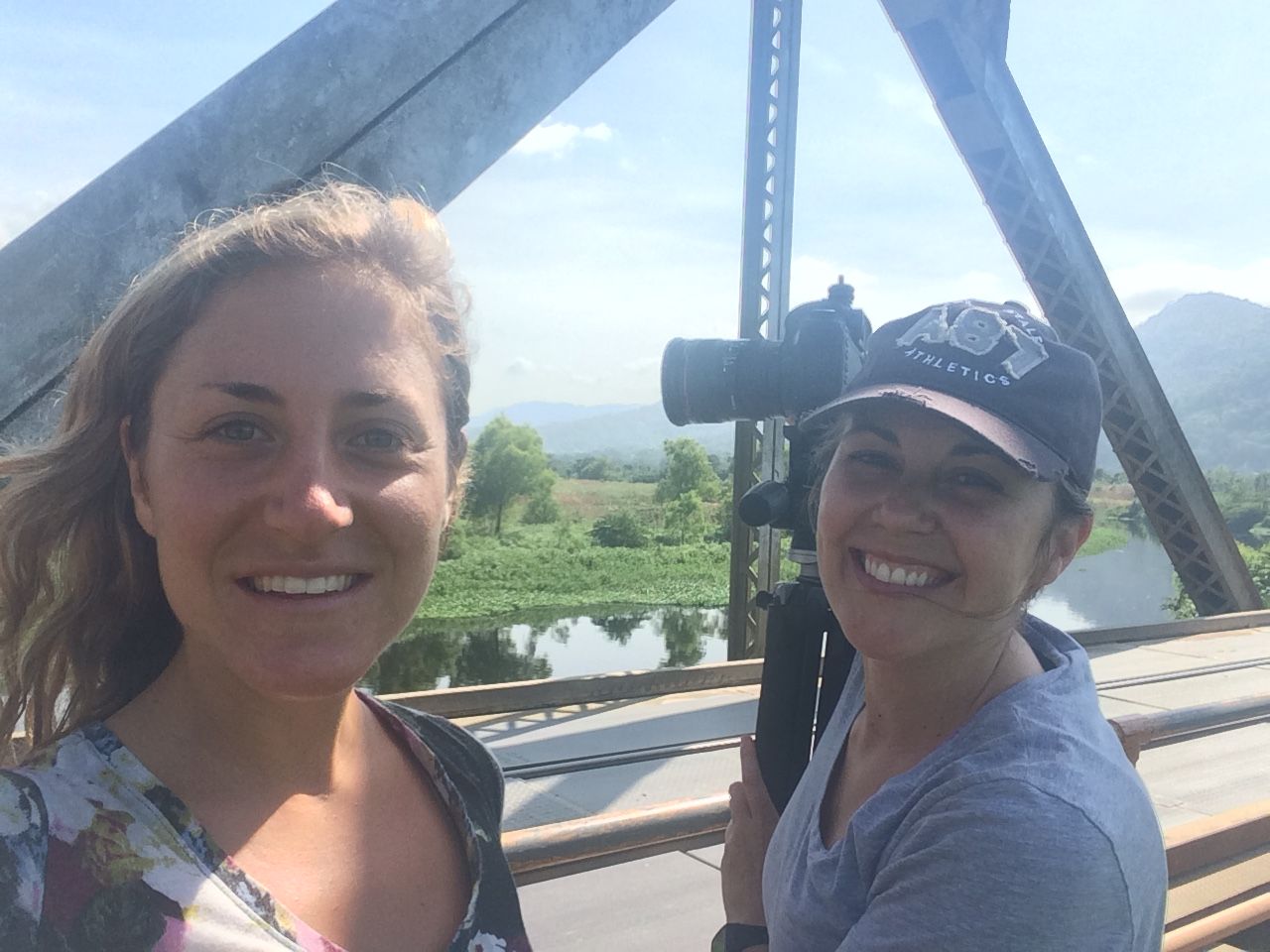 I remember seeing a middle-aged woman sitting quietly on a bench in a back corner of the camp. I started speaking with her, and she hesitantly me asked if she qualified for asylum because two of her children had been killed. I sat down next to her and tried to explain to her what she could expect. She didn't know if she would try to cross into the US or not; she'd been traveling for weeks, and even though she knew her chances of being granted asylum were slim, just talking about the possibility of getting to the US brightened her spirits. All she had to survive was hope for the impossible.
CK: You've interviewed a lot of individuals seeking asylum and hoping to immigrate to the US. How have their stories impacted you?
MH: I believe in the basic truth that where and to whom we are born is total luck. I've struggled with the fact that our government makes it so hard for those born in danger to migrate to a place of safety. My great-grandfather, a Jew from Romania, came to the US as a stowaway on a ship – and he was allowed into the country. Speaking with asylum speakers, I am always moved by their determination and strength. I became so frustrated by their lack of opportunity that I decided to go to law school so I could assist them in a more practical way.
CK: In your opinion, how have the media's efforts to shine a light on this administration's deplorable immigration policies impacted public perception?
MH: I think the media has been instrumental in bringing the human impact of Trump's policies to light. People are paying attention. But in these polarized times, people are gravitating to news that confirms their beliefs. Some moderates who didn't know about the human rights abuses occurring on the border and in detention facilities have been woken up by the media. But I also think the media has to be careful how they frame stories. When you see stories referencing "the crisis at the border," "the influx of asylum seekers," or "border overwhelmed," it creates a certain impression of what's happening without pointing out how the Trump administration is creating the crisis.
Meredith Hoffman is a longtime immigration reporter whose experiences reporting led her to pursue a career in immigration law. She has written for the New York Times, VICE, the Associated Press, and Politico, among others, and has reported in the US, Latin America, and Germany. She is currently a public interest scholar at the University of Miami School of Law and is spending her summer interning with the ACLU Immigrants Rights Project in New York City.