By Cindy Knoebel
This continues our series highlighting women whose work and activism are helping immigrants caught in the dragnet of our country's immigration system.
Maria Woltjen is the Executive Director and founder of the Young Center for Immigrant Children's Rights. The Young Center's primary work is to advocate for the best interests—safety and well-being—of unaccompanied and separated immigrant children.
Cindy Knoebel: As a lawyer, you've worked for years to assist children in immigration detention and help reunite families. What called you to this work?
Maria Woltjen: I was raised in a family that was very focused on social justice. My parents were part of the Catholic Worker movement (https://www.catholicworker.org) back in the '50s, and I was born on a Catholic Worker farm in Missouri. In 1963, we moved to Chicago where my father became involved in the civil rights movement, specifically, housing discrimination. So it's natural that I was attracted to social justice work.
CK: Tell me about your journey toward becoming the executive director of the Young Center.
MW: Four years after graduating from law school I was hired by the Chicago Lawyers Committee for Civil Rights, where I was asked to create a children's rights project. I worked on delinquency and child welfare, lead poisoning, and children's disability rights. After taking time off to take care of our two young children, I returned to work part-time with the Loyola ChildLaw Center, again working on lead poisoning in Chicago. In 2003, I was contacted by the National Immigrant Justice Center and asked to develop a program to provide guardians ad litem for immigrant children – to advocate for their best interests.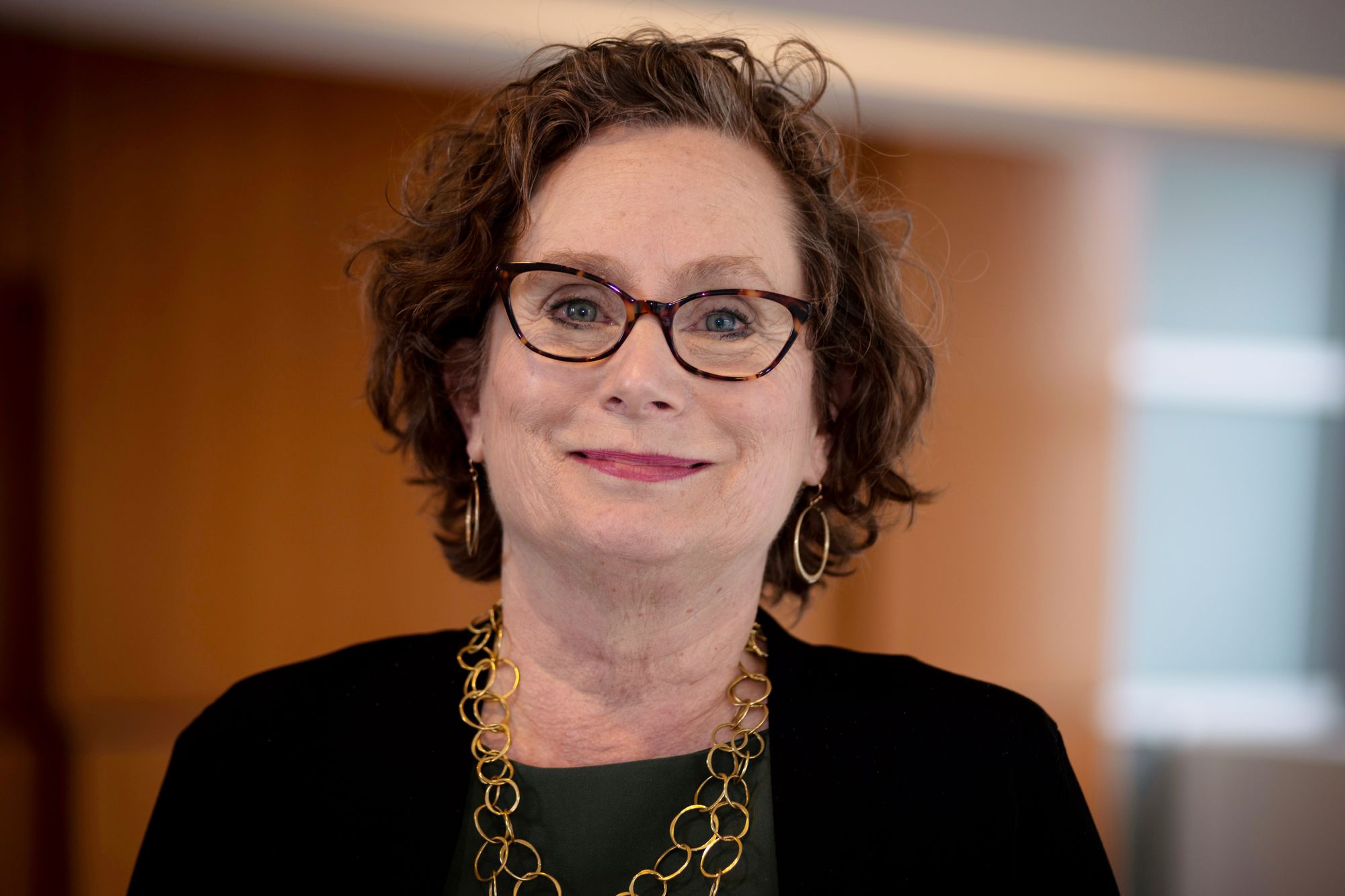 I realized early on that there weren't court standards designed specifically for immigrant children – only for adults. The children we served were from all over the world- China, India, Ghana, Romania, Bangladesh, Somalia, and Ethiopia. Each of these children had their own story. Each was seeking protection. We decided on a volunteer model because it's so important to speak a child's language in order to develop a relationship. We recruited bilingual volunteers who were assigned to meet with the children, once a week, to learn their stories, and what they wanted. I took this information and drafted law-based best interests recommendations for enforcement officials, facility administrators, immigration judges and asylum officers. The best interests recommendations tell the children's stories, including why they came to the U.S., the conditions in their home country, what the child wants, and a formal recommendation regarding what is in the best interests of the child. The recommendation is grounded in international law, the Convention on the Rights of the Child, and the state child welfare law of the state in which the child is living. For about four years, it was basically me and the volunteers.
CK: Do you remember the first time you met with a child in a shelter?
MW: One of the first children I served as a Child Advocate was a 16 year-old Chinese boy named Young Zheng. The shelter worker brought him into the room and left, without saying a word. The look on Young's face was one of sheer terror. He hadn't been told who I was. For all he knew, I was an ICE officer. I realized then and there that I needed to ask the shelter to make an introduction, and make it clear that I didn't work for the government or the shelter. Young spoke Mandarin, and I didn't, so each time we met I'd bring a translation dictionary. At other times, when we were able to use the shelter's computer room, we used Babelfish; I'd type in something in English and Babelfish would translate it into Mandarin and so on. And at some point Young's English got so good that he'd answer me in English as soon as I'd typed my question.
Young was 14 when his father sent him to the US from Fujian province in China. Many migrants come from there – the smugglers are called snakeheads. The deal was that if they got the child or adult to the US and freed from detention, the child and their family would owe $60,000 (today the debt is $80,000.) We advocated to have Young released to an uncle in Ohio. Back then, ICE required children to do in-person check-ins. He had to take two buses to report to ICE every month. At some point the ICE officer told Young  he only needed to report every three months. So he didn't return the following month. But he got a call from the ICE office asking why he hadn't shown up. And so Young traveled to the immigration office. When he got there, they handcuffed and shackled him, disavowing any knowledge about the change in check-ins, and took him to Chicago. The plan was to deport him. He'd had a lawyer, but the lawyer said there was nothing he could do. His father had told him it was better to die in the U.S. than return to China. Young was so terrified that when he was taken to the airport, he slammed his head against a wall and knocked himself out. When he recovered, he was transferred to a facility in Texas.
Once Young was in Houston, we were able to find an attorney to take his case, John Sullivan at Fulbright and Jaworski. It took nearly a year, but the team of Fulbright lawyers secured legal relief for Young and got him released. He went to high school, then college, then graduate school. He's now on our Houston Advisory Board.
Our organization, the Young Center, is named for Young Zheng, in honor of the children we serve.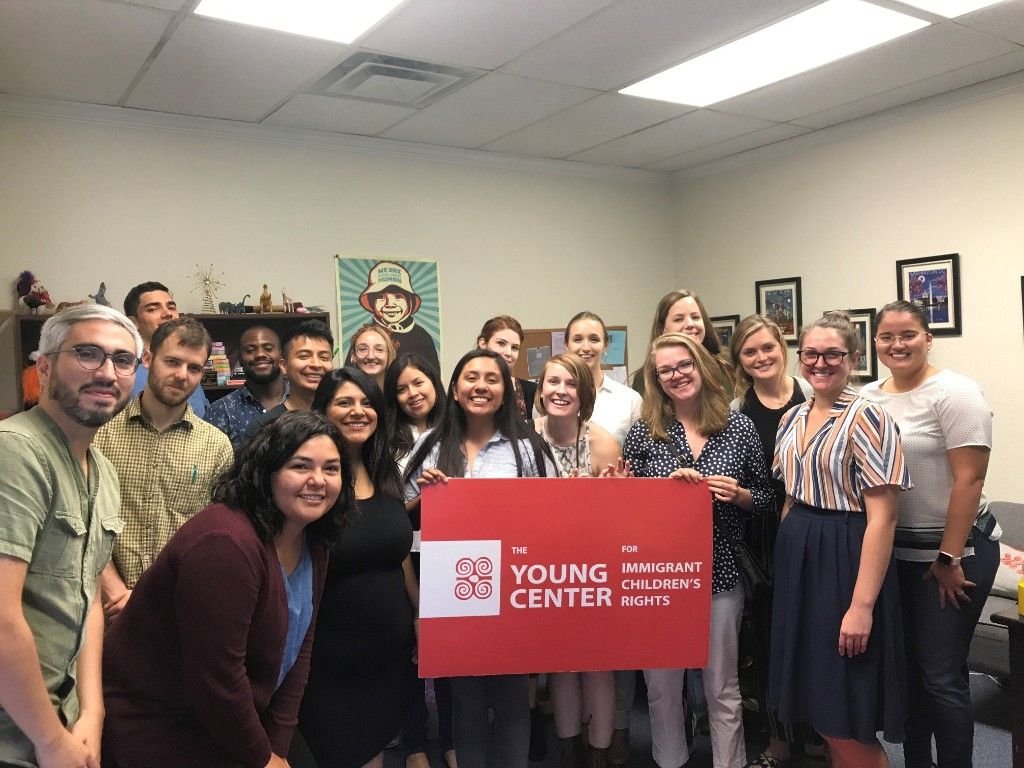 CK: What was the genesis of the Best Interests recommendations that are now at the heart of the Center's advocacy for immigrant children?
MW: Many European countries have guardian programs for immigrant kids, and so I looked to the organizations running those programs and developed an advocacy program based on the systems in the U.K. and the Netherlands. It was a matter of crafting arguments based on state and international laws in a way that would work here. It was difficult; I had opposition from ICE as well as from judges who were unsure as to what they were supposed to do with the best interest recommendations we prepared. But we made progress. After years of giving recommendations to judges in Chicago and South Texas, they started asking for Child Advocates and our best interest recommendations – and shelters did too.
CK: Is there a particular case that stands out in your mind?
MW: I remember a young girl from Central America who had been sex-trafficked. She believed she was in love with her trafficker, who worked in both his home country and the US. We knew it would be dangerous for her to return to the community where she'd been living, because of her ties to the trafficker. We argued she be transferred from an immigration detention facility to a more child-appropriate environment. We were able to convince the government to place her into federal foster care, where she could live in a safe community, go to school, and have the freedom to walk outside, to go to the park, to walk to the corner store. This was probably 6 or 7 years ago. Last time we checked, she was doing really well – and she had no desire to go back to the trafficker or her former life.
CK: Is there a specific message or thought you'd like to convey to our readers?
MW: These are difficult times. Immigrant children are in the spotlight and the administration is laser focused on preventing them from seeking protection in the U.S. Immigrant children must be recognized and treated as children. No child should be returned to danger. No child should be unnecessarily and unlawfully separated from their parents, or aunts, or grandparents. And all decisions about immigrant children must ensure their safety and well-being. We're in this for the long haul, and we will continue to fight back.
Cover photo: Maria Wolten speaking at UNICEF  gathering where she was recognized with the UNICEF Chicago Humanitarian  Award
Maria Woltjen is the Executive Director and founder of the Young Center for Immigrant Children's Rights. The Young Center's primary work is to advocate for the best interests—safety and well-being—of unaccompanied and separated immigrant children. As part of this work, the Young Center serves as Child Advocate (best interests guardian ad litem) for trafficking victims and unaccompanied immigrant children. Ms. Woltjen's focus is on reforming the immigration system to incorporate a best interests standard and developing a dedicated immigration justice system for children. Throughout her career, Ms. Woltjen has focused on children's rights, at the Chicago Lawyers' Committee for Civil Rights, the ChildLaw Center at Loyola University of Chicago School of Law, and now at the University of Chicago Law School. Ms. Woltjen is the recipient of the 1996 Public Interest Law Initiative Distinguished Alumni Award, the 2013 American Constitution Society Ruth Goldman Award, the 2017 UNICEF Chicago Humanitarian Award, one of Chicago Magazine's 2018 Chicagoans of the Year, and the 2019 Red Cross Global Citizenship Award.