by Julia Mason
Kaitie Dong is the Youth Organizer at OneAmerica, the largest immigrant and refugee advocacy organization in Washington State.
Julia Mason: When did you first become interested in working in immigrant rights?
Kaitie Dong: I come from an immigrant family. My mom grew up in Hong Kong and my dad is second gen, but I don't think I became truly interested in immigrant rights until college. I took this course called international politics and that is when I first got the sense and idea that our world is so much more interconnected and caring about the humanity of each other. My junior year of college I interned at Refugee Women's Alliance in Seattle, working particularly with the east african community in South Seattle and their youth program. If anything, that really fueled my fire because I grew up in South Seattle and it just connected all the dots for me between immigrant rights, my upbringing, and my community.
JM: Tell me about your work as OneAmerica's Youth Organizer.
KD: I've been our youth organizer at OneAmerica and OneAmerica Votes since September of 2019, going on my third year. As the Youth Organizer I get the gift and pleasure of organizing our young people from immigrant and refugee communities and families, and who are immigrants and refugees themselves.
I have three teams: the youth council, which is my group of mini-organizers, who do base-building at their local neighborhoods. I'm from south Seattle, but I work all over King County and OneAmerica is continuing to expand. By having the youth council build support in their local communities, we are continuing to build not just King County immigrant youth power but also state wide.
The youth council is led by primarily women of color in high school and college. We do a lot of leadership development because good organizing is transformational organizing where we invest in each other.
The other two teams are working on education access for immigrant and refugee communities. Right now we are working on dual language programs starting K-12. The idea is by the end of your high school career, you're proficient in more than one language.
Last, we have our immigration team. For a while now, our main focus has been the Not One More Dollar campaign to the DHS. We are working to hold DHS accountable to the money that they spend. We cannot give them more funding because we have seen that they have been reckless and rogue with their funding. Two summers ago they took more than a million dollars from FEMA to detain people at the southern border. There have been many instances of recklessness, and we cannot give them more funding.
JM: Tell me more about how the Not One More Dollar Campaign got started
JD: We really pride ourselves on being led by the community rather than our staff and board. A couple of months after I started at OneAmerica, the summer of 2019, the Dream Act was passed in the House of Representatives which is really exciting because the Dream Act would provide a pathway to citizenship for our dreamers. The Dream and Promise Act would have also helped Deferred Departure people as well as TPS — Temporary Protected Status —folks to protect them as well.
At that time we also had a Republican-controlled senate. We sat down with our youth team at the time and strategized. Knowing how hard it would be to get the Dream Act through a Republican-controlled Senate and that it would probably die on the president's table as well, we decided to focus our energy towards making DHS accountable and stoping rogue deportations.
ICE has been crazy — picking up our community members, racial profiling, pulling people over, knocking on doors without warrants, everything. So, we decided to dedicate our time towards this campaign, which we called "Not One More Dollar." We did research, we held a small town hall, and we meet with our Democratic delegation in Congress, especially our members of Congress in the appropriations committee which creates the budget, making sure that ICE and CBP aren't given more money. Right now, we continue to develop a strong relationship with our delegation to make sure they stay firm on their commitments to our requests.
JM: What are some of the challenges the youth activists you work with face?
KD: A lot of immigrant families and communities are intergenerational. A lot of these youth activists are doing virtual learning, while holding down jobs to support their families. They're caring for younger siblings while also taking classes. It is a lot of pressure and a lot of responsibilities. A lot of people have lost jobs. In Washington State and also nationally, people who were not citizens, who were undocumented did not receive the federal stimulus.
One of the things we're working on at OneAmerica right now is creating a state unemployment fund for undocumented workers, so that something like this never happens again, so our community that pays taxes and has given so much, is supported when service industry workers are put out of jobs.
JM: This seems like a really great juncture to talk about OneAmerica's work on creating a fund for undocumented workers who have lost their jobs due to COVID-19. I'd love to hear more about it.
KD: It's really exciting. We are working on passing that in this upcoming 2021 legislative session. This came from, and was led by the community. When the pandemic started, organizers were asked to check in with the community and ask what were the greatest challenges or issues that they were facing, and this was one of them. A number of community based immigrant rights groups worked in coalition to create a fund for the undocumented community. Now, we need to make this into law. Communities should not be doing this when this should be the government's job.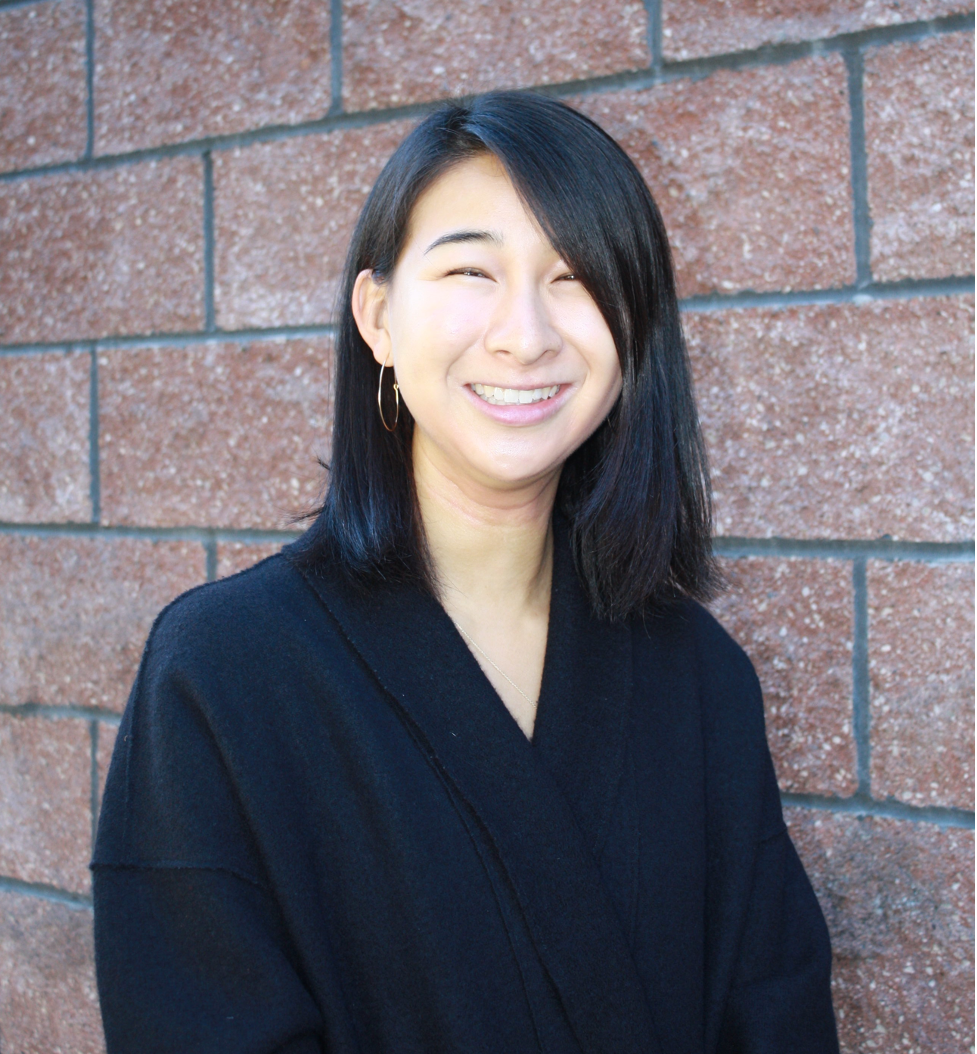 JM: How has the legal battle over DACA affected the youth you work with in the past couple of years?
KD: It's been hard. Ever since Trump stopped the program, there has been a lot of questions and confusion about it and around if the program would end. It has been really hard to have your future yanked around by the President, by the courts. We did get a win that the Obama-era DACA has been reinstated. People are excited, but it isn't enough to have DACA. We need a pathway to citizenship for DACA, for TPS-holders,  for DED-holders. DACA isn't enough — It is something to celebrate, but we want naturalization for folks.
JM: Tell me about OneAmerica Youth's other campaign, College Access for Immigrants and Refugees.
KD: When we started Not One More Dollar, I wanted us to have a local campaign and a local win. The number one thing I heard from over a hundred students was that people want to go to college. People really want to go to college but its really hard. Getting there is hard and college itself is really hard if they're in college already. Education has always been a hallmark of the American dream because it has meant success and opportunities.
So I started building my team of people who wanted to make college more affordable and more accessible. At that point we started talking to peers, asking students what was hard, trying to narrow in on what is needed, who we need to ask, and what is the solution.
It is still and ongoing process. That campaign was impacted by the pandemic. We saw an opportunity with the CARES Act. At that point our asks were around mental health services for refugee and immigrant youth, racial equity trainings specifically addressing anti-blackness, and supporting and retaining our teachers, faculty, and staff of color. We felt these were some of the biggest challenges and keys to success for students to thrive in college and also getting students to college.
Right now, we are more focused on pushing our dual language program and getting more language access, especially in the time of the pandemic. We are working on getting folks who are state-endorsed interpreters there. This is really crucial for making sure that everyone can be fully involved in their child's education.
JM: Some commentators have noted that much of the recent successes in immigrant rights have come from youth activism — both on the local level and with national organizations like United We Dream. What roles do you see youth activists taking on in the immigrant rights movement these days?
KD: That is hard — We have champions who are in high elected positions, like AOC, who embodies the dream of coming from a working family, who was a community organizer, who does the work, who listens to the people. We have a great and growing bench of women of color.
There is an organization in Arizona named Lucha, who has an incredible youth organizing program. Their work, especially around the election, has been inspiring. Also the Make the Road in New York and Connecticut. For these organizations, it really does come from the youth, especially immigrant and refugee youth who take on so much responsibility and leadership. They are natural leaders, stepping up to be advocates for their family and community members.
JM: OneAmerica is the largest immigrant rights organization in Washington state, but your influence extends farther than that — tell me about the organization's advocacy at a federal level, especially with Biden/Harris' first 100 days in office.
KD: We at OneAmerica are really excited about the Biden-Haris administration. We are exited about that win, but also pressing the new administration for bold and comprehensive immigration reform.
We are asking for a moratorium on deportations and detentions in the first 100 days of their presidency. We also know that on the campaign trail Biden has promised to create pathways to citizenship, and we intend to hold him to that. We are also working on ensuring the right to an attorney, because the difference is night and day when you have an attorney working on your case, who will help inform your decisions, versus not.
The bottom line is that we are really excited for this administration but we are not going to let them off the hook. We envision something bold and better. We need the Federal government's collaboration but we, the young people, immigrant communities, and grassroots organizations need to push and tell them what needs to change because otherwise they are not going to know.
Kaitie Dong is the Youth Organizer at OneAmerica, the largest immigrant and refugee advocacy organization in Washington State. Congresswoman Pramila Jayapal founded OneAmerica in the aftermath of September 11, 2001 to address hate crimes and discrimination against immigrant communities of color. As an organizer for OneAmerica, Kaitie works with immigrant youth in Seattle to build power in their communities. Her full bio can be found here.
Julia Mason is a freelance green tech writer. She has previously worked as an environmental educator and a researcher focusing on public health and mortality outcomes in the United States. She lives in Seattle.