Muhammad, 30, is currently in immigration detention in California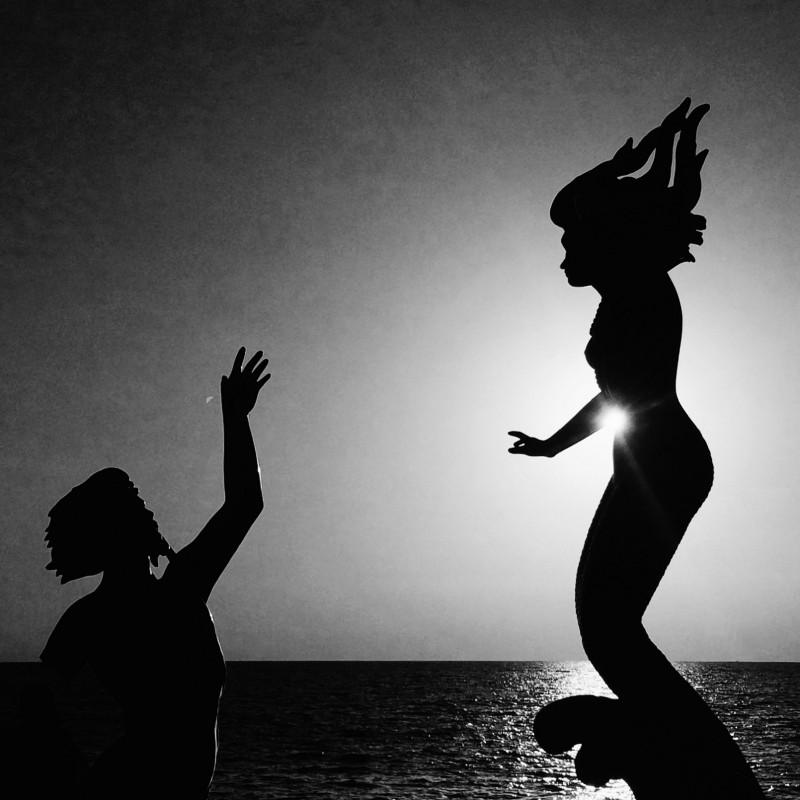 My name is Muhammad.* I am thirty years old. For everyone there comes an incident that changes things. I also had an incident that changed my life. Now, I am far away from my people, from my family.
When I was a teenager, I fell in love with a girl. She was very pretty and I wanted to marry her. We met in 2010 while we were in college, but once we finished our studies, I started a job and she stayed at her family's home. We only communicated by mobile phone. Whenever we wanted to see each other, I would go to her street and she would come out on the terrace of her home. We would be able to see each other for about one minute before she would return to her house. It was difficult for me to go there, because people would ask me what I was doing there, even the security people would ask me what the reason for my visit was. So I made a friend in her neighborhood and we would go together to sit near her house. I felt calm because there was no longer any pressure from the security people, I would just call my friend and call her and tell them I was coming. At that time, I smoked too. She would see me from her terrace and later tell me not to smoke. I used to make fun of her. Over time, it was going well. We would communicate by mobile phone and see each other from a distance. We really loved each other and I did not feel afraid.
In 2014, her family decided to arrange her marriage. When she told me about the problem, I decided to talk to my family. This was the moment when my life changed.
She belongs to a Shia family and I belong to the Sunni Ahle Hadeeth. Our religion became the first problem between us, as both faiths thinks that the other sect is not Muslim. There has been fighting between the two sides, with many people injured and even killed. For this reason, both her and my families refused that we be married. I convinced her that this was simply our destiny and that the time had come for us to be separate. On that day, we spoke and wept for a long time. We both felt that it was the end of the world, but we decided that our future was written in our destinies.
She got married in 2015. I got the news through my friends. I went to see her before the wedding and watched her get into the car before the wedding. I prayed to God and gave thanks because not everyone in the world gets to experience love.
I returned to my normal daily life, but at the end of 2015, I got news from a friend that she had divorced. I was surprised, but I did not try to talk to her. However, she contacted me, explaining what had happened in her marriage and her life. In our country if a woman has been in love or has been in a relationship before marriage and her husband knows about that past, then the marriage cannot continue. This is what happened with her.
For me, human beings are more important than religion. I was so worried about her. Now she was completely alone in life because in our society, it is a big problem when a woman gets divorced. It becomes difficult to get married again and her family will not be treated the same as before.
I decided to talk to my family again, but they refused because of our religious differences. So I decided to go by myself to her house and demand to marry her. Her father told me that it would be possible only if I converted, and that otherwise, things would be very bad for me and my family. I took this as a warning from her father and went and spoke to my father about it. Although we did not notice until later, a letter arrived at our house, threatening my family and I with death if I even tried to marry her. My father was concerned after reading the note and consulted with a friend who told us that any group that could threaten us could also harm us. My father then spoke to our religious community who told him that if I converted, they would kill me. My father then clearly told me that if I chose to marry her, I would have to leave his house.
I was double-minded about what to do. I was confused. I had nobody to help me. But was I thinking about her. I love her. We made plans to run away, to get married so that all of these people couldn't do anything to keep us apart. So we ran away and I found a place for us to stay. I tried my best for us to get married but nobody was willing to facilitate the marriage. When I told them the situation, they simply refused.
After three days, some unknown people arrived at the house and took us away. I don't understand how they found out where we were hiding. On the way, I came to know that these were her people, from her family and community. They took me separately to a different house. In that house, they tortured me a lot. In that house, they tried to kill me. While they were waiting for someone else to come to decide how to kill me, I ran away. The lady who was giving me food helped me, and gave me fifty rupees. I escaped and called my cousin who took me to a safe place in a nearby village. I was badly injured. He took me to a hospital but without a police report they would not give me medicine or admit me. I was able to get medicines from a private doctor.
I stayed for one month in that house, but then they moved me to another house because her people were looking for me. I traveled around, here and there, for three months before my cousin told me, "You should leave this country." I had never been outside of my country before. He made the arrangements for me to leave the country; it was very difficult. I spoke with my family and my father who told me that they would kill me if I returned. My cousin explained that the girl had run away from her home again, and that her family attacked my family. The fighting between them has continued. I had lost all hope, and left my country, arriving here to your country, the United States.
When I left my country, I crossed nine countries to arrive here. I saw many others on that trip, and even if I don't know their languages, I can feel them. I can understand how they suffer in order to save their lives.
I want to tell you also about what happened in the Panama jungle. We had no food and had to walk for three days. I want to tell you about when a gang robbed me and took all of my money. I want to tell you about what happened in those places where even though you have a tongue, you cannot speak their language. In this trip if you have money, you are safe from the police.
Here in the United States, I am asking for help. I want to live and I am trying to. I don't have much money to pay a lawyer. I was granted a bond of $20,000 but I don't have money to pay it. The only friend I have in the United States does not pick up his phone anymore after hearing about my bond. I am now alone here. I want to live like a normal person. I am afraid that the government will send me back. I am hopeless.
All of this happened because I love someone. I don't know where she is now. I have not been able to get any news about her. Please help me.
---
Muhammad's name has been changed to protect him from retaliation in immigration detention and in his country of origin. He shared this written testimony with Community Initiatives for Visiting Immigrants in Confinement (CIVIC). It has been transcribed and edited by Kavita Kapur. Learn more about immigration detention at endisolation.org.
Subscribe to receive a weekly digest of stories from immigration detention in your inbox.
Read more Detention Stories on IMM Print.