by Cindy Knoebel
Activist and social advocate Edafe Okporo talks with IMM Print about his new book, Compassion is Worth More!, due out next month.
Okporo fled Nigeria in 2016 after facing persecution for his sexual orientation. He spent six months in detention before being granted asylum in April 2017. He currently serves as Executive Director of RDJ Refugee Center in New York City.
Cindy Knoebel:   What inspired you to write Compassion is Worth More!  
Edafe Okporo: The Trump administration brought out the worst in all of us living in America. People say the country has never been this divided but I came to America to face the reality of the country turning back people looking for help. Change in asylum legislation and immigration laws have affected people looking for help and people have asked me how they can help. So I decided to write a book that will support younger people who want to create change and encourage older people to continue the fight for equality.  
CK: You reference a "revolution" a few times. What kind of revolution could result in a more compassionate society?
EO: A positive revolution. When we ended slavery, that was a compassionate revolution, as was legislation that gave LGBTQ people rights. These are examples of compassionate revolution where we make decisions based on our heart and not by our political affiliation.
CK: Your book describes how people should strive to become "human bridges." How would you define a human bridge?
EO: A human bridge seeks to connect people. We all need bridges in our lives to cross obstacles we could not have crossed on our own. Human bridges perform similar actions such as helping a new immigrant prepare for their job interview, donating time and money to people in detention centers and helping people who are new to this country resettle.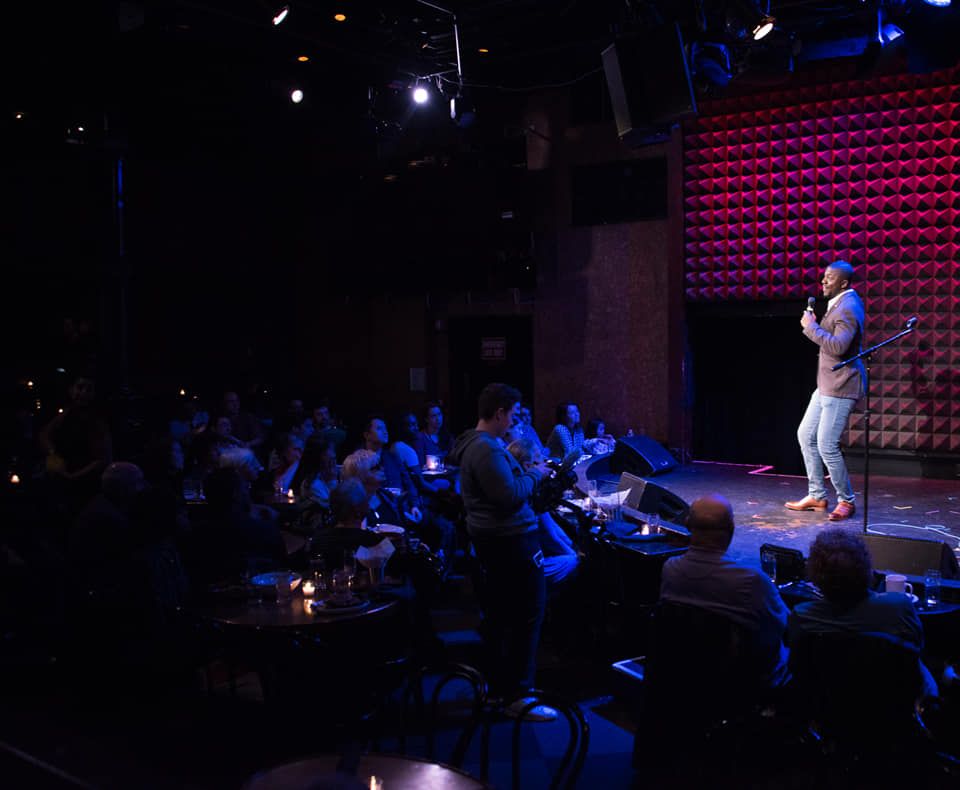 CK: You stress the importance of dialogue in building bridges. How can we build a constructive dialogue with people whose views we might emphatically disagree with?
EO: As I wrote in my book, the only way we can listen to people with different views is to be empathetic. Do not blame someone for what you know of them today, because what you know today was once unknown to you yesterday. Being able to listen to others is key in being able to influence someone with a different view.
CK: You devote a good portion of your book to detailing your own incredible experiences growing up in Nigeria, struggling with your sexuality, surviving assaults, fleeing to the US and spending six months in detention before being granted asylum. Looking back now, how has your history informed your work as an activist?
EO: I am nothing without my experiences. My mother struggled to provide me with my daily bread in Warri. Being the first person in my family to have a college degree and being forced to flee to America and learning how to live as a Black man in America has energized me to be steadfast in the fight for equality for marginalized people. For every one story you hear about a gay immigrant's flee to protection there are thousands unheard.  
CK: You encourage people to envision what kind of bridge they want to be while acknowledging that this can be really hard. Can you describe examples of specific choices that might resonate with people asking themselves this very question?
EO: You can be a bridge made of steel, concrete or wood bridge. They all serve different purposes. You can be helping one person cross or helping 500 people at once. The night I was released from detention a volunteer came to pick me up. She was a bridge helping me cross an obstacle I could not have crossed on my own. She told me to run a shelter to help people who are in the same situation I was when she came to pick me that night. We are both bridges serving different purposes!
Anyone can be a changemaker if they can serve. I believe Martin Luther King said that. You don't have to be a public leader to be a changemaker -- you just have to be able to lead yourself. There are different ways to make change, and it does not have to be as a leader in politics. It can be through supporting a cause that is important to you by giving money and time. It can be listening to someone in need, contributing as a board member of a not-for- profit, or showing up at a rally or protest.  
More about Edafe Okporo: Edafe is a public speaker, and his podcast and blog can be found on his website www.edafeokporo.com. Okporo's life has been featured in a short film on NBC New York, NowThis, and CNN's Great Big Story; and he has been interviewed by New York Magazine, The Nation, Art News Paper, and Yahoo Lifestyle. He has written op-eds for the Thomson Reuters Foundation, The Advocate, and the Bay Area Reporter.
His book can be ordered here.