Abubakar was detained at the Theo Lacy Jail in California then transferred to Louisiana where he has been since December of 2016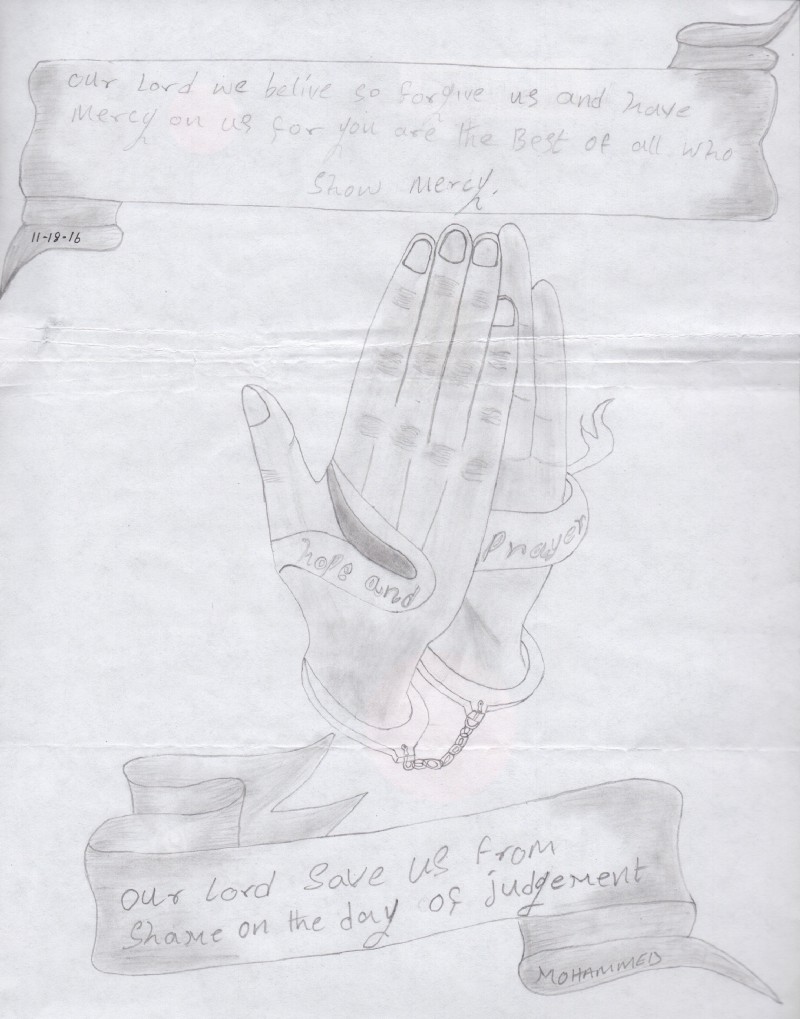 My name is Abubakar M. I was born on July 9th, 1985, and raised in Ghana.
My story started a decade ago in Ghana when my father died, leaving behind my mother and me together with my siblings. My father left some properties like a house and land as our legacy. All of a sudden, just a month after the funeral was over, my uncle and his nuclear family moved in that house with the intention of taking away what belongs to us by kicking my mother, my siblings and me from the house. So in this case, my mother and all my siblings left me alone with my uncle. My mother and siblings had nowhere to run or anybody to call on. They ended up homeless for some period of time before mum came out with the idea of going back to her village.
So my uncle started maltreating and threatening to kill me in the house. He and his wife always tied me up and beat me with sticks, saying they will kill me to join my father in the grave. They didn't feed me and I always went to bed crying. Around 2012, my uncle stopped paying my school fees.
He told me to go and sell water and biscuits on the street before he would provide me with food. Near our house there was a church that I went to help clean so I could get food.
Sometimes when I went to the church I returned back home late, so my uncle and his wife beat me to find out where I was coming from. I always refused to tell them and they continued to beat me so that I got several injuries from my uncle. I had cuts on my thighs, waist, and my left leg.
I wasn't safe in my father's house anymore, so I went and joined the church that I used to help in cleaning, and I converted to being Christian. That was around April, 2014. One member of that church introduced me to a man name Mr. Jackson, a travel agent who sends people outside the country, where they work and pay him back. He promised to help me to leave the country to go to Brazil.
Meanwhile my uncle was searching for me to kill me, because I told him that I want our property back. He said he would kill and bury me in the house.
So that time I was afraid of him. Everybody in our village was afraid of him. My uncle is a dangerous man — he is a native doctor and he killed my father by making him sick to death, which makes me afraid because he said whenever he finds me he will kill me too.
So on July 9th, 2014, the travel agent, Mr. Jackson, helped me to fly from Ghana to Brazil. When I got to Brazil Mr. Jackson was calling me on the phone asking for his money back. But I could not work hard because of my injuries. I tried to explain to him the condition that I was in, but still he did not understand and started threatening me on the phone. Whenever I tried to explain things to him he refused to listen.
So it got to a time that Mr. Jackson told me that he will tell his people in Brazil to kill me because he has people there. I couldn't stay in Brazil — I had to run for my life because he was threatening me so much.
So I ran from Brazil to Ecuador, then Colombia, Panama, Costa Rica, Nicaragua, Honduras, Guatemala, Mexico, and finally, on July 13th, 2015, a year after I first got to Brazil, the United States.
I am here to work hard to pay back Mr. Jackson and also take care of my family. I will face big problems if I go back to Ghana because of my uncle, who will kill me, and also because of Mr. Jackson, who is still after me.
My life is in danger. I need help because this is the only country I know where I can live and feel safe for my life.
Oh God help me out of this tragedy.